1997 Porsche 911 Carrera 4S
Chassis/VIN
WP0AA2990VS320560
Addenda and Errata
* Additional videos, including a walk-around, interior video, Ride Along, and Drive-By video, has been uploaded to the Video Gallery.
* An additional photo of a scratch on the hood has been added.
Please note that while the CARFAX Vehicle History Report shows a "Damage Report" on 5 July 2023, the current owner said this is likely the result of taking the car for a quote to have a scratch repaired.
* Please note a Cold Start video has been added to the Video Gallery.
* An Undercarriage video has been added to the Video Gallery as well as Undercarriage photos have been added to the Photo Gallery
Video Gallery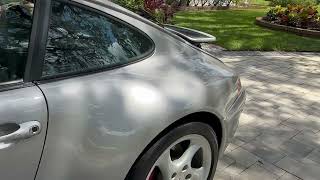 1997 Porsche 911 Carrera 4S Coupe Walk Around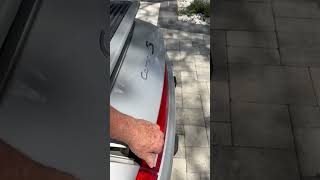 1997 Porsche 911 Carrera 4S Coupe Interior Tour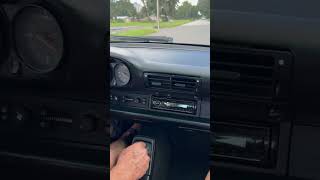 1997 Porsche 911 Carrera 4S Coupe Ride Along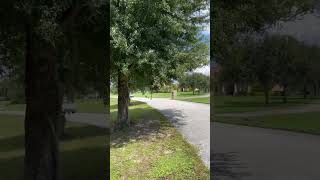 1997 Porsche 911 Carrera 4S Coupe Drive-By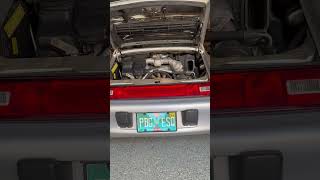 1997 Porsche 911 Carrera 4S Coupe Cold Start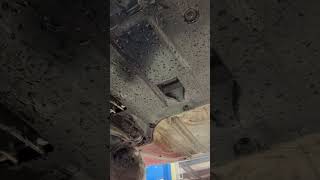 1997 Porsche 911 Carrera 4S Coupe Undercarriage
Description
The Porsche 911 (993-generation) Carrera 4S marked a significant and highly collectible chapter in the storied history of Porsche's iconic 911 series. Introduced in 1996, the 993 C4S was the culmination of decades of Porsche's engineering prowess and a tribute to the classic 911 design while incorporating modern technology. The direct successor to the Carrera 4, the C4S inherited its all-wheel-drive system, making it exceptionally stable and responsive on the road. However, what truly set the C4S apart was its distinctive wide body, similar to that of the 911 Turbo. This wider stance not only enhanced its aesthetics but also improved handling and cornering stability. Under the rear engine cover, the 911 C4S featured a 3.6-liter air-cooled flat-six engine producing around 285 horsepower, coupled with a precise six-speed manual transmission. This powertrain combination delivered exhilarating performance and that unmistakable Porsche exhaust note. Adored by enthusiasts for its fusion of classic 911 styling with modern advancements like improved aerodynamics, ABS brakes, and a refined suspension system, the Carrera 4S became an instant classic appreciated not only for its driving dynamics but also for its timeless Turbo, widebody design.
Highlights
Finished in the classic color combination of Arctic Silver Metallic over a Black partial leather interior

Two owner example with long-term ownership from 1998-2023

Optioned from new with:

C02 - Version for USA 

X70 - Stainless steel door entry guards with Carrera 4S logo (Exclusive)

X97 - Aluminium shift knob (Exclusive)

X98 - Aluminium parking brake lever (Exclusive)

159 - Engine sound package

329 - Cassette-radio Becker Porsche CR-210

425 - Rear window wiper

437 - 8-way electrical seat, left

438 - 8-way electrical seat, right

454 - Cruise Control

650 - Electric sliding sunroof

Engine rebuilt at Porsche Nanuet at 66,000 miles along with a clutch change

The steering wheel and gear shift boot have been recovered in black leather

Exhaust tips were refinished in 2018

Front seats have been recovered in 2018

New driver's side front carpet was installed in February 2019

Visit to Jack Daniels Porsche in March 2019 with the replacement engine oil thermostat, oil cooler fan resistor, AC condenser fan resistor, and oxygen sensors for a total of $7,300.

Visit to Porsche of Larchmont in October 2019 at 141,490 miles with the replacement of the flywheel and clutch along with a replacement of the rack and pinion steering. During this service the engine was removed with a partial teardown and reseal to cure fluid weeps and leaks. At this time all spark plugs and belts were replaced along with other sundry items. Additionally, the differential and transmission were resealed and the front oil cooler was replaced at a cost of $26,800.

Multi-point inspection and service (odometer repair, radio repair, driver's front CV boot replacement) conducted at Porsche of Tampa with the installation of four new Michelin Pilot Sport N3 tires in June 2023 at 146,748 miles.
Features
Body and front apron from the 911 Turbo

Rear-engined, all-wheel drive

3.6-liter VarioRam 285 horsepower engine with 251 lb-ft of torque at 5,250 rpm

168 mile per hour top track speed

Zero - 60 mph in 5.2 seconds

Engine lid with integrated and automatically extending rear spoiler

Silver-colored "Carrera 4" logo and Titanium colored "S"

Exhaust system with two oval side tailpipes

Four piston, red painted brake calipers from the 911 Turbo

Cross drilled and ventilated 322 mm disc brakes

ABS-5 Anti-lock brakes

Exterior mirrors in "Cup" design

Upgraded Pioneer head unit
Known Imperfections
Sun damaged dashboard 

Scrapes and scratches underneath the front bumper

Scratches in stainless steel kickplate

Nicks on the parking brake handle

Cracked driver and passenger door handle seals

Paint loss on driver's door handle

Minor edge nicks on the passenger rear wheel

The CARFAX Vehicle History Report contains a Damage Report from 18 November 2020 with "very minor damage" noted to to the rear and left rear. Please see the comprehensive history file with repair invoices from January 2021 related to the minor damage.
Included
An additional set of winter wheels with Dunlop SP Winter Sport M3 tires with less than 1,000 miles as per consignor

Books

Toolkit

Trunk mounted space saver wheel

Tire inflator

Original Becker Porsche CR 210 head unit

A brand new, uninstalled stick shift

A history file of repair and service invoices since 2010
Ownership History
Produced August 1996, this 911 Carrera 4S was sold via Porsche of Fairfield, Connecticut on 10 October 1996 according to information in the original, Porsche supplied Maintenence handbook. Purchased by the consignor from the original owner in 1998 with approximately 6,000 miles on the odometer, this C4S was located in New York state until 2021 moving with the current owner to Florida where it currently resides.
Sales Tax Notice to Arkansas, Mississippi, and West Virginia Bidders:  Because this car is located in Florida, Hagerty Marketplace may be required to collect and remit Florida sales tax on your purchase, even if you plan to register it outside of Florida.  Unlike most other states, the states of Arkansas, Mississippi, and West Virginia may not provide a full credit against sales taxes paid to Florida.  For additional information, please consult this publication and your own tax advisor regarding sales taxes applicable to cars located in Florida that are sold to residents of another state.
Optional vehicle service contract available for $1,925. Learn more about the program here. *Sales tax may be applicable.
Bids
Be the first to place a bid!
Insurance
Save 21% per yearon your insurance premium
Apply now
Learn more