2004 Mazda RX-8
Chassis/VIN
JM1FE173440107253
Engine
1.3-liter Twin Rotor RENESIS
Addenda and Errata
Please note that flutter and compression test videos have been added to the video gallery.
Please note that a ride-along and drive-by video has been added to the video gallery.
Please note that an additional image has been added to the photo gallery.
Please note that an additional floor mats image has been added to the photo gallery.
Video Gallery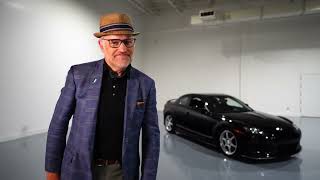 2004 Mazda RX-8 Walk-Around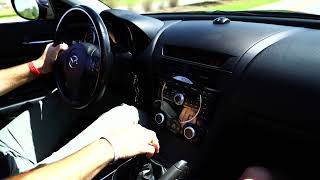 2004 Mazda RX-8 Ride-Along and Drive-By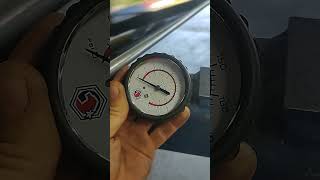 2004 Mazda RX-8 Cylinder 1 Compression Test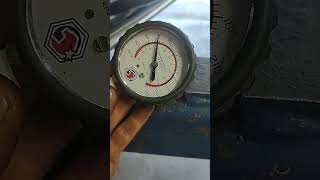 2004 Mazda RX-8 Cylinder 2 Compression Test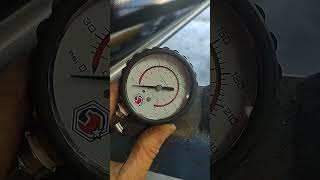 2004 Mazda RX-8 Cylinder 1 Flutter Test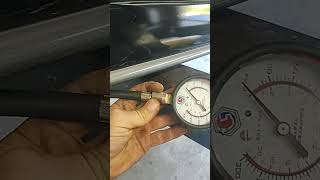 2004 Mazda RX-8 Cylinder 2 Flutter Test
Description
OFFERED WITHOUT RESERVE
Upon its release, the distinctive Mazda RX-8 was celebrated due to its fresh approach to sports car technology and styling. It featured an innovative rotary engine, a rarity in the automotive world. Unlike conventional piston engines, the RX-8's twin-rotor rotary engine delivered an exceptional rev range and an impressively high redline, offering a unique and exhilarating driving experience. Its compact design allowed for less weight and a lower center of gravity, contributing to superior handling and balanced weight distribution. The RX-8 further set itself apart with its unconventional "freestyle" four-door coupe body style, providing practicality without sacrificing its sporty nature. Embracing a driver-centric approach, the RX-8 featured rear-wheel drive and a near-perfect 50/50 weight distribution, translating to remarkable agility and cornering precision.
Naturally, these design traits led many owners to take their RX-8 to the track. At the highest levels, SpeedSource Race Engineering built RX-8s for the IMSA Continental Series with that expertise filtering down to grassroots-level SCCA autocross competition. Tastefully modified by its first owner with SCCA Autocross in mind, this example features many of the custom, trick bits that often set a streetable championship-caliber car apart from the field.
Highlights
Offered from the V&S Collection

1.3-liter twin rotor six-port intake RENESIS rotary engine producing 238 horsepower

Features the highly engaging six-speed manual transmission

Genuine Mazdaspeed body kit with factory wing

Tein Flex coilover suspension

SSR Comp H 18x8 wheels weighing just 16 pounds each

18 inch Michelin PS2 245/40 tires

Racing Beat front sway bar

Mazdaspeed rear strut brace

Mazcare custom adjustable rear swaybar

Mazdaspeed/Mazcare custom billet front strut brace

ACT Prolite Flywheel

Racing Beat Revi intake duct

Racing Beat Revi catback exhaust

Indigo pulleys

Offered with 41,493 miles
Features
Finished in Brilliant Black over a black leather interior

Optioned from new with Rear Wing Spoiler (RSW)

Optioned from new with the Grand Touring Package (Sport and Touring Packages) M/T (1GT)

Sport: Self-levelling Xenon HID headlights, fog lights, DSC with traction control, limited-slip differential, 18 inch wheels and tires, larger front brakes, sport-tuned suspension

Touring: 300 Watt BOSE nine-speaker audio system, power sliding glass moonroof, auto-dimming mirror with Homelink system

Grand Touring: Leather-trimmed upholstery, eight-way power driver's seat, heated front seats with power lumbar support, heated mirrors.

Custom XM radio install, control is mounted in the center console

AC blows cold

15.9 gallon fuel tank

7.6 cubic feet trunk volume

Dual engine oil coolers

Lightweight carbon fiber driveshaft

Tire-pressure monitoring system (TPMS)
Known Imperfections
Passenger side airbag cover cracked around the perimeter

Light wear on the driver's seat commensurate with its current mileage

Debadged by a previous owner

Front valance/bumper has curb rash and paint chips

The middle radiator grille is loose

Door ding in the driver's door
Included
Factory RX-8 car cover

Numerous magazine and period brochures

History file containing receipts and invoices

Window sticker

Owner's manuals
Ownership History
A two-owner example, this Mazda RX-8 was originally purchased by Charlie Shatzen, the owner of Mazcare Inc. Marietta, Georgia in September of 2003. Modified by Shatzen, it participated in numerous SCCA autocross competitions. Purchased by the consignor in July of 2013 with approximately 32,500 miles on the odometer, it has remained a successful in Autocross competition winning all the while remaining a streetable example. Over the past 10 years, it has seen service at Universal Motorsports of Centerville, Georgia, Five Star Mazda of Macon, Georgia, and Jim Ellis Mazda of Marietta, Georgia.
Additional Notes
A Broad Arrow Group Car Specialist is working as an agent on behalf of the owner of this vehicle. Contact: Ramsey Potts Phone: 912.508.4096 email: rpotts@hagerty.com
Optional vehicle service contract available for $1,200. Learn more about the program here. *Sales tax may be applicable.
Bids
Be the first to place a bid!
Insurance
Save 21% per yearon your insurance premium
Apply now
Learn more