1966 Superformance GT40 MKII
Addenda and Errata
Please note that a ride-along and drive-by video has been added to the video gallery.
Please note that six additional images have been added to the photo gallery.
Please note that an additional image showing the lower left front corner has been added to the photo gallery.
Video Gallery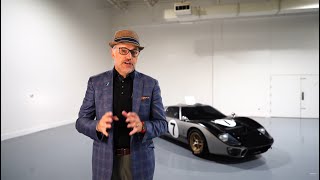 1966 Superformance GT40 MKII Walk-Around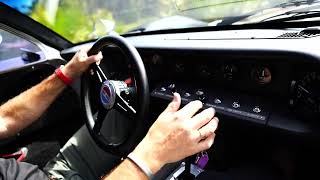 1966 Superformance GT40 MKII Ride-Along and Drive-By
Description
OFFERED WITHOUT RESERVE
The legend that is the Ford GT40 is one that is so ingrained within automotive culture that it is widely known yet certainly bears repeating. Conceived in the 1960s, The GT40's primary objective was to challenge Ferrari's dominance at the 24 Hours of Le Mans. The GT40 not only achieved this but also secured four consecutive victories from 1966 to 1969, cementing its legacy in motorsport lore. During this most golden of racing eras, the GT40 progressed from the MK I through to the MK IV with both Ford and John Wyer Engineering building road variants. These street versions retained much of the racing DNA, incorporating advanced materials and performance-focused features. Its blend of performance and elegance on the road has left an indelible mark on automotive culture, making the GT40 an enduring icon in the realms of racing and high-performance automobiles.
With time and its iconic status, the GT40 was bound to be replicated. Only a certain select group of these modern variants earn the right to be called a GT40 – those built by Superformance of Jupiter, Florida. The Superformance GT40 is a true continuation car, authorized by the original holders of the GT40 trademark, and eligible for the official GT40 registry. The dimensions of both the MK I and MK II are true to the 1960s original, with 90 percent of the parts between the continuation cars and the period-built cars interchangeable with the racing versions built to comply with the FIA's strict Appendix K regulations.
Highlights
Offered from the V&S Collection

A true GT40 MKII continuation built by Superformance

Listed in SAAC Registry

Build completed at Dennis Olthoff Racing

Original-style steel monocoque chassis

Liveried in Titanium with black stripes as an homage to the Alan Mann Racing MKII "XGT-2" start no. 7 driven by Graham Hill and Brian Muir

Show quality PPG paint finish

Fitted with a Roush-built 427 SR carbureted V8 engine dynoed at 473 horsepower at 5600 rpm

Five-speed ZF Transaxle

Bilstein coil-over progressive shocks with H&R Springs

Fully independent front and rear suspension

Four-wheel vented disc brakes, Wilwood calipers

Aluminum radiator/oil cooler with dual electric fans

Number 7 roundel signed by Brian Redman, Bob Bondurant, David Hobbs, and Camilo Pardo among others

Cold air conditioning

August 2023 service ($5,200) in preparation for the sale includes a new clutch master cylinder, fresh fuel, new fuel lines, an ignition overhaul (new MSD distributor, plugs, wires), carburetor overhaul (rebuild kit and gaskets), a new battery, oil change with new filters, and AC evac and charge
Features
The rear bulkhead Plexiglas has been replaced with tempered automotive glass offering two advantages, reduction of sound transmitted to the cabin and  heat reduction

Custom-made aluminum seatback support

Custom-made aluminum interior shifter cover box

Olthoff Transaxle support brace

Reinforced rear cross member upgraded transaxle bushing with sleeve guides

Heat and sound reduction behind the bulkhead and under the driver and passenger seats

Tinted windshield 

Pressed steel roof

High capacity air-conditioner

Oil cooler and braided lines
Known Imperfections
Window tint is starting peel on the edges
Included
Book of documents since new

Superformance Owner's manual, Operation guide, and Warranty book

Period-look driver's helmet, goggles, suit, and gloves

Paperwork from August 2023 detailing over $5,200 in parts and servicing in preparation for sale
Ownership History
Constructed by Superformance and built by Dennis Olthoff Racing of Mt. Ulla, North Carolina in early 2008, this GT40 MKII went on to be shown at numerous events in the late 2000s including the GT40 45th Reunion at Road America in 2009. In 2013 it joined the V&S Collection as an incredible representative of 1960s American racing prowess.
Additional Notes
A Broad Arrow Group Car Specialist is working as an agent on behalf of the owner of this vehicle. Contact: Ramsey Potts Phone: 912.508.4096 email: rpotts@hagerty.com
Bids
Be the first to place a bid!
Insurance
Save 21% per yearon your insurance premium
Apply now
Learn more