Single-Family-Owned 1969 Ford Mustang Mach 1 428 Cobra Jet
Engine
428 cu-in Cobra Jet V8
Addenda and Errata
Additional photos and videos have been added to their respective galleries.
Video Gallery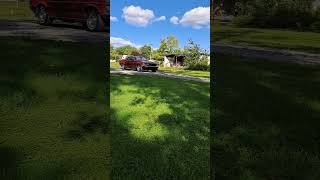 1969 Ford Mustang Mach 1 428 Cobra Jet Drive-by Video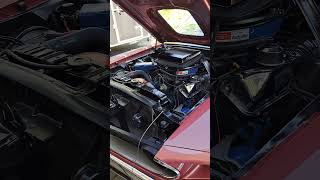 1969 Ford Mustang Mach 1 428 Cobra Jet Start Up Video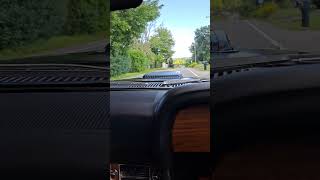 1969 Ford Mustang Mach 1 428 Cobra Jet Ride Along Video
Description
In 1969, Ford introduced the legendary Mach 1 model, which remains one of the most revered names in Mustang history. This high-performance version of the GT boasted a 351, 390, or 428 cu-in V8 engine in the sleek SportsRoof fastback coupe body. Some of the Mach 1's standout features included a unique pin-locked hood with a matte black scoop, competition suspension, chrome exhaust tips and gas filler cap, as well as an often optioned louvered rear window. Thanks to its combination of straight-line acceleration and NASCAR-inspired handling, the Mach 1 quickly became a fan favorite replacing the GT models. Today, the Mach 1 continues to be one of the most iconic and sought-after Mustang models of all time, especially when they hail from the inaugural year, just like this one. 
Highlights
Purchased new by the consignor's father at Buckham's Garage Ford Sales and Service of Slippery Rock Pennsylvania

Powered by a 428-4V Cobra Jet V8 rated at 335 horsepower, since upgraded to Ram Air specification

The car is reported to have had restorative work completed in 2018, at which time the engine, brakes, and driveshaft were overhauled, the starter motor and alternator were replaced, and the body was refinished

Finished in Indian Fire with black-out hood treatment

The interior features Black Knit vinyl upholstery on Mach 1 Hi-Back bucket seats

Equipped with a close-ratio four-speed manual transmission 

Please note that while the five-digit odometer displays under 31,000 miles at the time of listing, the actual mileage may be slightly higher due to subsequent usage 
Features
Sport Deck Rear Seat

Power steering

Tilt-Away steering wheel

Electric clock

AM/8-Track stereo radio

Deluxe seat belts

External oil cooler

Louvered rear window

Dual reclining front bucket seats

Cigarette lighter

Dual sun visors

Ventless curved side glass

Rear deck spoiler

Center-fill fueling

Swing-out rear quarter windows

Courtesy light
Known Imperfections
Slight oxidation on various areas of the chrome

The fuel gauge reading is inaccurate
Included
Owner's manual

Jack

Warranty book

Marti Report
Ownership History
The current owner of this 1969 Ford Mustang Mach 1 is only the second owner from the new. Their grandfather purchased the Mach 1 new as a gift for the father of the current owner from Buckham's Garage Ford Sales and Service of Slippery Rock, Pennsylvania. It remained under the father's care until 2021 when it was inherited by his son, who is now the current owner.
Optional vehicle service contract available for $500. Learn more about the program here. *Sales tax may be applicable.
Bids
Be the first to place a bid!
Insurance
Save 21% per yearon your insurance premium
Apply now
Learn more