454-Powered 1970 Chevrolet Chevelle SS Four-Speed
Addenda and Errata
*Please note the original build sheet has been added to the Documents and Media gallery.
*Please note an Engine Idle Video has been uploaded to the video gallery.
*Photos of the undercarriage and trunk have been uploaded to the end of the photo gallery.
Video Gallery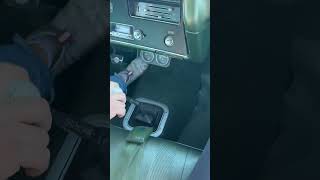 1970 Chevrolet Chevelle SS Driving Video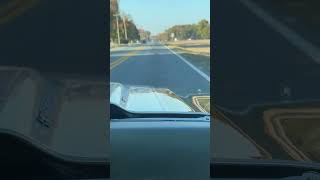 1970 Chevrolet Chevelle SS Ride Along Video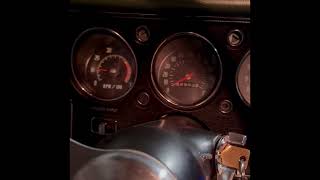 454-Powered 1970 Chevrolet Chevelle SS Four-Speed Engine Idle
Description
OFFERED WITHOUT RESERVE
Teased with "The performance starts as you're seated," the second-generation Chevrolet Chevelle is one of the most iconic muscle cars ever produced. Offered in a variety of body styles from a two-door Sport Coupe all the way up to a spacious four-door Station Wagon, customers could choose from an assortment of trim levels that appealed to nearly everyone. For the thrill-seeking customer, Chevrolet would offer their Super Sport or SS package on a small selection of Chevelles. Identified as RPO code "L78," this option would grant customers a glorious 354 Turbo-Jet V8 along with a slew of Super Sport performance enhancements. While visually similar to other second-generation Chevelle models, the 1970 SS would bring revised sheet metal along with an updated interior preferred by many. Additionally, the 1970 Chevelle SS could be optioned with a big-block 454 cu-in V8 thought to be underrated at 450 horsepower, but estimated to produce in excess of 500. These cars continue to captivate many muscle car enthusiasts for their power, sound, and commanding road presence. 
This 1970 Chevelle SS is offered in a sinister Green Metallic on Metallic Dark Green vinyl interior, having had the 454 cu-in big block retroactively installed by the owner. Other restoration modifications include MSD computer-controlled ignition, a Hurst shifter, Hotchkiss sport suspension components, a Retrosound head unit, and finned valve covers. Paired to a four-speed Muncie manual transmission and a Positraction limited-slip rear end, this Chevelle SS presents the opportunity to experience the raw power of the golden era of American muscle cars.
Highlights 
A true RPO code L78 Chevelle SS with build sheet

Finished in Forest Green Metallic (48) over Metallic Dark Green vinyl (795) 

Upgraded with a period correct 454 cu-in V8 believed to be from the 1970s

Variable cowl induction operated by throttle

Edelbrock intake manifold

Muncie four-speed manual transmission

Well-documented recent history

This Chevelle is offered with the five-digit odometer currently displaying just over 82,800 miles at the time of listing; however, the true mileage is unknown
Features
Aluminum radiator

MSD ignition system

Hurst shifter

Dual side mirrors

Finned valve covers

Quad headlights

Aftermarket Retrosound digital stereo

Hotchkis Sport Suspension

Positraction differential with 3.55:1 gearing

15-inch Super Sport wheels with Firestone Wide Oval tires

Front disc brakes

Rear drum brakes

USB port 
Known Imperfections
Minor creases on front seat 
Included 
Fire extinguisher in trunk

Indoor dust cover
Ownership History
Originally assembled in Baltimore, Maryland during the third week of November, this 1970 Chevrolet Chevelle SS was delivered to Sugg Chevrolet in Boyertown, Pennsylvania. Acquired by a dealer in Maryland in 2020, it was sold again in June of 2023 to what is believed to be the third owner. Invoices from 2022 suggest a replacement headliner bracket, battery, fuel tank, and a variety of fasteners were installed. 
Hagerty Marketplace has confirmed a clean title status, the owner maintains the title in hand and will send it to the Hagerty Marketplace team to be reassigned to the new owner after the auction is complete.
Optional vehicle service contract available for $1,000. Learn more about the program here. *Sales tax may be applicable.
Bids
Be the first to place a bid!
Insurance
Save 21% per yearon your insurance premium
Apply now
Learn more