Barn Find Hunter gains a partner while scouring northern Michigan - Hagerty Media
Tom Cotter has turned the practice of finding classic cars into an art, but he still has to do the legwork to gain access to the great finds. In the latest episode of Barn Find Hunter, Tom teams up with Davin Reckow of our Redline Rebuild series to uncover some iron in northern Michigan.
With a nickname like "the rustbelt," northern states like Michigan don't exactly provide prime pickings for vintage cars and trucks that haven't been properly stored. With some digging, however, there are cars worth finding, and Tom is all about exhuming anything worth finding. And digging is exactly what he had to do.
Tom has searched near Hagerty's home office in northern Michigan before, so coming back and hunting for new cars and stories is a big ask. Yet when presented with the challenge, Tom leapt right to it, finding a yard brimming with cars that the locals didn't even know about. Just one problem: there wasn't a clue of who to talk to about these cars. Cue the investigative work.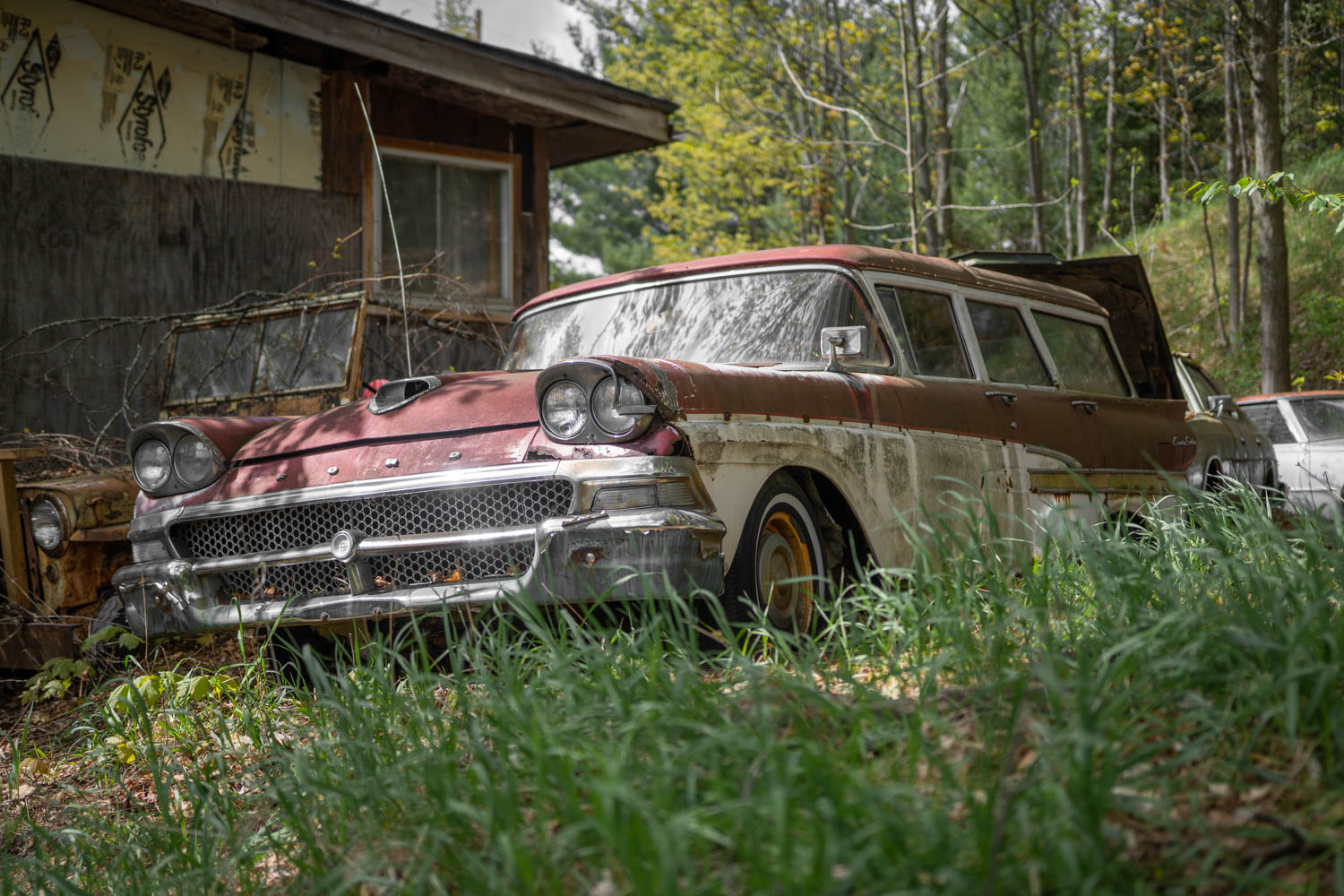 Thanks to some well-pointed questions to a few locals, Tom manages to find the name of the daughter of the land owner. Then her phone number. A few unanswered voicemails later, Tom is becoming a bit discouraged as the clock is ticking and the film crew knows he's running out of time—and daylight. Then the phone rings and an invitation is extended.
The opportunity also piques the interest of Redline Rebuild star Davin Reckow. He hits his own goldmine while scouring through cabinets of new-old-stock in the hopes of finding some Chevrolet SS parts, or some bits and pieces for Tom's Cobra.
It all stands to show that there are cars to be found everywhere, and even in the worst environments there are cars worth saving. Take the time and find the owner of that one you spotted on the side of the road a while back—you know the one—because that connection might lead you somewhere even greater. Just be prepared to repeat the story, even if your drinking buddies don't believe you.