When a shelf full of trophies topples onto your '69 Chevelle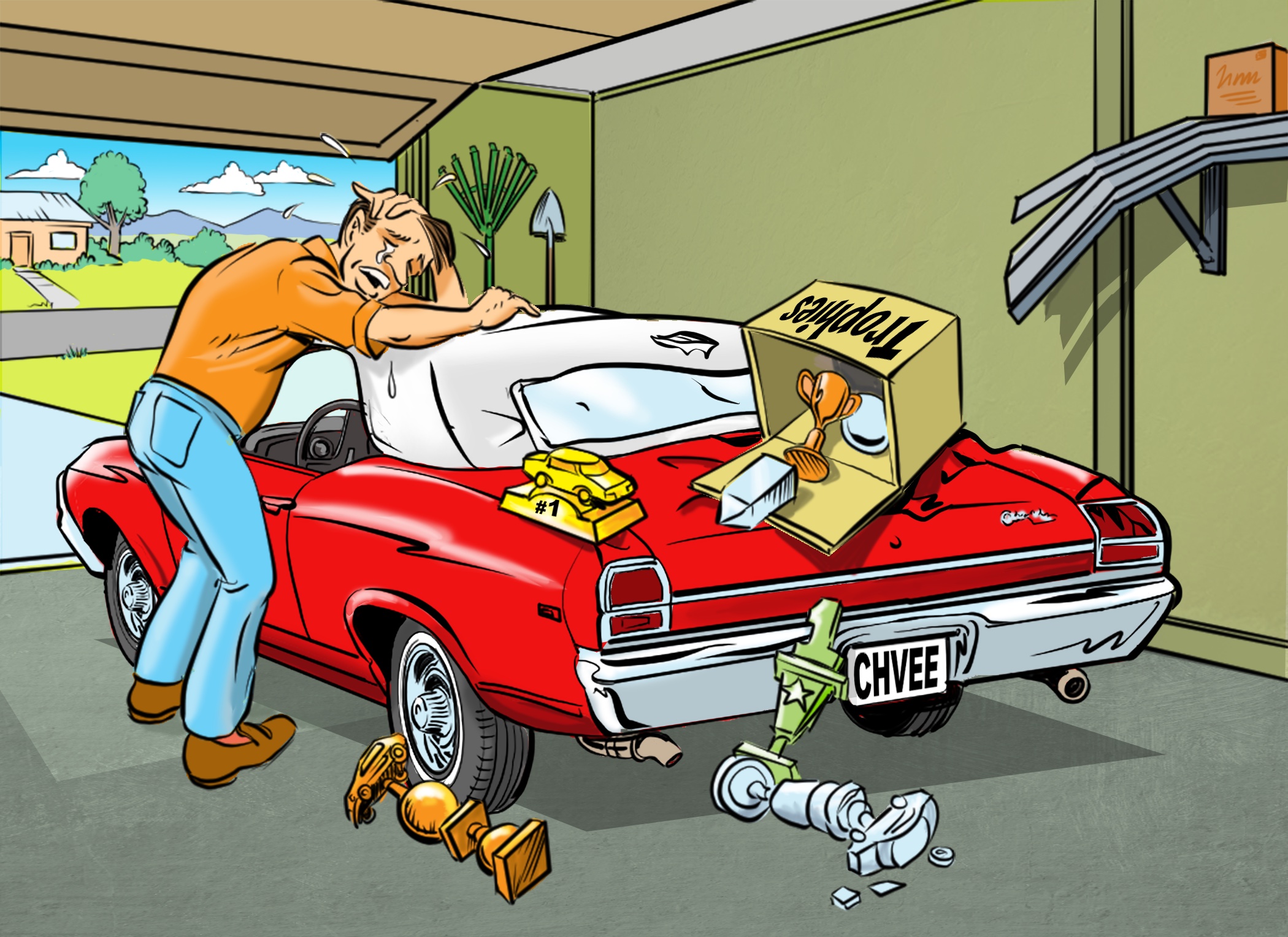 When you own a treasured classic vehicle, danger lurks around every corner. So it's comforting to know that your car is safe once it's inside your garage, right? Usually.
The owner a 1969 Chevrolet Chevelle convertible opened his garage door to find that a box of show trophies had fallen from a shelf and onto his classic. It was irony in the first degree.
The Chevelle's right rear quarter panel and deck lid were scratched and dented, and the convertible top was also damaged. Total cost of repair was more than $20,000, which Hagerty paid.
While we would all like to believe that there's no safer place for our beloved classics than inside our own garage, potential trouble may be just a few feet away—leaning against a wall, sitting on a shelf, or stored in the rafters. It's important to always consider what might happen if an object near your car gets bumped or tipped over. If it fell, would it hit the vehicle? If so, then move it a safe distance away or make doubly sure that it's is secure.
For extra protection, throw a cover over your vehicle whenever it is parked inside. You never know when a trophy will turn on you.