Enjoy secretField-Car Pontiac GTO 1967 stories, opinion, and features from across the car world - Hagerty Media
In 1926, a group of highway engineers met in Springfield, Missouri, with one task: Agree on a numerical moniker for the stretch of road that linked Chicago to Los Angeles via the American Southwest. They narrowed their choices to 24 options, finally settling on "66"—a pair of digits that would, once emblazoned on the black-and-white shields that dotted the road's length, become a symbol of this country's national restlessness.
In the ensuing years, Route 66 fueled America's westward migration, provided the narrative thoroughfare for books such as John Steinbeck's The Grapes of Wrath, and fed the fire for an entire generation of car enthusiasts.
Some five decades after the highway got its name, Jamie Saavedra entered this world on Route 66—specifically at Presbyterian Hospital in Albuquerque, New Mexico. Jamie's parents then bundled her into their Pontiac Catalina for the short ride to their family home, itself only a few blocks away from Route 66. Thus was Saavedra born into the car culture; by the age of three she would be helping her father bleed the brakes on the family car (never mind that she couldn't reach the pedals). She is now the president of the New Mexico Council of Car Clubs, her bond to automobiles and to Route 66 having only grown stronger over time.
Whether it was her birthplace, the hours spent in the garage with her father, or sheer natural aptitude (or, more likely, a combination of all three), Saavedra was a quick study when it came to all things mechanical. After high school, she trained as a diesel mechanic and was soon wrenching on big rigs at the local Kenworth dealership. Her heart, however, always belonged to Pontiac.
With money saved from keeping other people's machines on the road, Saavedra was able to buy her dream car in 2012. That car, a Tyrol Blue 1967 Pontiac GTO, featuring a 400-cubic-inch engine, was originally the brainchild of one John DeLorean, who convinced the General Motors brass that a hopped-up version of the Pontiac Tempest would help the brand appeal to the 1960s youth market.
Saavedra's 1967 example also comes equipped with a Hurst Performance dual-gate shifter (known in that quaint 1960s jargon as a "his/hers" shifter) that allowed the driver to operate the car as an automatic transmission or to manually shift through the gears.  For Saavedra, this history and these period options were part of the car's appeal.
"Pontiacs are a just a little less common than, say, a Chevrolet or some of the other manufacturers out there," she says. "Pontiac put a different twist on things and a big part of my inspiration was John DeLorean and his background."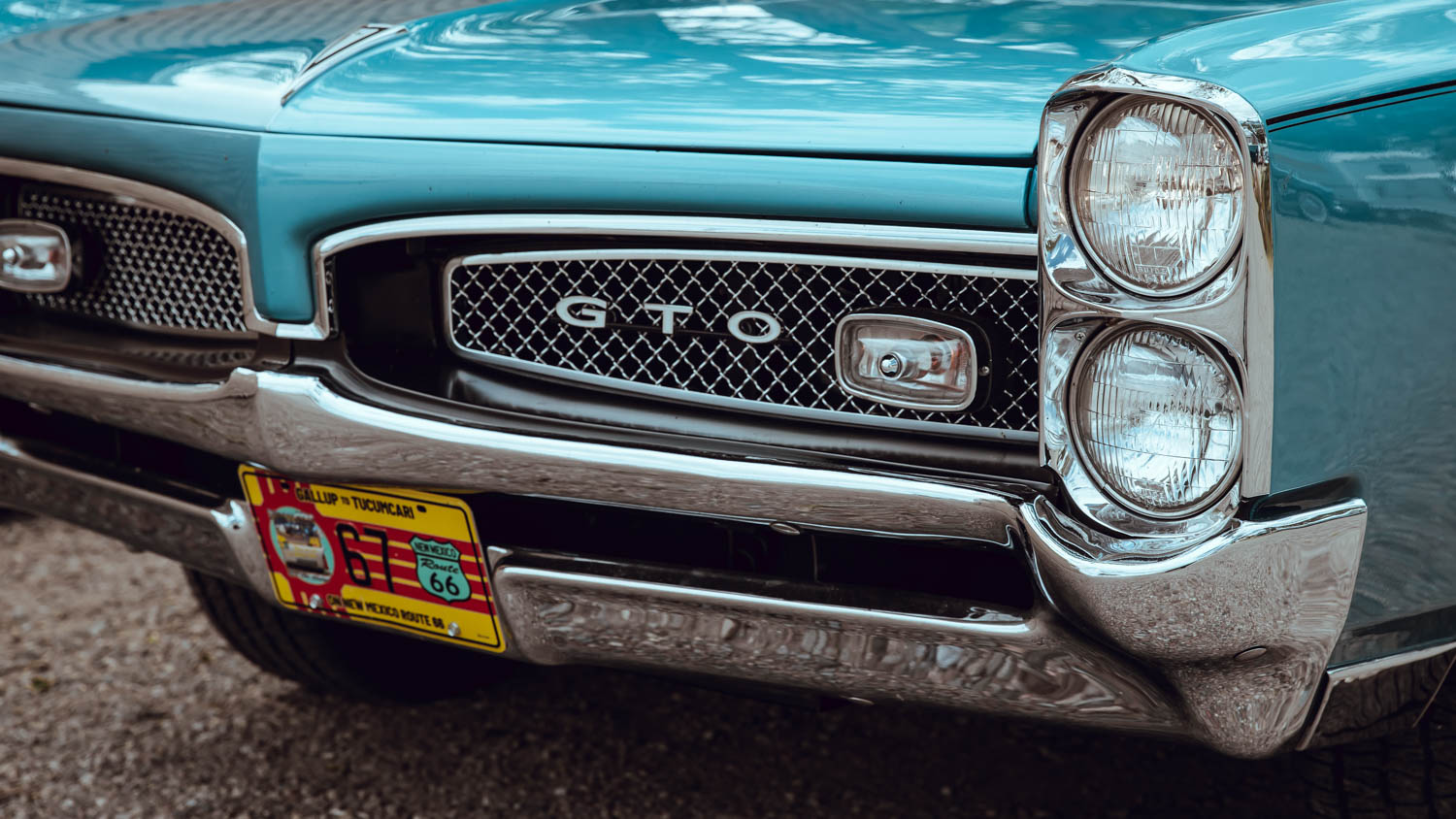 Not surprisingly given her own biography, Saavedra and her GTO are now frequent travelers on "The Main Street of America."
"You definitely get that sense of Americana when driving an old American muscle car on Route 66," Saavedra says. "This road really changed our country and how people think about cars, and it's pretty special to experience it in a car like this, much the same way that it would have felt 40 or 50 years ago."
No wonder Saavedra feels so at home out here: She was born on this legendary road.