Enjoy secretField-Car Chevrolet Camaro 1967 stories, opinion, and features from across the car world - Hagerty Media
Jim Gelfat never went looking for a Camaro. He was merely tagging along with a friend who had asked for a hand in cleaning out a garage ahead of an estate sale. Rumor had it there was a car buried in there somewhere. Jim was curious.
When they opened the garage on that day, 20-odd years ago, Jim couldn't even see a car inside. Fifteen years of boxes, junk, and debris made sure of that. But slowly, as they cleared away the mess, the outline of a car took shape.
"That's an early Camaro," Jim thought to himself, when he caught sight of those hips.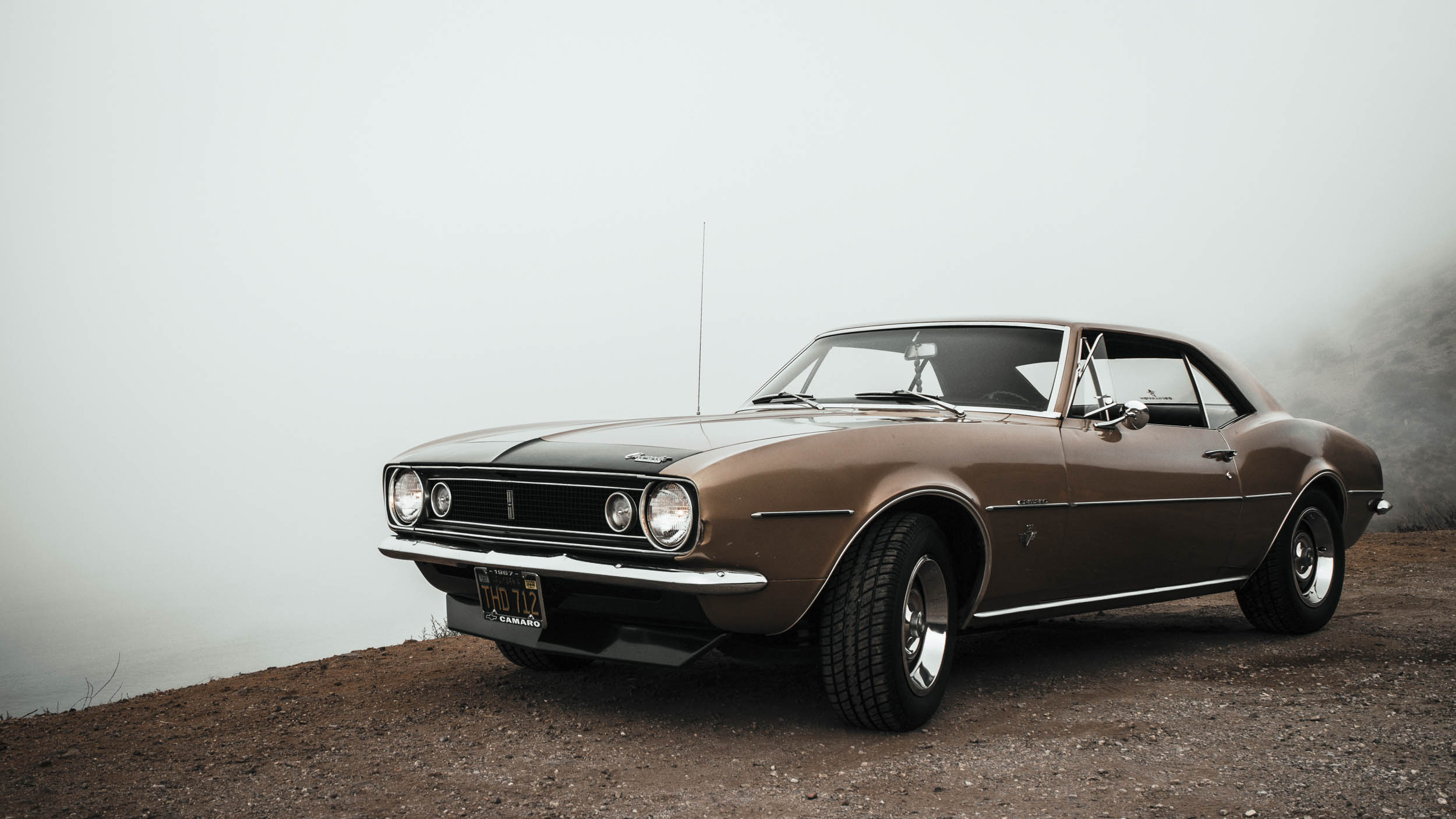 By the time they had the gold car fully uncovered, Jim set his heart on bringing the '67 with him. It arrived at his house on a flatbed with four flat tires, a dead engine, and countless rats nests. Before jumping into the cleanup project, Jim had to explain to his wife—who is more partial to vintage Alfa Romeos and Mustangs—that this Camaro project was, in fact, a bright idea.
And what a project it was. Jim pulled the car apart, swapped out the transmission, added new rims and tires, and even did a little frame straightening (the original owner had apparently had a little fender bender at some point). He pulled the motor—the original 50,000-mile 327-cubic-inch V-8, which ran but leaked at every seal—and installed a new 350. Jim customized the new engine to appear as similar to the original 327 as possible, and the original now sits boxed up in his garage in case the desire for a numbers-matching restoration arises.
Jim's goal was never to restore the car to the same condition in which it rolled off the assembly line in Van Nuys, California, in 1966. Rather, he wanted a car that he wasn't afraid to drive around town, to take surfing, to use on errands. Sure, there are places where the paint is flaking off, but instead of worrying about it, Jim takes it as license to get the car dirty, to park it in the sun when necessary, and just generally enjoy the bejeezus out of it.  The imperfections give him a sense of endless possibility.
Sometimes the perfect car is imperfect, even when it burst its way into your life from the clutches of a cluttered garage.