Enjoy 318-cubic-inch V-8 stories, opinion, and features from across the car world - Hagerty Media
Like many car-crazed kids in the 1960s American Midwest, Gary Riley spent the summer nights of his youth at the local drag strip. Some 50 years later, he can still see and hear and smell the Cobra Jet Mustangs, Charger R/Ts, and Chevelle Super Sports as they rumbled up to the starting line at Cordova Dragway just outside of Rapids City, Illinois, awaiting their turn at quarter-mile glory. It was an experience that stuck with him and ultimately shaped his life.
Those hot August nights are a distant memory now, but when Riley climbs into his dark turquoise metallic 1966 Dodge Coronet 500 for his daily drive to his shop, LevelOne Restoration, in Arvada, Colorado, he is instantly driving through the late-1960s all over again.
As Riley says in the latest episode of Why I Drive, on his way to the office he frequently stops to pick up his stepdaughter, Megan Caceras, who now manages the shop office ("and answers the phone with a friendly voice because I'm grumpy half the time," Riley says with a laugh) while Riley spends his days fussing over the details on Hemi Chargers, COPO Camaros, and Yenko Chevelles. For Riley, these morning commutes are more than a chance to catch up on work-related matters, but they're also a chance for him to share these vintage cars with the next generation.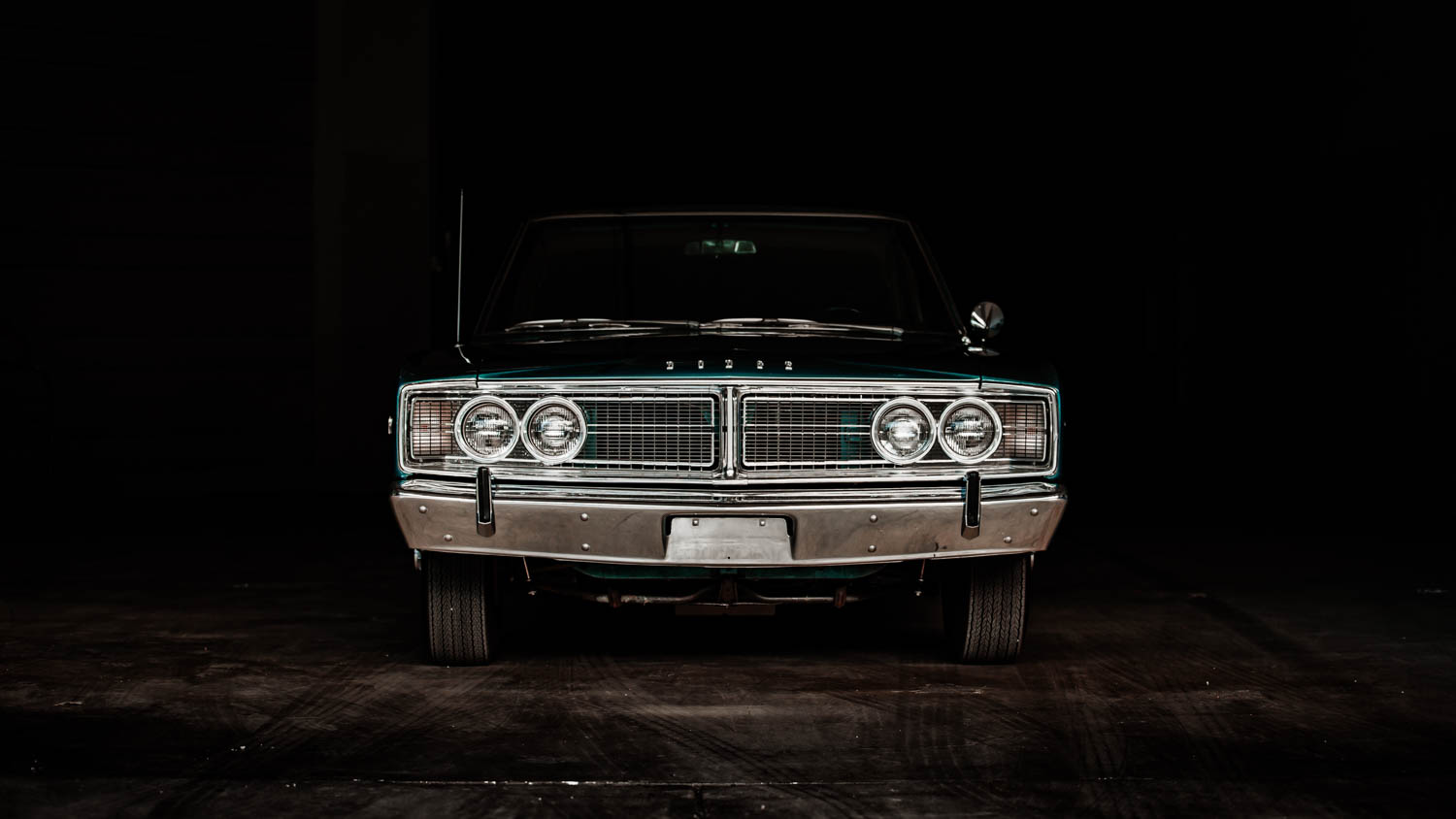 "It's really fun not only to drive these cars, but to share the experience with another person, especially a young person who wasn't even born at a time when these cars were made," Riley says. "Megan was born in the late 1980s, and it's fun to see someone of that age be able to drive something from that golden era of high performance."
Even amidst a field of standout performers that defined that golden era, the Dodge Coronet 500 is special. Before delving into the specs on this specific car, however, a word is in order regarding the Coronet model line as a whole, as the naming conventions can be a bit confusing.
The Coronet came in several trim levels. The Coronet 440, for example, was available with either a 225-cubic-inch slant-six or a 318-cubic-inch V-8 engine. A more expensive trim option, the Coronet 500, also came with a variety of engines. Riley's Coronet 500 has the 426-cubic-inch Hemi engine. Overwhelmed by all those numbers? Well, here's all that matters: this 426 Hemi engine is one of Chrysler's most legendary powerplants. Nicknamed "elephant" due to its size and power, the 7.0-liter engine was winning NASCAR and NHRA races from the day it left the factory. Indeed, that's all it was doing when Chrysler first introduced it in 1964, as it was initially not even available to the general public. As a result, NASCAR boss Bill France outlawed the engine for the 1965 season due to its unavailability in street cars (and because other manufacturers were grousing about its power). By 1966, however, the engine had found its way into street cars like Riley's own Coronet 500. Suffice it to say, the engine's racing pedigree shined through, even in production models.
"These cars were factory rated at 425 horsepower," Riley says, "but that's pretty well understood to have been understated."
As evidence, Riley points to a 1968 Dodge Charger R/T that he restored recently. That car's 426 Hemi engine, with no special tuning, strolled right up to 500 horsepower. These are, quite simply, a lot of car.
"I'm used to driving [these cars]," Riley says, "but I wouldn't want to put an inexperienced driver in there unsupervised with those brakes, that suspension, and that much horsepower. That could be scary."
Which brings us back to Riley's stepdaughter, Megan. A relative newcomer to the classic car world, she nonetheless knew that her own grandfather once raced a Dodge Coronet with considerable success back in the 1960s at places like Cordova and Indianapolis. Unfortunately, Granddad passed away in 2014, before Caceras knew enough about these cars to sit down and pick his brain. Working alongside Riley every day—and getting the opportunity to drive this Coronet for herself—has been the next best way of connecting with her grandfather's legacy and experiencing the cars that fueled his passion in the '60s.
"Being around a car like this just makes me appreciate that my grandfather was a young man once upon a time," Caceras says.
Asked if Riley gets a little nervous when Caceras decides to channel her grandfather and test the power of the Coronet's Hemi engine, Caceras smiles. "I don't think he gets upset when I get on it. If anything, I think it brings him a little joy."
As Riley and Caceras know, it's never too late to make memories of their own.