Enjoy 1275 CC Engine stories, opinion, and features from across the car world - Hagerty Media
It's a 1973 Mini Cooper, but the taillights are from a later fifth-generation car, as is the 1275 CC engine—meaning either component could have been sourced from a car built anytime between 1975 and 1999. The seats, the badging, the powder-coated 12-inch wheels, and the flares are sure to make purists howl, too.
Jennilee Calkins doesn't want to hear about it.
"This is definitely not a show car," she admits. "If you came upon this Mini, and if you know anything at all about Minis, you'd know that this is a Frankenstein, but I really don't care. It's not like we're taking it to concours shows. It's just my car that I get to let loose in and have fun."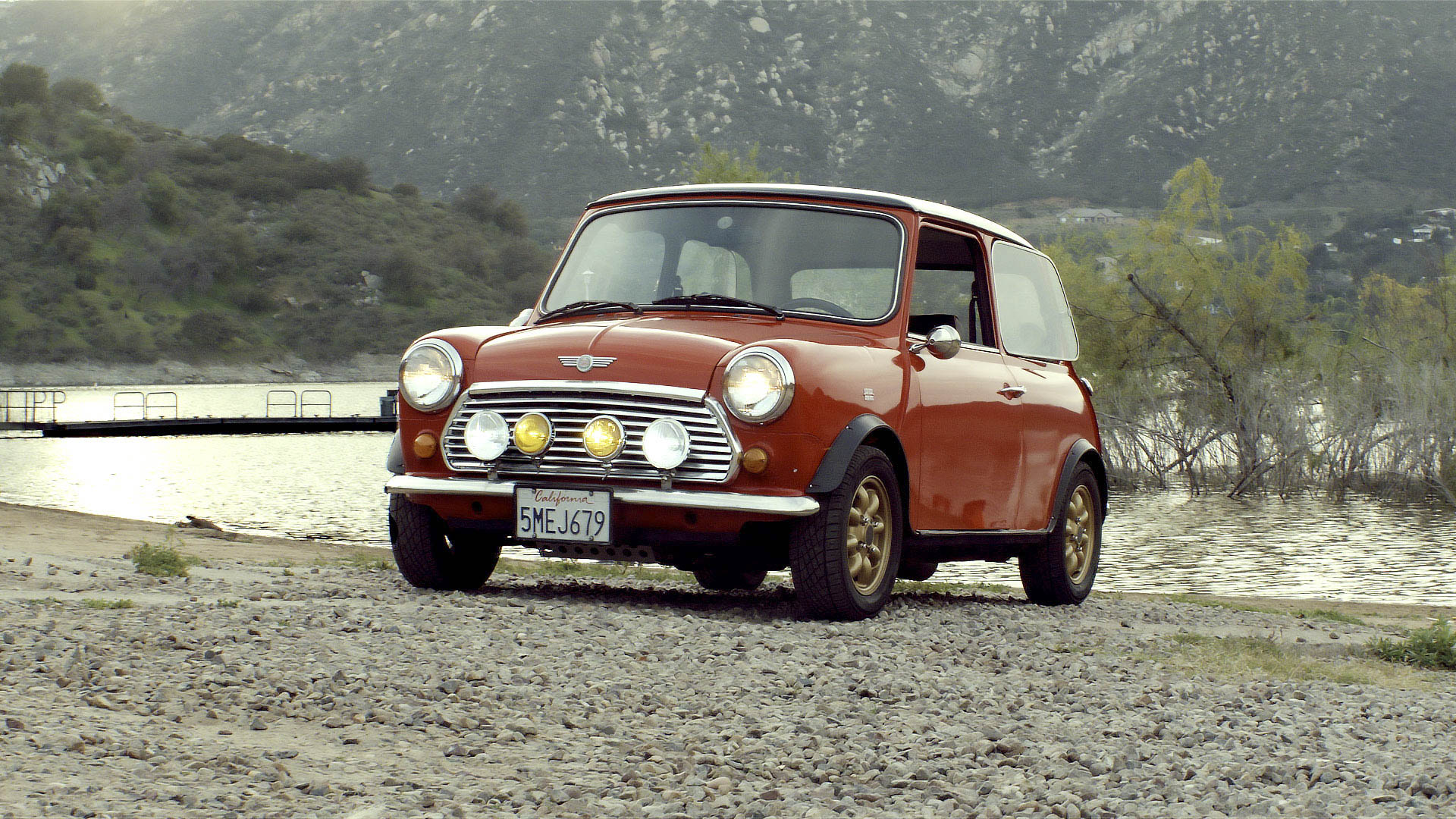 The mother of three spends her days in a 10-passenger Ford Transit van, shuttling kids between school and soccer practice and music lessons. Frequently, however, she'll find herself driving the van down a scenic, winding country road somewhere near her home in San Diego County, California. In such moments, she is apt to file away the location for future reference.
"When I'm driving the van on those back roads," she says, "I usually think, 'Note to self: be sure to come back here in the Mini.'"
Sure enough, if Calkins needs to make a last-minute run to the grocery store or meet a friend for lunch, she'll grab the Mini Cooper keys and take that back route through the hills on her way to the destination. Never mind if it adds a few extra miles to the trip—that's the point.
This Mini Cooper is Calkins' first foray into the classic car world. She certainly didn't grow up in the scene, but when she met her husband-to-be, Logan, whose work entailed the restoration of vintage cars, she was hooked. Initially, she was content to be a passenger, tagging along for the ride in Logan's Volkswagens and Austins and, on occasion, the classic Bugatti he was restoring. One day, however, they walked into a restoration shop and she laid eyes on a vintage Mini Cooper. That was all it took: she wanted one of her own. After some late nights scouring Craigslist, she now has it.
"Being together with all the kids in the van is great, but with the Mini I'm so engaged in the drive," she says. "With the van, I turn the key and it starts, and from there on I'm pretty isolated from the driving experience, but the Mini requires my attention and I love that."
If the Mini was nothing more than pure fun for Calkins, that would be justification enough for owning the car, but she also takes seriously the importance of demonstrating to her son and two daughters that Mom, just as much as Dad, is capable of driving and enjoying these classic machines. All of which is a whole lot more important than period-correct taillights.