Is $25K too much coin for this Penny Lane Mini?
"Penny Lane is in my ears and in my eyes." For $25,000, it could also be in your garage. A Beatles-inspired custom 1968 Morris Mini Minor, covered in 4000 pre-1968 British pennies and finished in lacquer, is being offered for sale through Performance Auto Gallery.
The Mini is identical to two—or more?—that Paul McCartney commissioned to promote the Beatles' 1967 single Penny Lane, which went on to become one of the British band's 17 No. 1 hits.
The car's description is worded in a way that suggests it may have been commissioned by McCartney—if indeed there were more than two. "Paul McCartney commissioned at least two Penny Lane Minis, which appear to have been done exactly like this one. One is located in Cornwall, England, at a place called Cornish Goldsmiths, and the other at a Rock and Roll Museum in San Francisco." The key words are at least.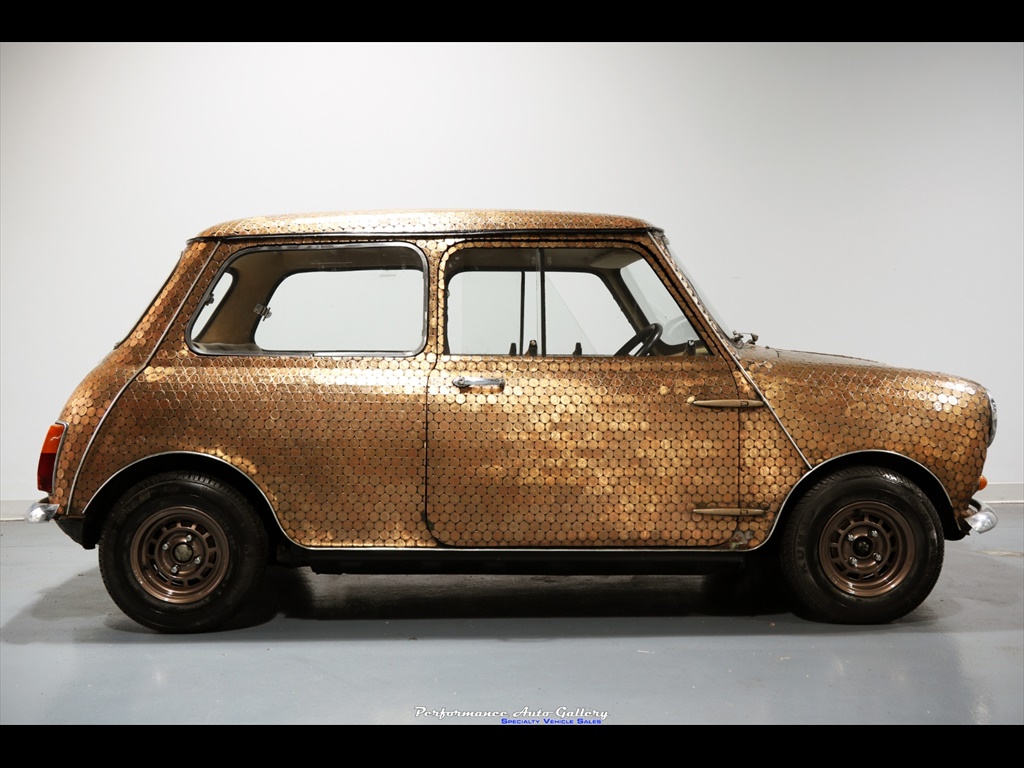 The ad continues: "This Mini was originally owned and used by a company in England for promotional purposes. The company eventually went under, and one of the former employers bought the car for himself. He and his family then owned the car for over 26 years. They took it to car shows regularly and offered prizes to the people who could come closest to guessing the correct amount of pennies on the car. The family estimated that the car, over the years, raised up to £750,000 [about $984,000] for local charities in the Liverpool area. I purchased the car in 2002 and brought it here to the U.S."
The front-wheel-drive Mini is powered by a 998-cc four-cylinder engine mated to a four-speed manual transmission. It has 71,608 kilometers on the clock (about 44,495 miles), and its exterior color is listed as "4000+ English Pennies." The pennies—some of which date to the late 1800s—are said to add about 200 pounds to the curb weight. Seems a bit heavy to us.
The Mini was serviced in April 2018, and the "engine fires easily and the transmission shifts through the gears cleanly with no issues." Sale of the car includes a British Motor Industry Trust Certificate and some Penny Lane memorabilia.
So is it worth $25K? Absolutely, if it is indeed one of the Penny Lane cars that Paul McCartney commissioned. Probably not, if a direct link to the Beatles can't be verified. Maybe you'll just have to flip a coin. Or 4000.