Uncovered Ford patent shows potential for 2020 Bronco's removable doors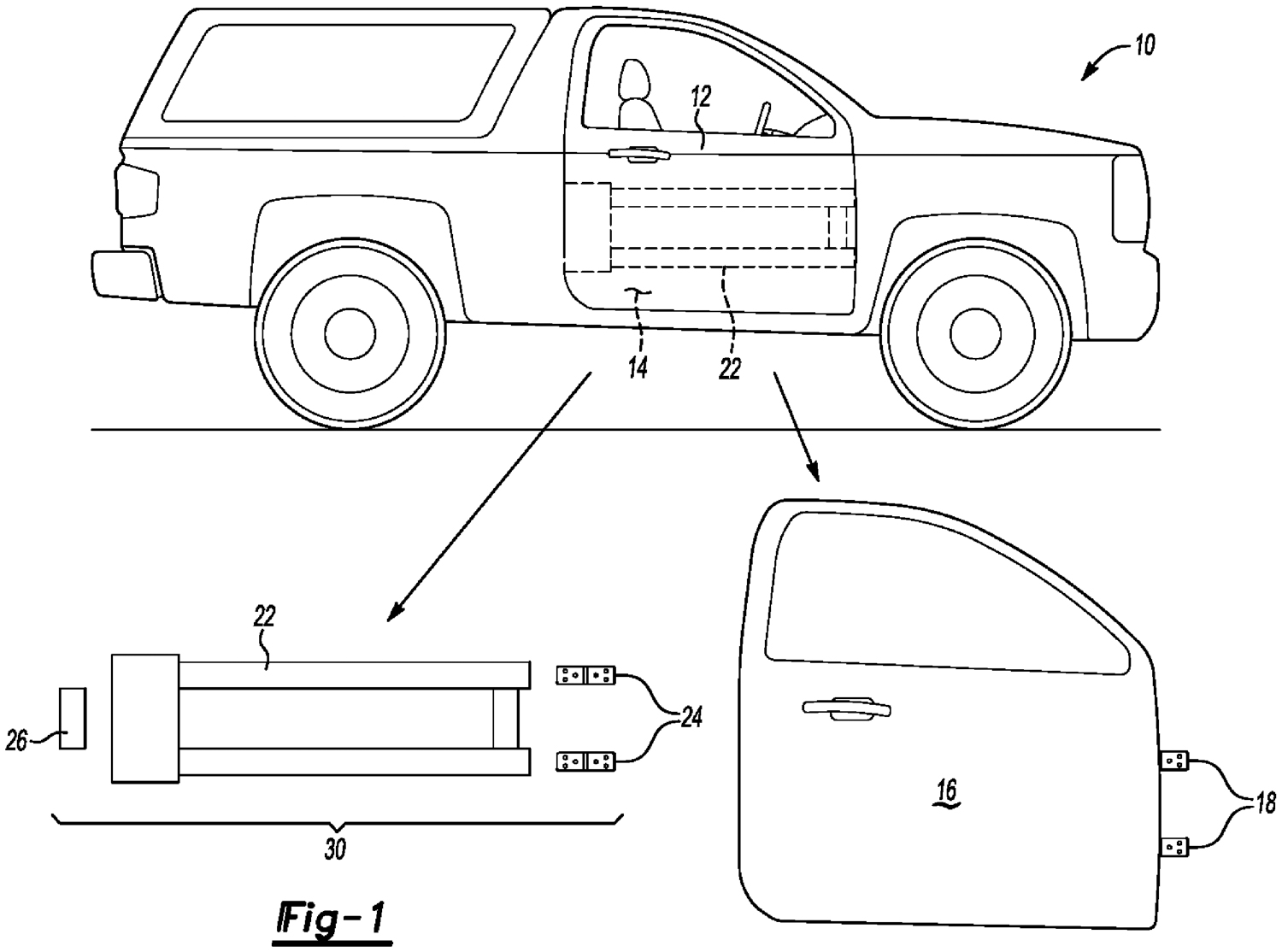 We already knew, from details leaked out of a dealer meeting, that the Ford Bronco reboot will feature removable doors. Now we know, thanks to a little sleuthing by the folks at Motor Trend, just how they'll work.
Tipped off by a patent application suggesting novelty in the new Bronco's styling, Motor Trend tracked down the document in Germany. Turns out the filing contained a rather generic drawing that didn't reveal much—except for clues as to how those removable doors might work. We say "may" because Ford has not yet confirmed any of this.
Modern vehicle doors feature side beams that protect against side intrusions in a collision. Remove the doors and you remove that protection. To get around this, Ford developed a modular system that allows you to take off the doors while keeping the beams, which incorporate the hinges and latches, secure. Essentially, the doors are skins. It appears from the patent drawings that the beams also are removable.
We know from the recent dealer meeting that the new Bronco's roof will also be removable, so you'll be able to yank everything off, just like you can with the Jeep Wrangler. No word yet on whether the Bronco will duplicate the Wrangler's fold-down windshield for completely al fresco driving.