Dodge plans to catch up in the hybrid game—but what about American muscle?
Fiat Chrysler Automobiles is certainly lagging behind crosstown Detroit rivals in electrifying its fleet, but that doesn't mean the automaker's Dodge brand will forever use just gasoline to motivate the muscle cars that give that marque much of its identity.
In remarks made to Automotive News at the recent reveal of the widebody versions of the SRT Hellcat and Scat Pack Charger, Tim Kuniskis, who is in charge of passenger cars for FCA, said that as with high-end exotics like the Ferrari LaFerrari, Acura NSX, and Porsche 918, Dodge will undoubtedly add electric power to the mix.
"I think the absolute future is electrification of these cars," Kuniskis said. "That's not necessarily bad. It could be [battery electric], it could be [plug-in hybrid], it could be regular hybrid, could be e-axles, any one of the number of electric technologies. But I am a firm believer that electrification will be the key to high performance in the future."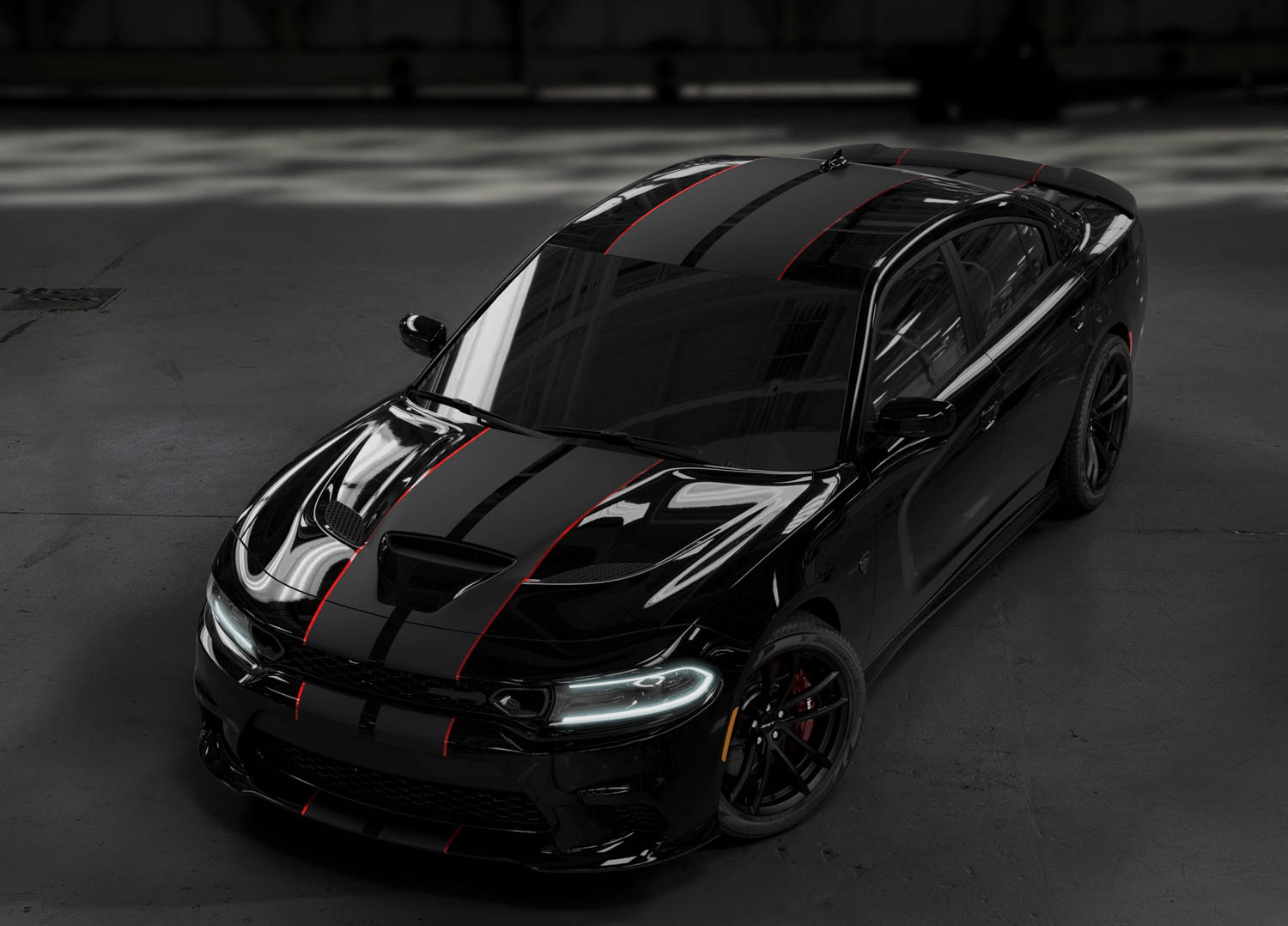 Matching the performance of gasoline-powered cars won't be much of a challenge. Some of today's highest performance cars incorporate electric power. Doing that at competitive prices, however, is one of the barriers to electrified muscle cars, Kuniskis told AN. Lithium-ion batteries don't come cheap.
"We don't have the price points of the batteries down to a place where, quite honestly, it's a mainstream proposition," Kuniskis said. "You do see it in the upper end. You see it in the new Ferrari that just came out, you saw it in the LaFerrari before that, you saw it in the 918, you saw it in the NSX. So there's absolutely a performance advantage to it, it's just a question of when the consumer acceptance is going to be for that. And I think it's going to be as soon as the price points come down, it becomes a mainstream viable option."
If the badass muscle car of the future has a whirring e-motor to go along with its fearsome internal combustion roar, we're on board.