Vintage Dodge Caravan takes the spotlight on The Bachelorette finale
In case you doubted our decision to name the Dodge Caravan/Plymouth Voyager the greatest car of the 1980s, we've received an implicit endorsement from ABC's The Bachelorette. Yes, at the end of the season finale, after Bachelorette Becca Kufrin made her final choice and first public appearance with fiancé Garrett Yrigoyen, the show gifted the couple a first-generation Dodge Caravan. It's basically a one-way ticket to parenthood.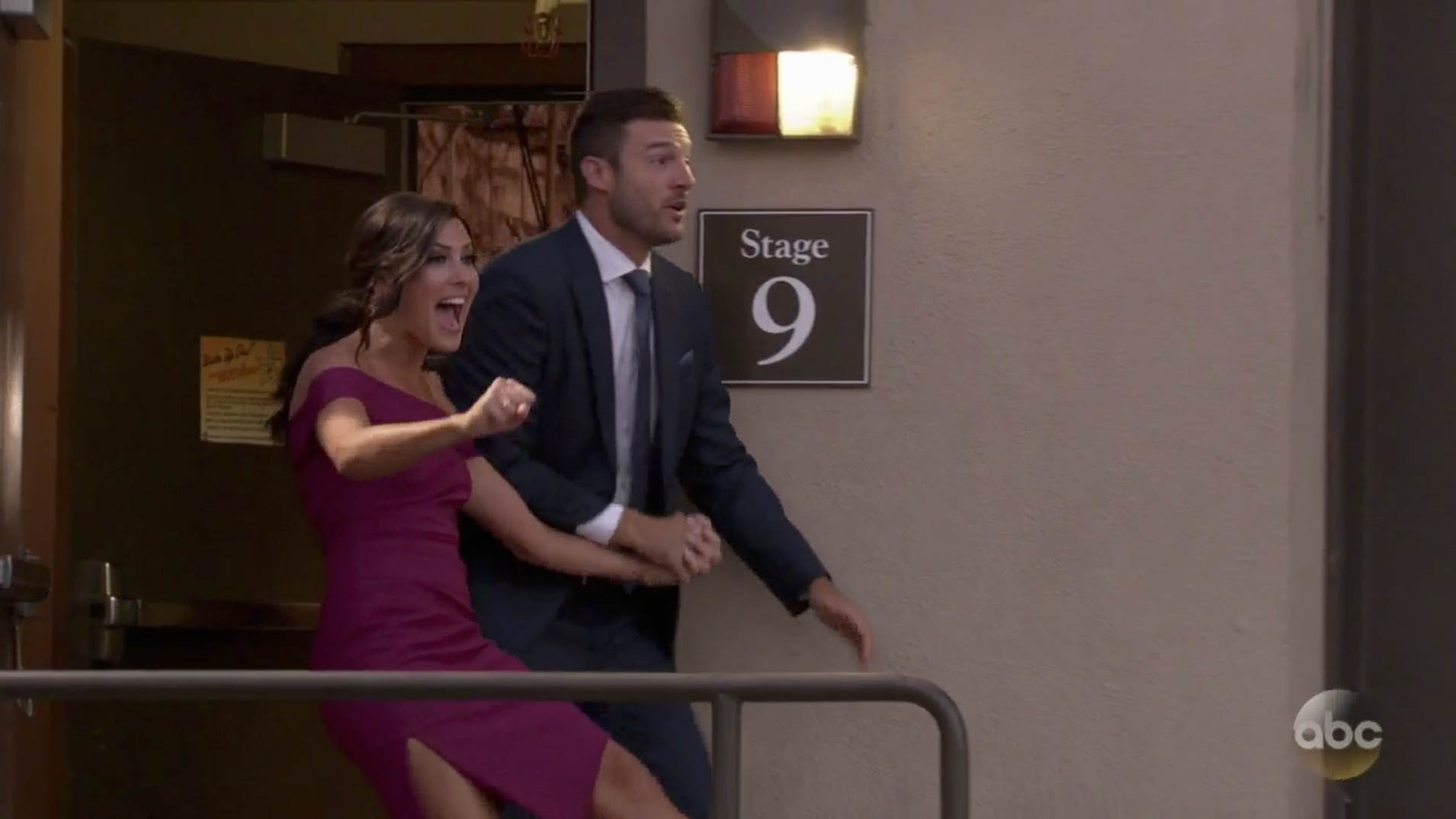 The show's producers don't usually hand the keys to 30-plus-year-old minivans to their contestants, by the way. For those of you non-watchers, Garrett's entrance on the season opener of this season saw him roll up in a modern Caravan, hoping to woo the Bachelorette with his would-be-dad wheels. Nothing says responsibility like Stow 'n Go seating.
With its oh-so-memorable faded metallic blue paint and wood panel trim running down the side, the Caravan must have undoubtedly brought Becca and Garrett back to their childhoods, as well as to their first meeting. It just goes to show that nothing quite makes a memory like time spent in a car, even if it's just a family-friendly minivan.