Cadillac is bringing back real names for its vehicles
If you regularly confuse your friends telling them which Cadillac model you're driving on an upcoming sales trip, we've got good news. Cadillac announced it will slowly phase out its existing alphanumeric naming strategy in favor of actual model names.
At this point, we don't know whether classic names will resurface or new ones will be made. We do know that the nomenclature shift will start in roughly two years, when the first of Cadillac's previously-announced all-electric vehicles is due to hit the scene. As each new model in Cadillac's future EV portfolio breaks cover, it will carry a real nameplate instead of letters and numbers.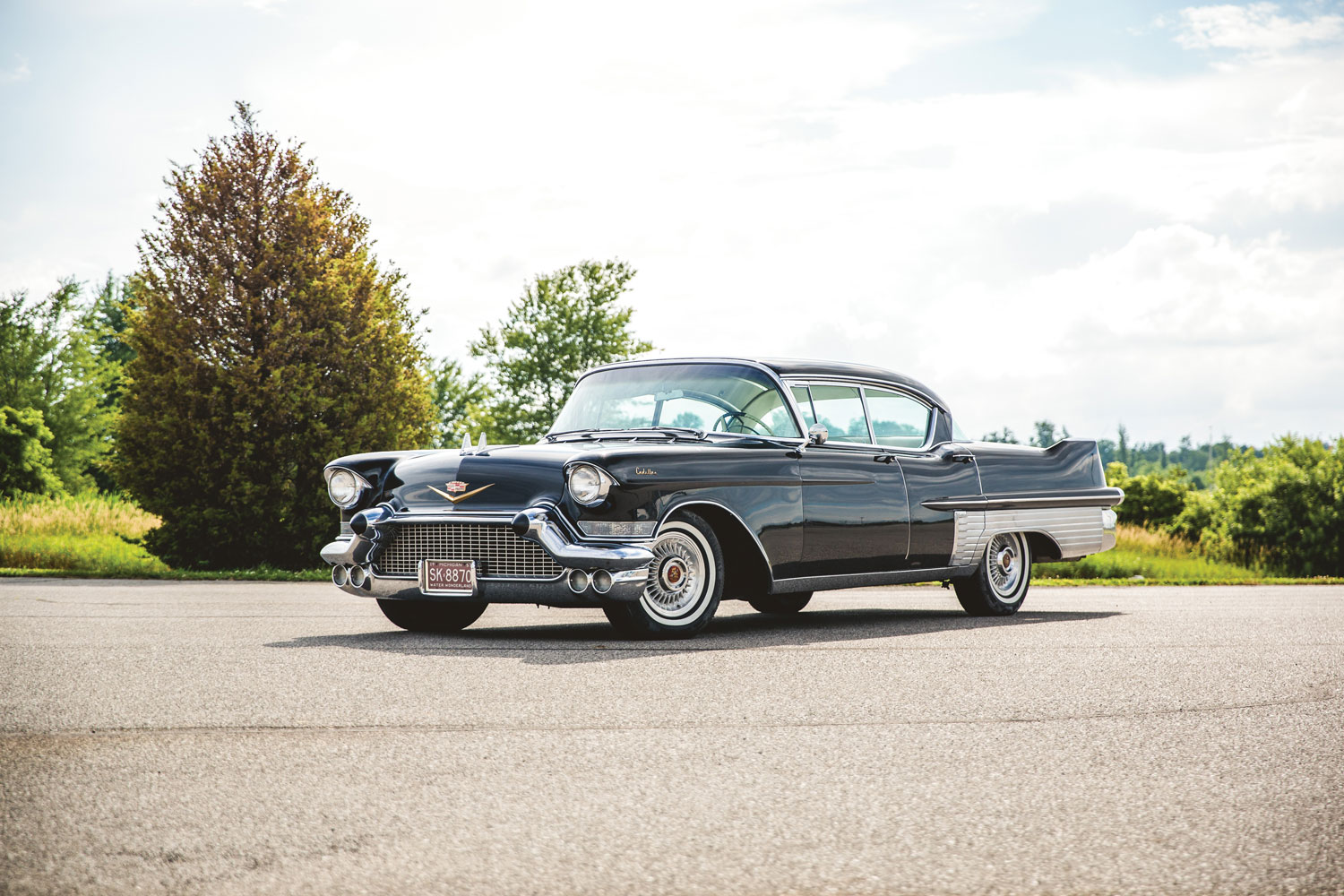 Does this mean that in a few years you'll be able to ask your manager to spring for the Fleetwood, rather than cheapening out and only getting you the Coupe de Ville? Not sure. (And your friends still don't know which ones you're talking about, maybe it's time to re-evaluate.)
Even though brands regularly recycle nameplates, even from other automakers, we doubt Cadillac will feel the need to stick exclusively to legacy nameplates. That said, no amount of preparation will shield you from the awkwardness of "Biarritz" slapped on some electric crossover coupe. (That's never happened before, right?)
Crosstown luxury rival Lincoln recently abandoned an alphanumeric system, dumping the unpopular "MK" nomenclature for sexier water- and air-adjacent names like Navigator, Aviator, and Corsair.
Aside from the cringe factory that was the Catera (hopefully the CT4 is spared), which nameplates would you like to see Cadillac resurrect for its product lineup? Let us know in the Hagerty Forums below.