Will the 2020 Mustang GT500 in Grabber Lime be your lucky charm?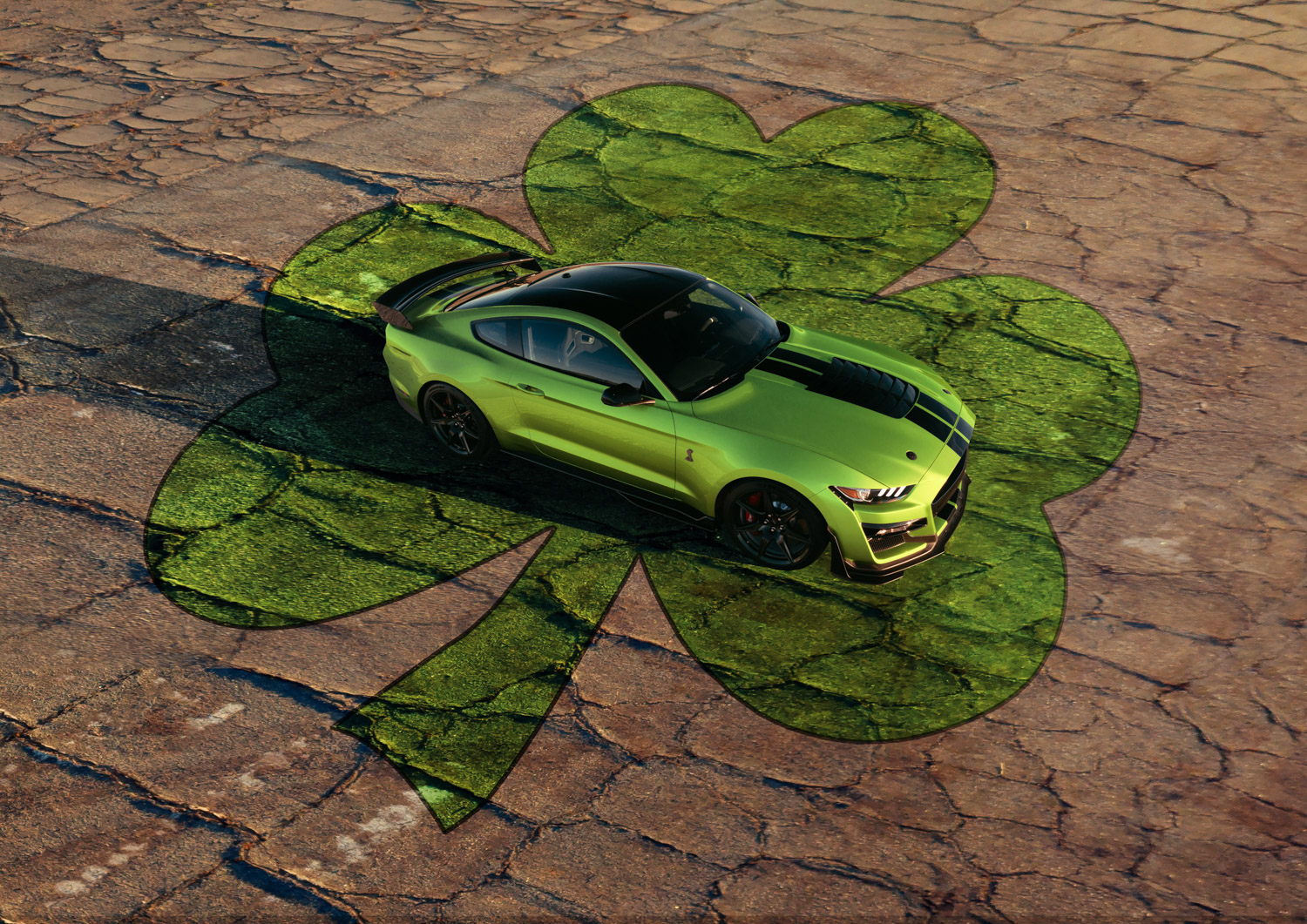 In what's shaping up to be a yearly tradition, Ford just released a new shade of green for the Mustang just in time for St. Patrick's Day. The verdant hue, appropriately named Grabber Lime, will be available on the pony car for the 2020 model year. This is it gracing the muscled curves of the new Shelby GT500.
Compared to last year's Need For Green, Grabber Lime ups the ante with an even brighter color that appears to contain a metallic component and more yellowish undertones. The retro-inspired paint should be the perfect add-on for those wanting to roast tires with the subtlety of an ooze canister from Teenage Mutant Ninja Turtles. It's also the perfect high-intensity one-up to Camaro's SEMA release of Shock yellow this past fall.
You'll have to wait a bit to get your hands on this pale green, though, as Ford has confirmed that it—along with the equally bold Twister Orange—won't be joining the 'Stang's palette until Fall of 2019.