Saab's quirky Sonett is finally gaining attention
With sharp styling, front-mid-engine weight distribution, and a compact overall size, the 1966-74 Saab Sonett II had all the makings of your typical sports car. Of course, it was still a Saab, so it had to have some quirks. First of all, it was front-wheel-drive, not what you might expect from the proportions. Second, they were available with two very different engines, both a bit strange: a three-cylinder, 841-cc Saab two-stroke and a 1500cc Ford-sourced V-4 that was most commonly used in the Taunus that became available in 1967 as the Sonett V4.
Eventually the two-stroke, which was not very emissions friendly, was shelved, leaving the V-4 as the only engine. Then the Sonett II made way for the Sonett III that featured pop-up headlights and a new greenhouse that kept a similar silhouette but used new quarter windows and ditched the wraparound rear window.
With a Hagerty Vehicle Rating of 55, the Sonett II and III are keeping pace with the rest of the collector car market and we're seeing interested parties looking for insurance quotes at a higher rate than ever before. Keep in mind that the Sonett's relatively low production numbers meant that it was never particularly popular, but it is promising even though a disproportionately high number of Sonett owners are Baby Boomers or older, with 2/3 of the market claimed by our oldest demographics.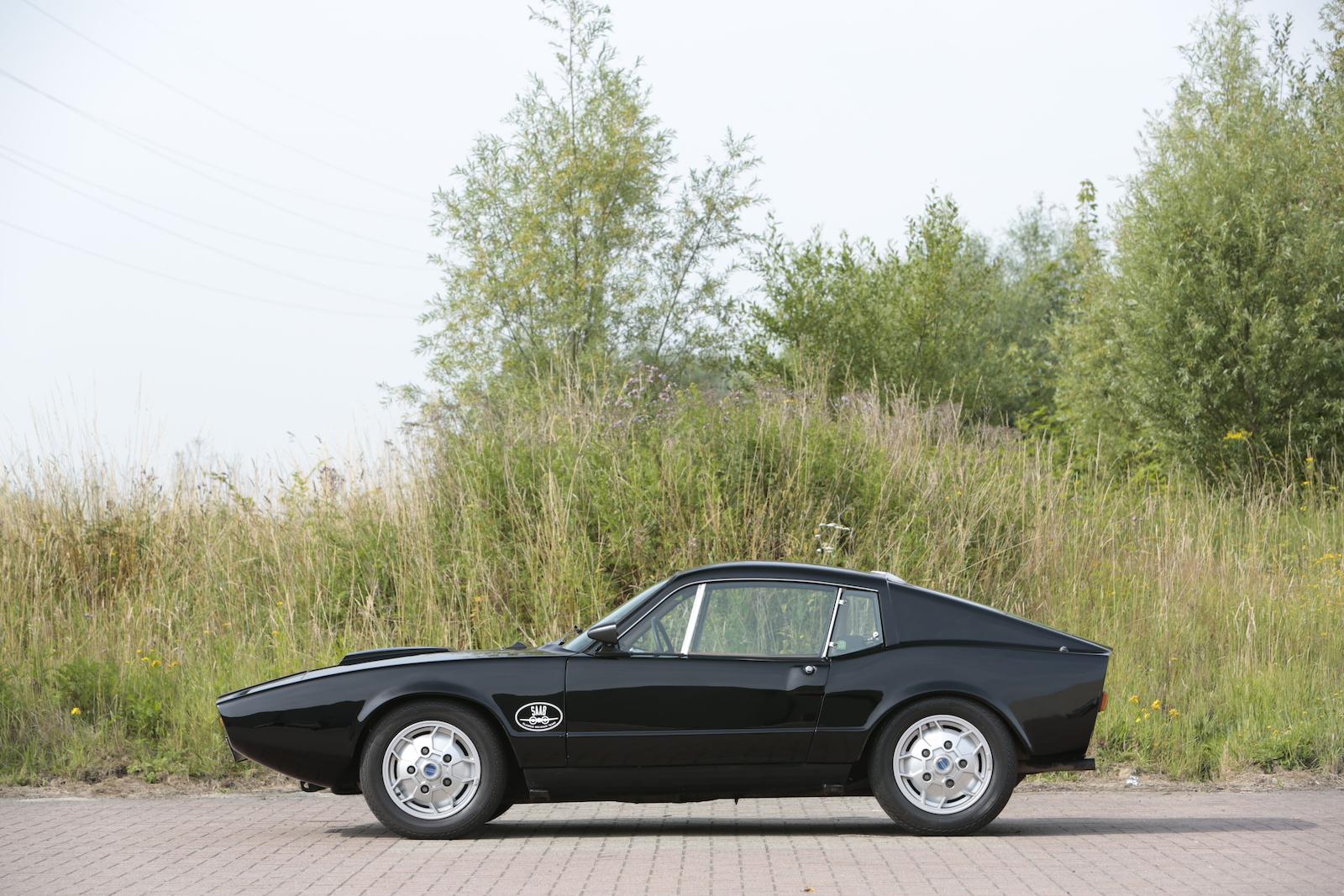 [Editor's Note: The Hagerty Vehicle Rating tracks a vehicle's performance relative to the rest of the market, based on a 0-100 scale. A 50-point rating indicates that a vehicle is keeping pace with the market overall. Ratings above 50 indicate above-average appreciation, while ratings below 50 indicate vehicles that are lagging.]
After six years of flat prices, Saab's Sonett II and Sonett III coupes are showing some signs of life, with prices going up 14-percent in the past year. They're still an affordable entry for a relatively exotic, fiberglass sports car. A V-4-powered Sonett II has a #2 (Excellent) value of $17,300, while the earlier, two-stroke models are more desirable and have a #2 value of $23,800, both of which are considerably higher than the V-4-only Sonett III. Still a striking design, and rocking the much-loved pop-up lights, collectors haven't shown much interest in the Sonett III, which has a #2 value of $10,300.
Notable recent sales include a prototype Sonett V that went for $23,100, and a customized V-4 that sold for $21,000 on Bring a Trailer.
It appears that the Taunus V-4 has a decent following and many Sonetts benefited from swapping in a later, 1700-cc version for more power. That kind of "day two" modification hasn't seemed to hurt resale on some of the recent Bring a Trailer sales, so if you're looking for a two-seat fiberglass sports car and a Sting Ray is a bit out of reach, consider another pop-up headlight option from Sweden.