Booming Broncos: Drafting behind an appreciating collector car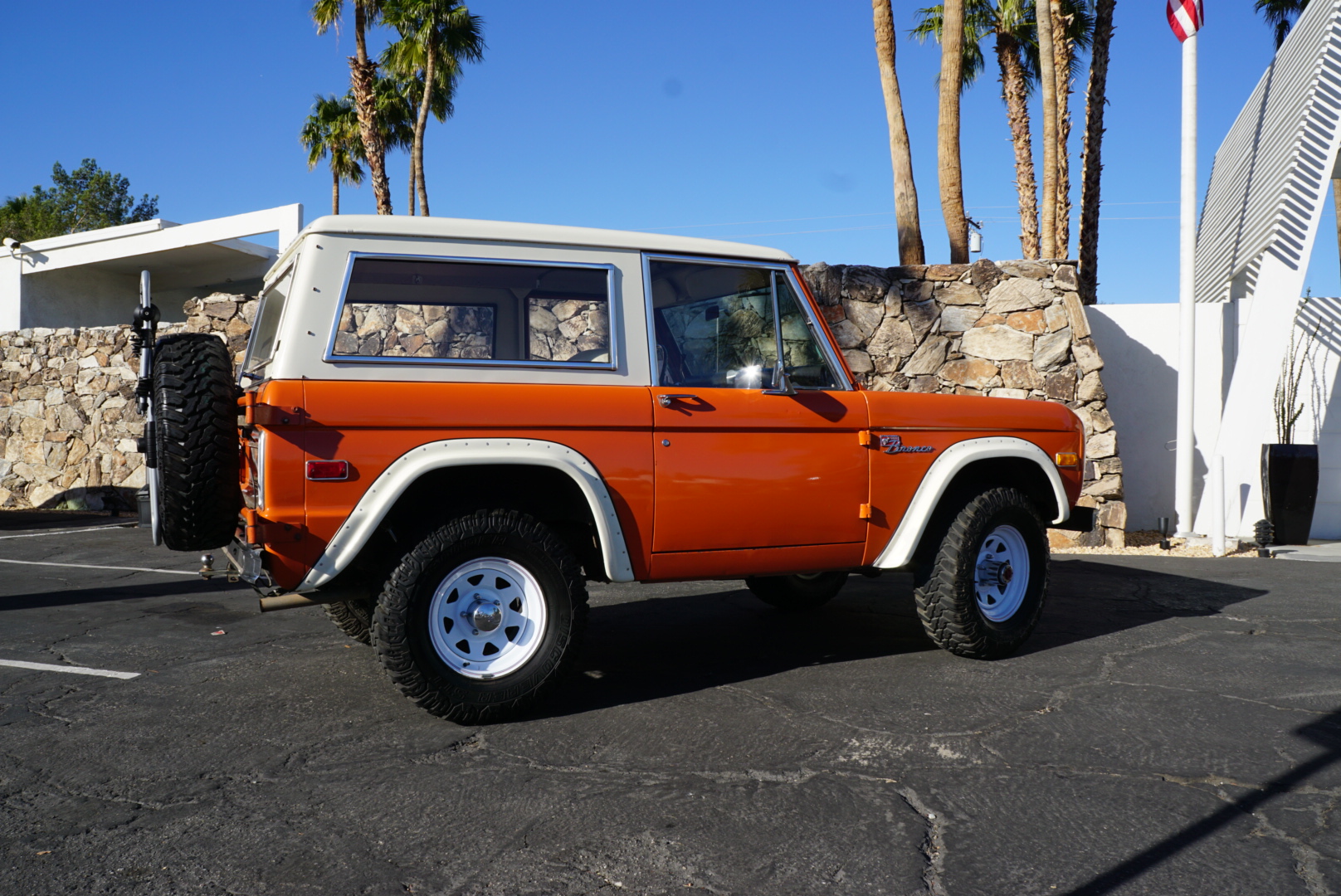 In racing, if you can't quite catch a quicker car, your best bet is to hook into its draft and let it pull you along, which sometimes offers the ability to slingshot ahead and make your car the one to catch.
Tucking in behind an appreciating collector car with a close substitute is often a wise strategy, too. We see it all the time when a later or similar model of a popular car from the same manufacturer gets in the draft. The value of the Mercedes-Benz 190SL roadsters followed the sharp rise of the 300SL. When 1965 Shelby GT350s, the most coveted of all Shelby Mustangs, went from $75,000 to $300,000 nearly overnight, guess what? The very similar but four-times-more-common 1966 GT350s jumped from $40,000 to $150,000 shortly thereafter.
The phenomenon is happening now with Ford Broncos. The first-generation models, built from 1966 to 1977, are red-hot. Over the past decade, their value has increased some 200 percent. Our data (opposite page) show there is no sign of slowing down, with a 27-percent increase in the past six months alone. These early Broncos are leading the collectible vintage-SUV market, just like 426 Hemi-powered Mopars led the muscle-car value charge of a decade ago.
Now that any decent first-gen Bronco is $40,000 or more, guess what is following in the draft? Second-, third-, fourth-, and even fifth-generation Broncos, covering the 1978–96 model years. In May 2017, Mecum Auctions sold a decidedly average #3-condition 1978 Bronco for $36,300, far above what anyone would have considered paying a year earlier. In October, Barrett-Jackson sold a 1989 "O.J." Bronco for $40,700. Granted, it had just 1600 miles on it, but it was a lower-trim XLT version with the base 5.0-liter engine—not the most desirable spec for these.
Just a few years ago, you could have picked up a fairly mint fourth-generation Bronco for well under $10,000. Those days are over. Buyers who got priced out of early Broncos looked at the less expensive, newer versions. These later cars have some built-in advantages such as three-point seatbelts, antilock brakes, fuel injection, overdrive transmissions, and A/C, and they usually show far less wear and tear.
Now, before you rush to buy an early Bronco, check out the scatter-plot graph on the opposite page. All the dots are actual sales. There are more dots at the bottom than at the top, for good reason. Most early Broncos are simply used-up old rigs that, despite shiny paint, can't fool even knowledgeable collectors into buying them. So let's focus on the truly collectible early Broncos. As in any maturing market, it's important to identify which examples to buy.
Early Broncos are susceptible to body rot—they'd rust in the Sahara—so I would only consider truly "dry" examples. As with any other vintage vehicle, the more original, the better, especially with paint. The special-edition models are key. My top pick is the ultra-low-production 1966–68 U13-code sports roadsters. Few remain, and they bring a shockingly low premium over a regular Bronco. I'm also a fan of the 1971–75 Baja Broncos. About 500 were made, and they were the first six-figure collectible Broncos and are still climbing.
Moving into second-generation and later trucks, more of the same applies. Ford had some crazy options, like the Free Wheeling and Chromatic appearance packages, which are highly desirable today. The biggest engine available is always a plus, such as the 5.8-liter in place of the standard 5.0-liter, and the instantly recognizable Eddie Bauer trim level is one of those nostalgic triggers that buyers love. Of course, try to avoid uniquely 1990s colors as you step into the fourth- and fifth-gen trucks, as many of those haven't aged any better than those stonewashed jeans none of us ever owned. Right?
But is all of this a fad? Our data show that these trucks appeal to the younger generations, the folks who are just getting their collections started and are appreciating the ability to unplug with an analog machine.
Of course, nobody should count us old-timers out. After all, somebody needs to lead the way!