5 well-bought bargains from the Amelia Island 2020 auctions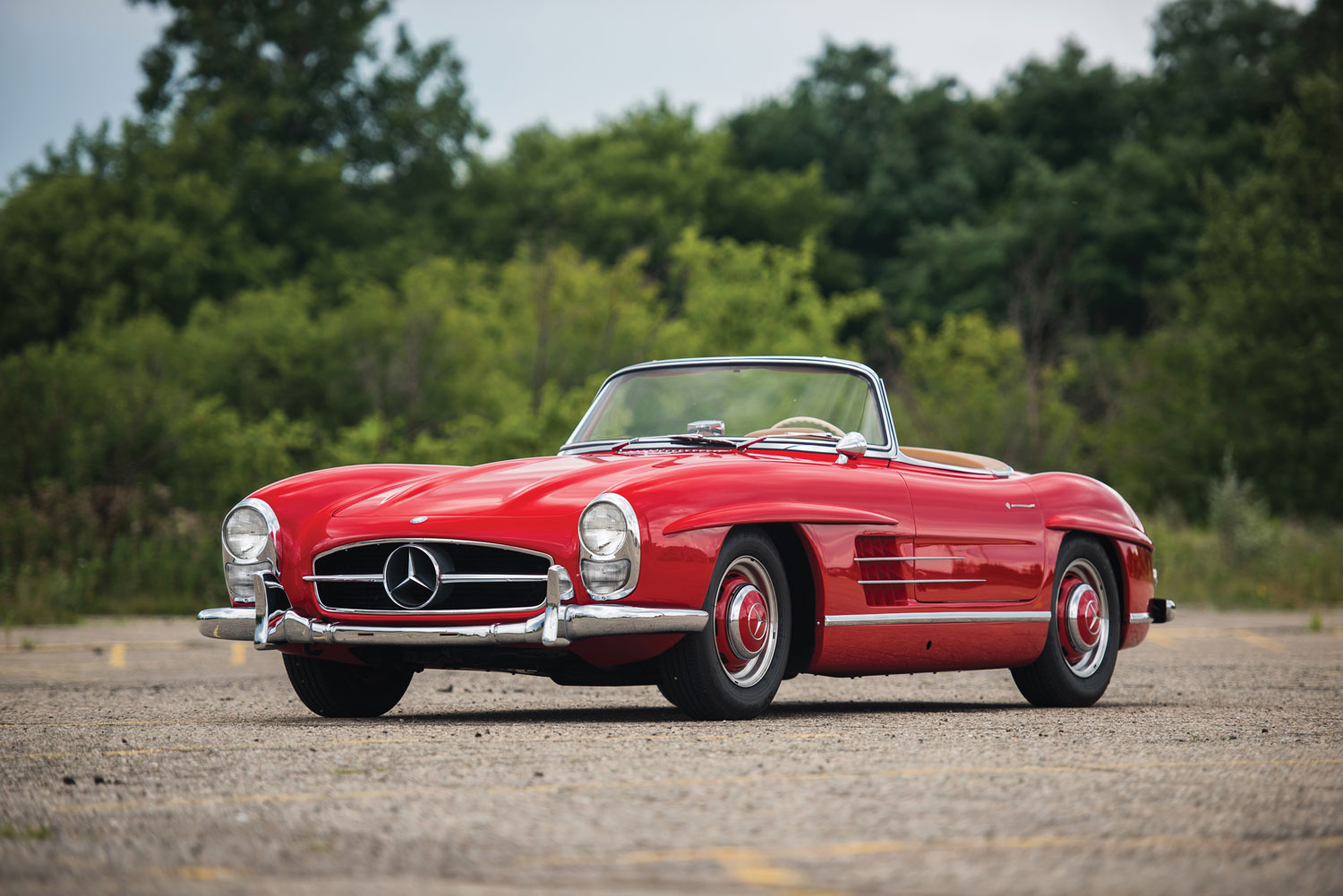 Although a lot of people feared that the Amelia Island 2020 auctions would be a major disappointment, given the current financial market and global concerns about the coronavirus outbreak, the ultimate turnout was actually quite solid. With $77.9M in total sales, buyers were down in Florida in force and willing to write checks, sometimes big ones.
With that said, there were several opportunities for the savvy participant to score a great car for less than market value, and some of these transactions struck us as particularly noteworthy. Or maybe they just made us jealous? Either way, check out these five well-bought bargains from Amelia 2020.
Gooding & Company, Lot 84
Sold for $23,520
Generally speaking, the Volkswagen Type 1 is just about the opposite of a rare car, but a deal this good on an early example isn't something you see every day. This oval-window car appears to be in quite solid condition and sold for $23,520. (For reference, a comparable Excellent-condition Beetle averages $32,900.)  Gooding's example did not bring as strong of prices as the later Beetles being offered; the fact that it is RHD is likely the cause for this outcome, but the price is pretty tempting when you consider what you'd have to pay for just about any other early Beetle. — Greg Ingold
Gooding & Company, Lot 57
Sold for $40,320
This car was mislabeled as a 1965 Alfa Romeo Giulietta Sprint 1300—there's a 1965 Giulia Sprint and there's a 1962 Giulietta Sprint, but not the combination listed. Regardless, this car is no less attractive, despite some inaccurate details regarding the interior and its original 1300-cc engine, which was replaced with a larger 1600-cc version. (Given the smaller engine, this was likely a non-U.S.-market car.) We rated this car condition 3+ and it sold for 8 percent below its Hagerty Price Guide condition-appropriate value (using the 1965 Giulia Sprint 1600). — John Wiley
Bonhams, Lot 155
Sold for $87,360
This car isn't perfect, being an older restoration that someone has driven quite a bit, and we rated its condition at #2-. It also isn't cheap. 87 grand is a lot of money (for most of us, anyway). All things considered, however, this old Jag represents very good value. It's a matching-numbers roadster (which is worth more than the coupe) restored in the early 2000s with little to nitpick other than light general age. The paint isn't the original color but it is lovely in the metal, and even though the engine has upgraded internals that may turn some purists off, the changes are minimal and they do improve performance. It would make a great event car or weekend driver. Our condition #3 (Good) value for these cars is $92,000, and our condition #2 (Excellent) value is $186,000. For those who follow these Jags closely, this one also went unsold at a $120,000 high bid in Arizona last year.  — Andrew Newton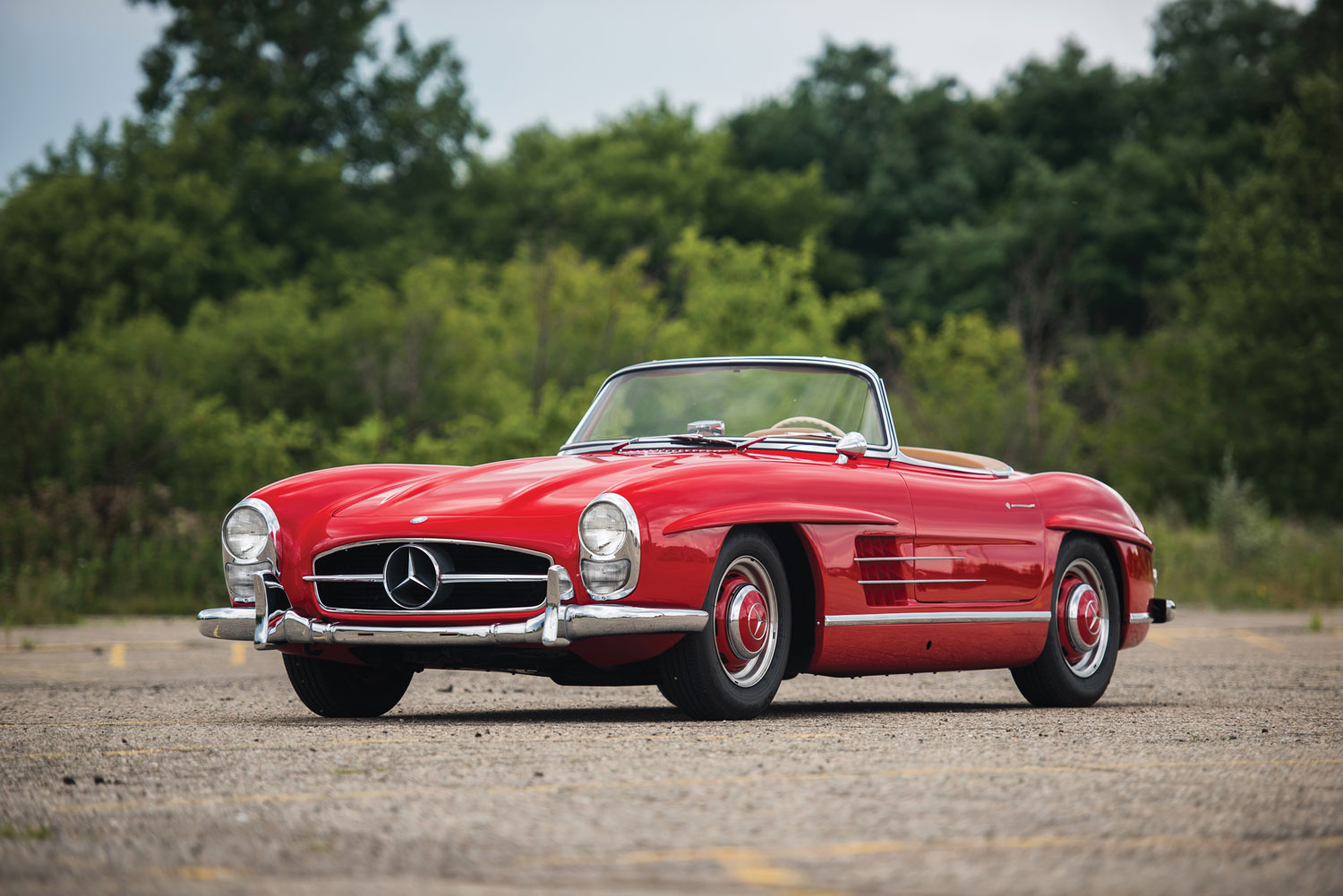 RM Sotheby's, Lot 253
Sold for $758,500
"Bargain 300 SL" is not a phrase you're likely to hear often. This car sold at RM's Hershey 2016 auction for $825,000, which was 25 percent below the #3 (Good) value at the time ($1.1 million). At Amelia this year it sold for 21-percent below the current #3 value of $960,000, making it the cheapest 300SL at auction in seven years.
Purists might look askance at this example's later engine and non-original paint/interior color. Equally valid is the point that the original color doesn't matter when you're driving up the California coast in a topless 300 SL. Frankly, I think the red-over-tan combo looks better than the original combination, anyway, and it fits the appeal of a driver-spec 300 SL that isn't trying too hard. The roadster doesn't have the ultimate appeal of the stunning gullwing cars, and that also means it doesn't come with a 35-percent premium. Still, the convertible body style just means a more versatile driving experience. Overall, this was a steal of a 300 SL, perfect for tours and open-top motoring.  — James Hewitt
Bonhams, Lot 153
Sold for $1.475M
Again, the mere motion of a bargain $1.5-million Ferrari is sensible only in the most relative sense, but this 1967 Ferrari 330 GTS sold at Bonhams was every bit deserving of its place on this list.
A total of 100 Ferrari 330 GTS were ever produced, so we don't see them come to auction often, but this one is actually the third we've seen in 2020. At Scottsdale earlier this year, two 1967 Ferrari 330 GTS in similar condition sold for $1.985M and $1.71M, making this Oro Chiaro (light gold) 330 GTS look like a bargain at $1.475M. That result is actually the lowest sale price for a 330 GTS since 2012.
With its recent restoration and concours wins, we called this car a #2 (Excellent) example, with an average value of $2.35M. The much lower result was 37.5-percent below its condition-appropriate value and actually 26-percent below its #4 (Fair) value. Not bad for one of the most well-balanced Ferraris of the Enzo Era. It was possibly sold at such a great discount due to its restoration in a non-original color, although Ferrari diehards can relax knowing that it is indeed Ferrari Classiche Certified. Personally, I love seeing a classic Ferrari in a unique and subtle color. — Adam Wilcox