Score these 8 classics under $8k in time for spring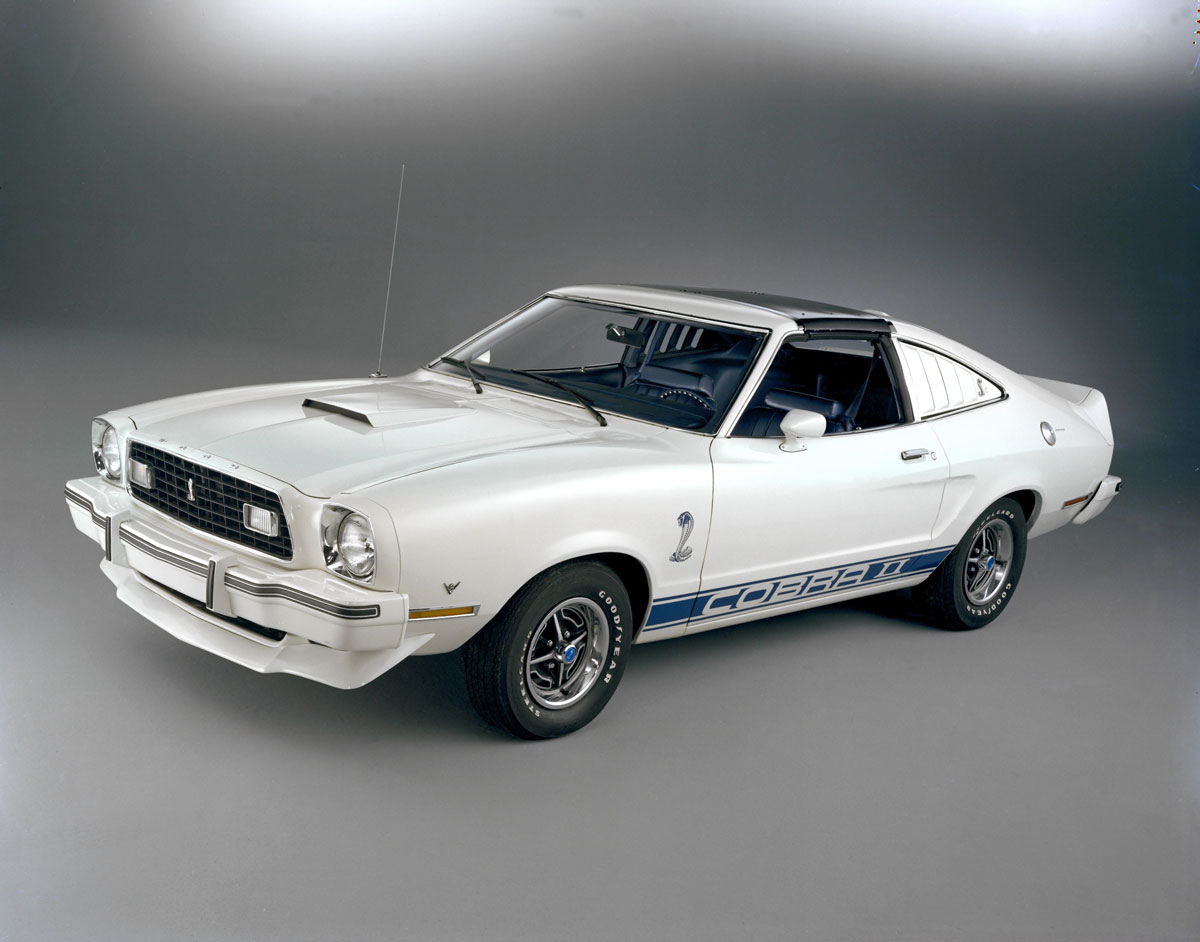 If you're pinching pennies but still want to put another car in the garage, or if your tax refund is just burning a hole in your pocket, there are a surprising number of fun, interesting and collectible vehicles you can score on a budget. The vehicles below won't break the bank, and they have a higher than average Hagerty Vehicle Rating—so while they're temptingly affordable now, they may not be as attainable a year down the road.
Note: The Hagerty Vehicle Rating is based on a 0–100 scale. A 50-point rating indicates that a vehicle is keeping pace with the market overall. Ratings above 50 indicate above-average appreciation, while vehicles below a 50-point rating are lagging behind the market. The rating is data driven and takes into account the number of vehicles insured and quoted through Hagerty, along with auction activity and private sales results. The HVR is not an indicator of future collectability, but it certainly says something about what's trending hot and what's not.
Vehicle
1975-80 Volvo 244/245
63

Volvo 245

Volvo

Median value for a #3 (Good-condition) car: $3300/$4000

Boxy vintage cars are popular these days, and it doesn't get much boxier than the Swedish sleds built by Volvo from the 1970s to the 1990s. Sure, it also doesn't get much slower, either, with just 98 horsepower on tap to move the nearly 3000-pound 244. But that's beside the point. The 200-Series Volvos never pretended to be fast. They're just nice, rugged, utilitarian cars, and when powered by the legendary B-Series four-cylinder and carefully maintained, a 200-Series Volvo will survive the apocalypse. Suburban soccer moms and accountants also turned away from these to SUVs years ago—so boxy Volvos are cool.

The 1975-80 244 (four-cylinder, four-door sedan) and 245 (four-cylinder, five-door wagon) were the first of the breed that lasted until 1993. Prices are up about half a percent over the last several months, but they're still cheap enough for any budget. The wagons naturally command a little more dough, with manuals fetching more than automatics, but we're not talking about much here. Given how little they cost now, values likely have nowhere to go but up.

1974-78 Ford Mustang II
65

1976 Ford Mustang II Cobra II

Ford

Median value for a #3 (Good-condition) car: $4400

The Mustang II is the Mustang people love to hate, and for a long time it wasn't easy to even give one away. But they're really not bad cars, and the downsized Mustang II was a reaction to market realities in the 1970s that kept the badge alive. The later Fox-body and Coyote-powered beasts owe their survival to the older black sheep of the family. Collector car enthusiasts are starting to come around to them, too, as there's been a 10 percent increase in buyer interest over the past year. Almost every Mustang II is affordable, even the V-8 but admittedly anemic 302-powered cars. And if you're fine with the all show but no go character of the 1978 King Cobra model and are willing to stretch the budget a bit, it has a hood decal that'll give a screaming chicken Trans Am a run for its money.

1985-89 Merkur XR4Ti
83

1985 Merkur XR4ti

Ford

Median value for a #3 (Good-condition) car: $2600

The Merkur was Ford's answer to the European imports encroaching on the American luxury car market in the 1980s. Being the worldwide giant it is, Ford simply turned to its own European operations, lifted the German-built European-market Ford Sierra, gussied it up and rebadged is as a Merkur (the German word for Mercury).

Of the only two models ever sold by Merkur, the XR4Ti is by far the coolest, powered by a 175-hp 2.3-liter turbocharged four from the Mustang SVO and Thunderbird Turbo and wearing a funky biplane spoiler on its tail. Merkur showed some promise and the automotive press liked the XR4Ti, but the brand was a short-lived experiment and Ford called it quits after five years. About 42,000 cars were sold, but few solid examples have survived.

If you can find a solid one, however, buy it. The Ford Sierra platform is a good one, and Merkurs are underrated in this country thanks to a complete lack of name recognition. If the secret gets out, prices likely have nowhere to go but up. Even though values are up nearly 3 percent over the past several months, Merkurs are still seriously cheap. You could score one of the best ones in the world for under our $8000 budget and still have enough money left over to take a nice vacation.

1990-98 Mazda MX-5 Miata
89

Brendan McAleer

Median value for a #3 (Good-condition) car: $6100

It's almost unfair how good the Miata is. Endlessly fun to drive and nice to look at, it's nearly bulletproof and surprisingly practical as well. I hauled a bookshelf in the passenger's seat of mine, and drove it halfway across the country twice (once through a hurricane) without so much as a flat tire.

But since "Miata is always the answer" and more people are apparently asking the question "What's a cheap, fun two-seater?" prices for the first NA (1989–97) Miatas have been creeping up. Really good, low-mile NAs are five-figure modern collectibles now (Mazda will even restore yours in-house for you), but at any given moment there are plenty of perfectly good Miatas on the market with a few more miles and a few more nicks and scratches, and they still command under our $8000 budget.

1978-83 Datsun 280ZX
63

1979 Datsun 280ZX

Mecum

Median value for a #3 (Good-condition) car: $6200

The 240Z was a game changer when it debuted at the end of 1969, showing the world that a sports car could be fast, reliable and affordable at a time when very few cars could claim to be all three. By the end of the 1970s, though, the Z had grown a bit bloated for the disco era and the 280ZX that debuted for 1978 was more plush GT than sports car. But chunky bumpers aside, the 280ZX still has racy Z-Car lines, a turbocharged option made things more interesting with 180 ponies on tap, and Paul Newman gave the model some performance cred by racing one successfully.

Prices are still flat for the moment after a run-up in 2016–17, but buyer interest is up considerably since the middle of last year, and most models, even the Turbo, can be had for under $8000 in #3 condition. For the enthusiast with a family or just a few more bags of groceries, there are also 2+2 versions of both the normally aspirated and the Turbo 280ZX, and these are the cheapest.

1960-64 Chevrolet Corvair
67

1963 Chevrolet Corvair

Mecum

Median value for a #3 (Good-condition) car: $6500

Cheaper than the prettier facelifted post-1964 cars, the first gen Corvair can cut a nice shape in the right color and body style, and they're fun cars for the money. Still unfairly saddled with the Ralph Nader stigma, all Corvairs remain relatively cheap. They have a loyal following, though, that seems to be growing since buyer interest for 1960–64 Corvairs is up 15 percent over the past year.

Of the earliest first gen cars, the most expensive are the high-performance Monzas and Monza Spyders. But just about any other Corvair, be it a convertible, club coupe, sedan or station wagon, can be had for under $8000 in #3 condition.

1980-86 Ford F-Series
81

1984 Ford F-150

Mecum

Median value for a #3 (Good-condition) car: $7360

The seventh generation F-Series debuted a new, more modern platform with more fuel efficient engines and a more aerodynamic (but still boxy) shape. Over the last four years, the median #2 value for the seventh generation 1980-86 F-Series pickups is up a whopping 15 percent, but most of these workhorses can still be had in a little more used condition for well under our $8000 budget.

1978-93 Subaru BRAT
74

1983 Subaru BRAT

Barrett-Jackson

Median value for a #3 (Good-condition) car: $6800

The BRAT showed America the wonders of Subaru all-wheel drive long before Outbacks and Foresters invaded our state parks, college campuses and the entire state of Vermont. Even though its flat-four made just 67–73 horsepower, the BRAT is all about fun, and period ads called it "Fun on Four Wheels." Heck, it even has recreation in its name, since BRAT stands for Bi-drive Recreational All-terrain Transporter. That said, the rear-facing plastic jump seats fitted as a way to get around the U.S. chicken tax look more terrifying than fun.

It's not just thrills that you get with a BRAT, it's cheap thrills. Prices are up nearly 3 percent over the past several months and several low-mile examples have brought well over $10,000 at auction over the past year, but driver-quality BRATs are still valued at $6800—not bad for such a unique and bonkers car.