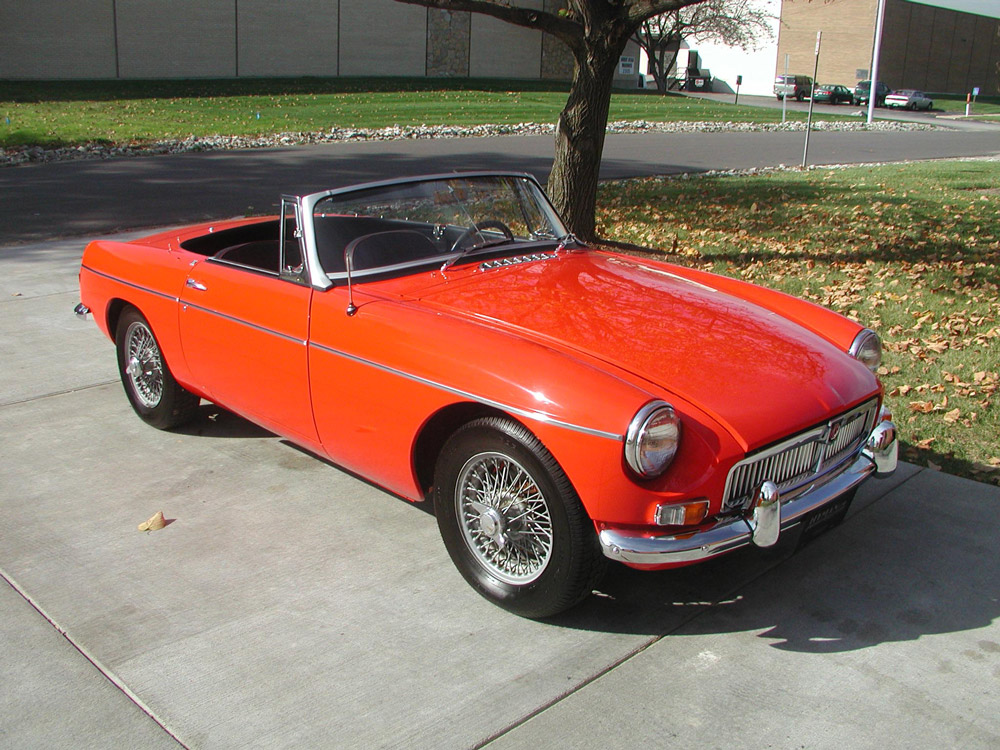 With almost 400,000 MGBs built over the course of 18 years, you'd think that there would be very little left that the entire world didn't know about MG's most prolific model.
Of course there's no secret when it comes to the engine, transmission and suspension, which were heavily based on those of the MGA. And, it's equally well known that unlike the MGA, the MGB used unibody construction. But here are a few things you probably didn't know.
One of the reasons the engine bay of the MGB was so wide was to accommodate the Twin Cam cylinder head of the MGA Twin Cam. But many development and reliability problems sent BMC scurrying away from the powerful but problematic engine.
The MGA coupe works development car, registered KMO 326, served as a high-speed test bed for the MGB's revised front suspension and disc brakes.
A disproportionate number of early MGBs destined for North America were finished in Iris blue, a light blue shade carried over from the MGA.
Although the MGB/GT design was prepared by Pininfarina, the original concept for the car came from MG General Manager John Thornley, who conceived the fastback as a poor man's Aston Martin.
Although North American-bound MGBs received a new padded dashboard without a glove box beginning with the 1968 model year, UK market cars continued on with the less-yielding metal dashboard.
There are plenty other little bits of trivia about the MGB that might not necessarily be considered secrets. For the North American market, 1969 was the first year of reclining seats and the last year of leather seating surfaces. In 1973 and 1974, U.S. market B/GTs received fabric upholstery, while roadsters used vinyl. And of course there were those unsightly rubber bumpers that were introduced in mid-year 1974 as the most expedient way to meet new 5-mph crash regulations. The solution to meeting the new federal headlight requirement was even less elegant: raise the ride height until the lights were legal. It didn't do much for the handling, but the car continued to sell until the bitter end in 1980.