Five spectacular cars of the royal wedding
Great Britain put on a quite show over the weekend. The pomp. The circumstance. The slack-jawed amazement of millions as a rare beauty strolled past. Pretty sure there was a wedding too, but was that 1950 Rolls-Royce Phantom IV amazing or what?
With apologies to the coolest of princes and the classiest of American actresses, devoting six hours of television coverage (or was it 48?) to the wedding of two people that essentially none of us will never meet seems a wee bit excessive. Sorry, Keir Simmons, grab yourself another tissue.
But if you managed to endure the entire spectacle that culminated in the marriage of Prince Harry and Meghan Markle, now known as the Duke and Duchess of Sussex, then you know that some of the classiest participants never made it inside St. George's Chapel. These five stood out, listed in order of appearance: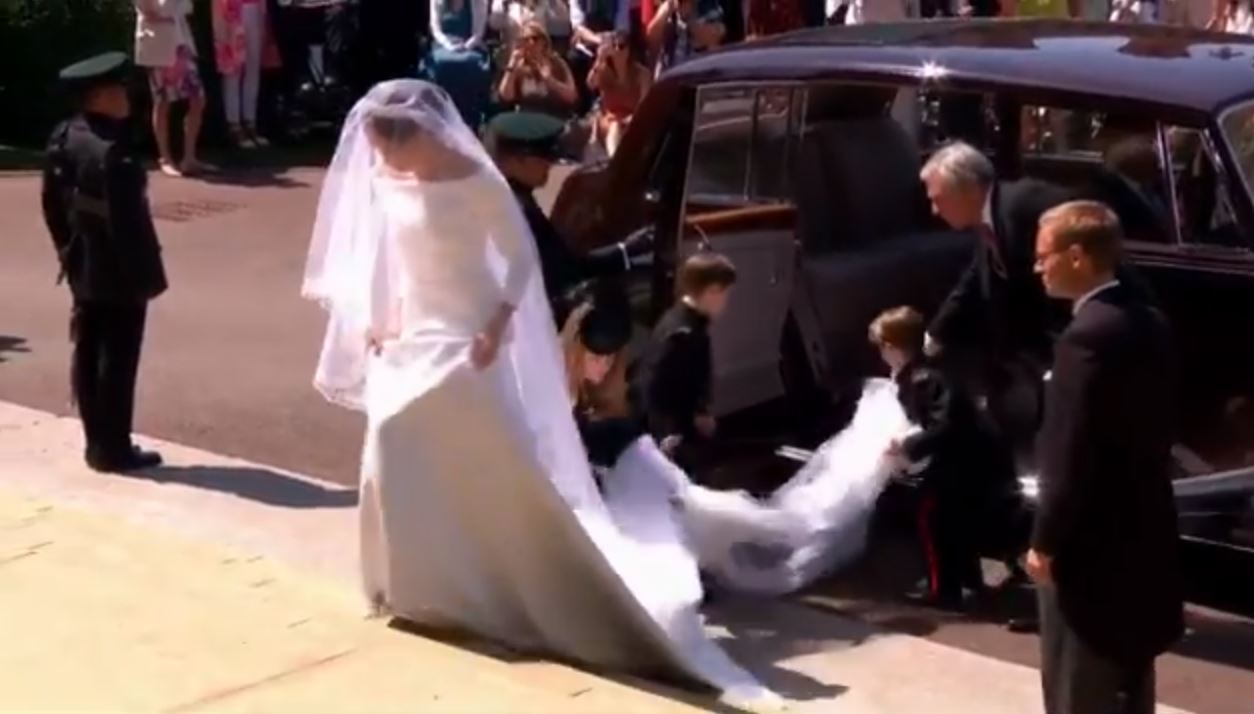 If this gorgeous vehicle looks familiar, it's because it was also used in the wedding of Prince William and Kate Middleton in 2011. Of course, Brits have known the luxury car much longer than that, since it was built for Queen Elizabeth II while she was still a princess, two years before she ascended the throne in 1952.
The Phantom IV is one of only 18 cars that Rolls-Royce built from 1950–56, all powered by a 5.7-liter straight eight-cylinder engine and available only to members of the British royal family and heads of state. Markle and her mother, Doria Ragland, were chauffeured to the church in this swankiest of vehicles.
2017–18 Bentley Mulsanne Speed
Meghan's mum actually got to ride in two fabulous automobiles. After Ragland's initial ride in the Phantom, she switched to a Bentley Mulsanne for the final leg of her journey after she and her daughter arrived at Windsor Castle. The handmade, full-size British luxury car isn't classic (it was reportedly registered in January 2018), but it certainly is collectible. The automaker describes it as "Bentley's consummate saloon." A new one, with a 6.8-liter 522-hp V-8, carries a price tag of more than $300,000.
2002 Bentley Golden Jubilee State Limousine
Turning it up a notch, the Queen and Prince Philip arrived to the ceremony in one of two limousines created for the Queen's Golden Jubilee in 2002. Based on a Bentley Arnage R (but longer and taller), it carries a twin-turbocharged 6.75-liter V-8 engine that produces 400 hp and 616 lb-ft of torque. Top speed: 130 mph.
1992 Daimler DS 420
Three vintage Daimler DS 420s chauffeured the bride's new sister-in-law, Kate Middleton; Markle's closest friends; and six bridesmaids and four pageboys, including Prince George and Princess Charlotte. The palace revealed that the three "semi-state limousines" have been in service since new and are among the last built in 1992.
What began as a 1968 Jaguar E-Type with a six-cylinder engine was converted to electric power by Jaguar Land Rover's Classic Works and dubbed Concept Zero. The newlyweds drove the left-hand-drive British sports car (yes, left) to their reception at the Frogmore House near Windsor Castle, which seems an appropriate way to cap a day that celebrated an unconventional royal pairing. The Jag carried the vehicle registration plate E190518, which commemorated the wedding date: 19 May 2018.