5 sad sticker packages to come out of the '70s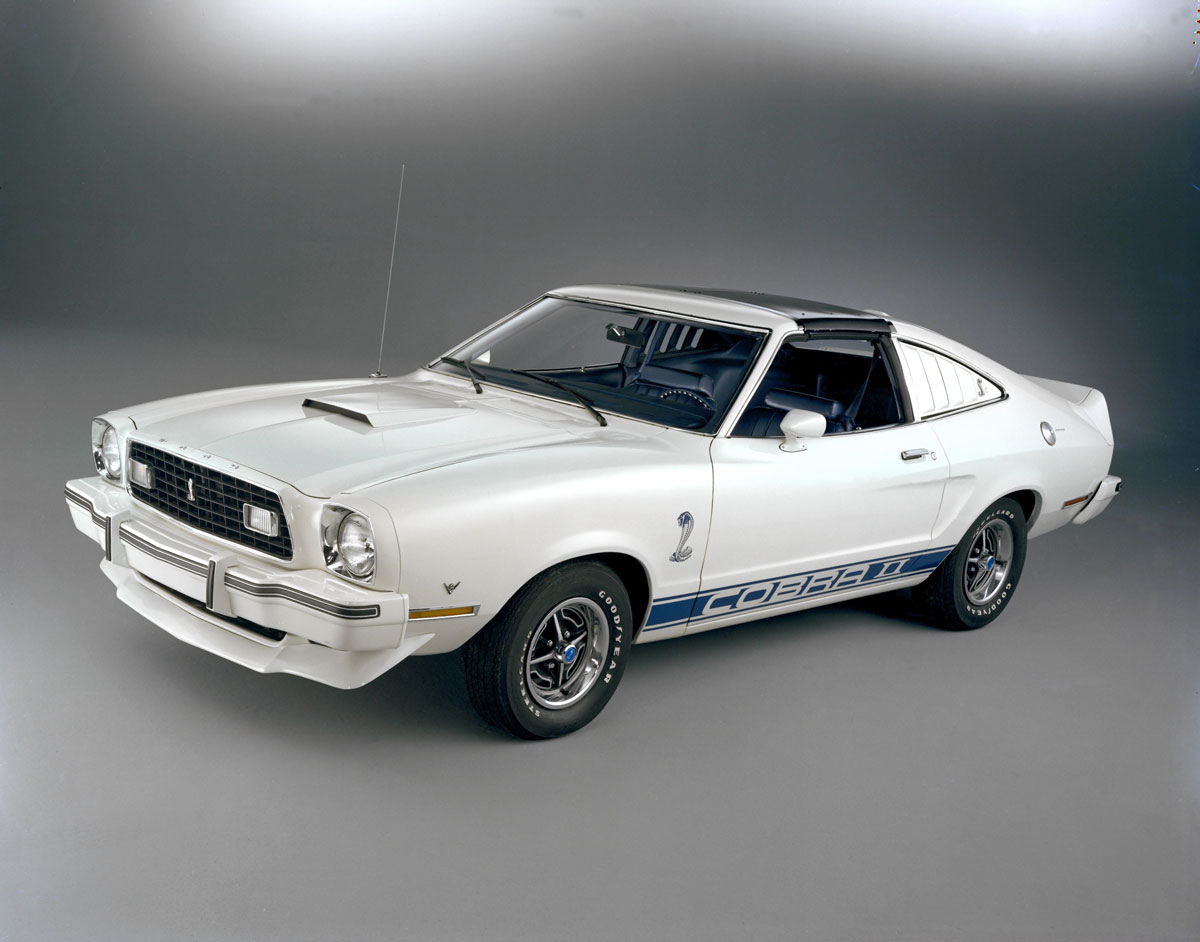 In a more perfect world, there'd be an unspoken promise made between an automaker's marketing department and its customers: No matter what, your vehicle will be able to back up whatever image that body work, badges, and stickers project.
Does your truck have a huge bucking bronco on the rear fender? It can tow a horse trailer. Scorpion on a convertible's gas cap? That means, uhhh, shake out your shoes before driving. Is there a huge stripe down the side of your coupe that says "ELIMINATOR"? It should be able to execute anything in the lane beside it (or, alternatively, it might come with a free ZZ Top LP).
As we all know, however, this isn't the reality of things. And as you're about to read (and see), certain automotive eras assigned a lot more latitude to how buyers might interpret the claims being made by flashy spoilers and glaring decals. Check out some of these more disappointing efforts to stretch the truth as far as what the factory put under the sheet metal.
5. 1976 Ford Pinto Stallion
The Ford Pinto was the Blue Oval's attempt to weather the energy crisis with an affordable subcompact line of fuel-sipping coupes, hatchbacks, and wagons. Never mistaken for a driver's car, and certainly not quick, the tiny Pinto added the Stallion in '76. Those hoping for a big engine dropped into a little car, hot-rod style, were sorely disappointed.
Consisting of a black hood, black grille, black surrounds on the front, back, and side glass, and, well, a bunch of other black stuff wherever it fit, the Stallion received a glorious black horse's head on its front fender. That's just where one might reasonably expect Ferrari to paste its own prancing equine emblem… get it? Four-cylinder or V-6 engine options, neither of which could reliably top 100 horsepower, failed to ignite the passions of potential buyers. Perhaps a Gelding edition would have been more accurate, although admittedly less enticing.
4. 1978–82 GMC Caballero Diablo
The GMC Caballero is the forgotten cousin of the Chevrolet El Camino. Restricted to a single generation during the box-body run of the car/truck, few Caballeros were ever sold, and an even smaller percentage bore the mark of the Diablo.
The Caballero Diablo added that most desirable of decals: flames. In fact, the hood of the GMC looked like someone had taken the Pontiac Trans Am's screaming chicken, determined it needed more fire, and promptly dunked it in lava. You also got a red air dam and rockers (not to be confused with Sammy Hagar) and infernal lowercase "diablo" script on the door panels. Not pictured: performance upgrades of any sort.
3. 1976 Ford Mustang II Cobra II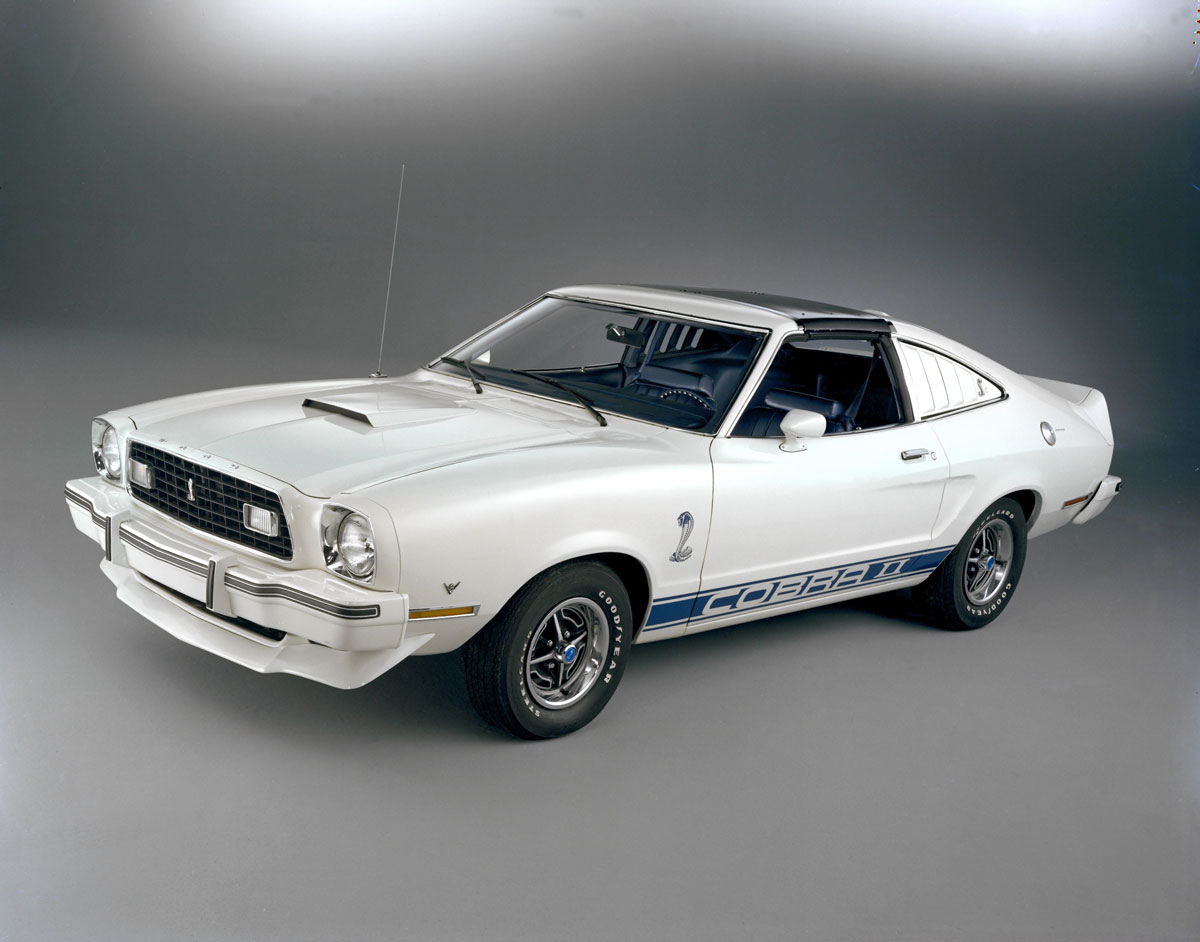 The Ford Mustang II has enjoyed somewhat of a reputation boost in recent years, but it was hard to find much to smile about in the mid-'70s, when the car was a mere shadow of its former self. Enter the Cobra II, Ford's attempt to leverage a once-glorious nameplate to boost Mustang II sales. It was an gambit that maybe would have worked had anything about the Cobra II package added a hint of substance to its sizzle.
Instead, anyone who ordered any Mustang II hatchback—four-, six-, or eight-cylinder—could tack on stripes, racing mirrors, window louvers, a non-functional hood scoop, a spoiler at the rear with an air dam on top, a blacked-out grille, and, of course, a big COBRA II billboard on the lower door panels. Although Ford would attempt to salvage the situation with the somewhat muscular King Cobra edition later in the Mustang II's life, the Cobra II only underscored to how anemic the once-proud pony had become.
2. 1971–72 Chevrolet Vega Yenko Stinger GT
Normally, the Yenko name evokes warm fuzzy memories of burnouts and drag strip glory. That all changed in the early '70s, when the Yenko Chevrolet dealership, eager to circumvent the stranglehold on factory performance that owner Don Yenko could sense was unavoidable, decided to put together a special-edition Vega to follow in the footsteps of past Camaro, Nova, and Chevelle glory. Yenko focused on the hatchback version of the Chevrolet Vega, giving it a big stripes, a black hood, spoilers wherever spoilers could be outfitted, and—in a nod to the power that was planned for the subcompact—a Positraction rear end. Thus, the Stinger was conceived.
Unfortunately, while Chevrolet was willing to build a special version of the 2.3-liter four-cylinder boat anchor found in the factory Vega (featuring forged pistons), the EPA put the kibosh on Yenko's plan to install a turbocharger right out of the box. This meant instead of 155 horses, the Stinger had a paltry 110 hp, effectively sapping it of the grunt to justify its look-at-me body kit. Still, the dealership sold roughly 200 of these sticker-package Vega Stingers each year, with the turbo available as an "additional" emissions-voiding option that almost no one picked up.
1. 1975 Pontiac Astre Lil' Wide Track
First clue that a car might not live up to expectations? It has the word 'Lil' in its name. The Astre was the Pontiac version of the Vega, and if that wasn't damning enough, GM's "excitement" brand elected to attract further attention with the Lil' Wide Track package in 1975. Consisting of decals, decals, decals, and more decals—plus '70s standbys like wind louvers, wire mags, an awkward air dam, and a rear spoiler—a whopping 3000 of these Astres rolled off the line mechanically unchanged.
Even the appearance of the 2.5-liter Iron Duke four-cylinder in 1977 couldn't save face for the Lil' Wide Track if it ever lined up beside, well, pretty much any other actual performance car of its era. Fun fact: the original 2.3-liter engine featured an aluminum block that would expand more quickly at operating temperature than the steel pistons contained within, leading to compression drops and oil leakage. Neither of these issues were addressed with the Lil' Wide Track package.