Griot's Car Care Tip: Working under pressure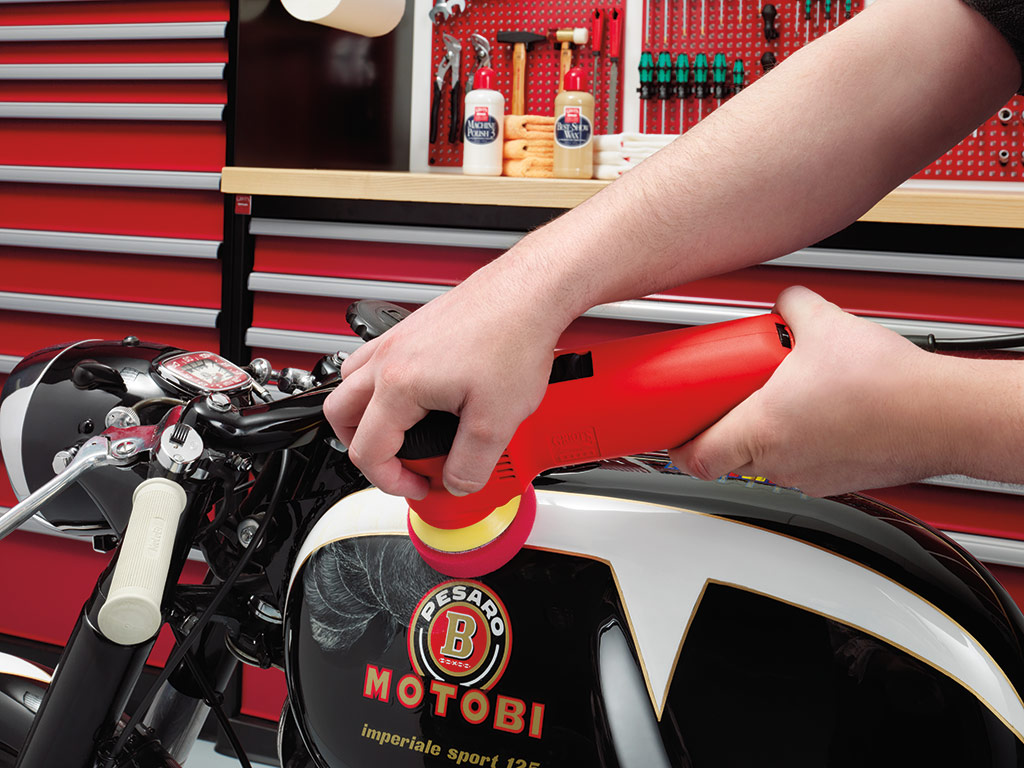 Pressure is good. Pressure makes diamonds. And pressure applied to a random orbital will create a finish that rivals diamonds in its clarity and reflectivity. But can you go too far and apply too much pressure?
The simple answer is no, as long as you're using a quality random orbital. Direct drive finishers have a reputation for "burning through" paint when its pad is concentrated on one spot too long. The motion of a random orbital keeps this from happening. When a good deal of pressure is applied to a random orbital and/or it comes into contact with an abrupt body contour, the pad can seem to stop rotating. Rest assured work is still being applied to the paint as the oscillating motion of the machine is still doing its thing.
It is best to vary the amount of pressure you put on the pad and make more than one pass at each panel you're working on. Continue in an overlapping cross-hatch pattern, keep your pad buttered up, and use a low speed to apply the polish or sealant and a higher speed to work the product into your paint.
Amazing paint makes your ride a standout and is wise protection for one of your biggest investments.