How to brighten up your February with old cars and wacky toys
No one needs an excuse to visit Europe, what with its rich history, amazing culture, delicious food, and exceptional roads. But if you still aren't convinced, we've got two more reasons you must go: Spielwarenmesse and Retromobile.
The who and the what? Only two of the coolest events ever: An enormous toy exposition and an equally gargantuan classic car show. Think CES and SEMA, then multiply them both by 10. No, really, they truly are that big.
Spielwarenmesse (say "speel-whar-in-mess-ah" and you'll get close enough to avoid totally embarrassing yourself) draws some 75,000 people and 3,000 exhibitors from 68 countries, making it the world's largest toy show. Playthings of every description fill 18 cavernous halls — if you're like us, you'll probably wander right past the stuffed animals, board games, and baby toys and head straight for the die-cast models, slot cars, R/C airplanes, and other cool stuff.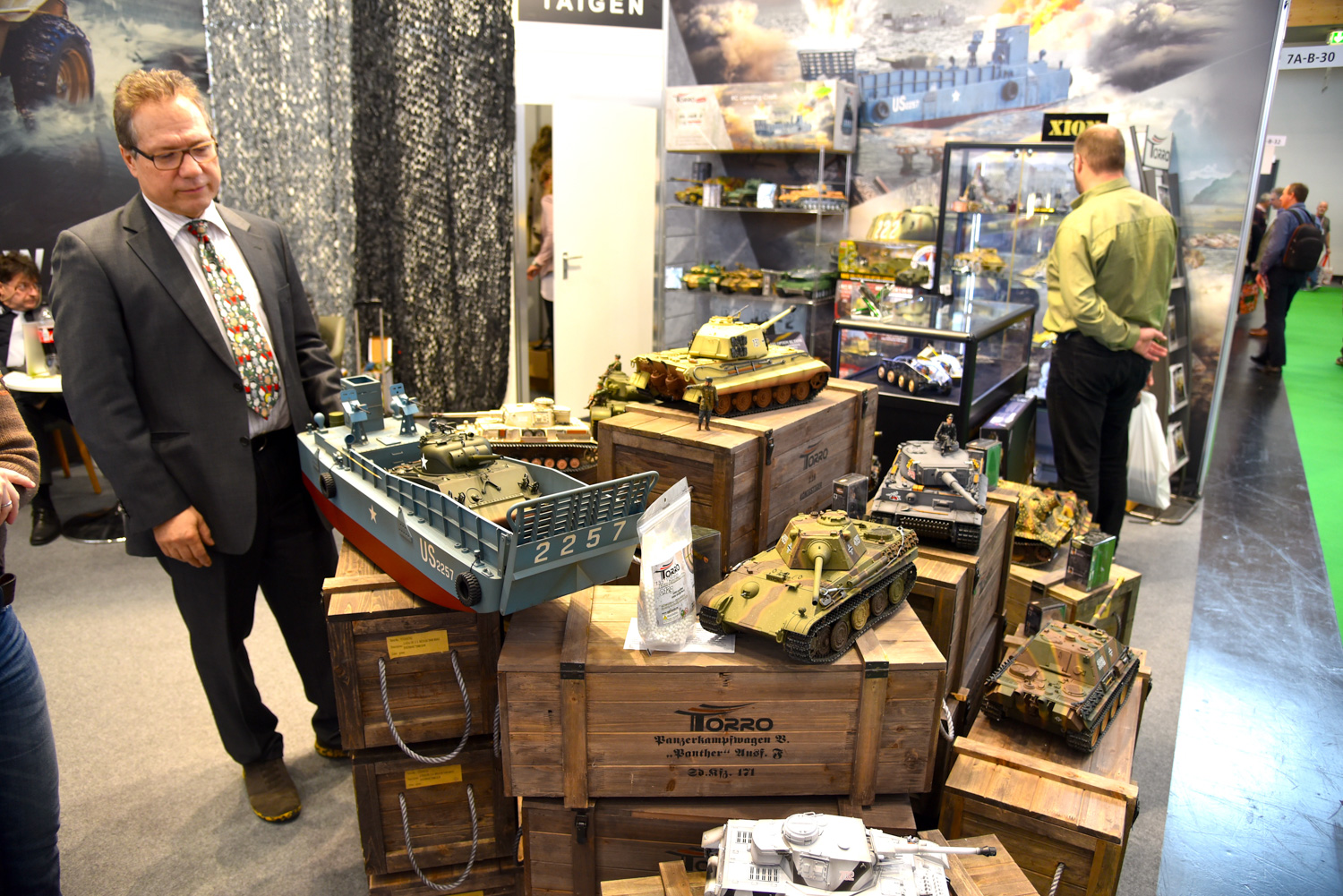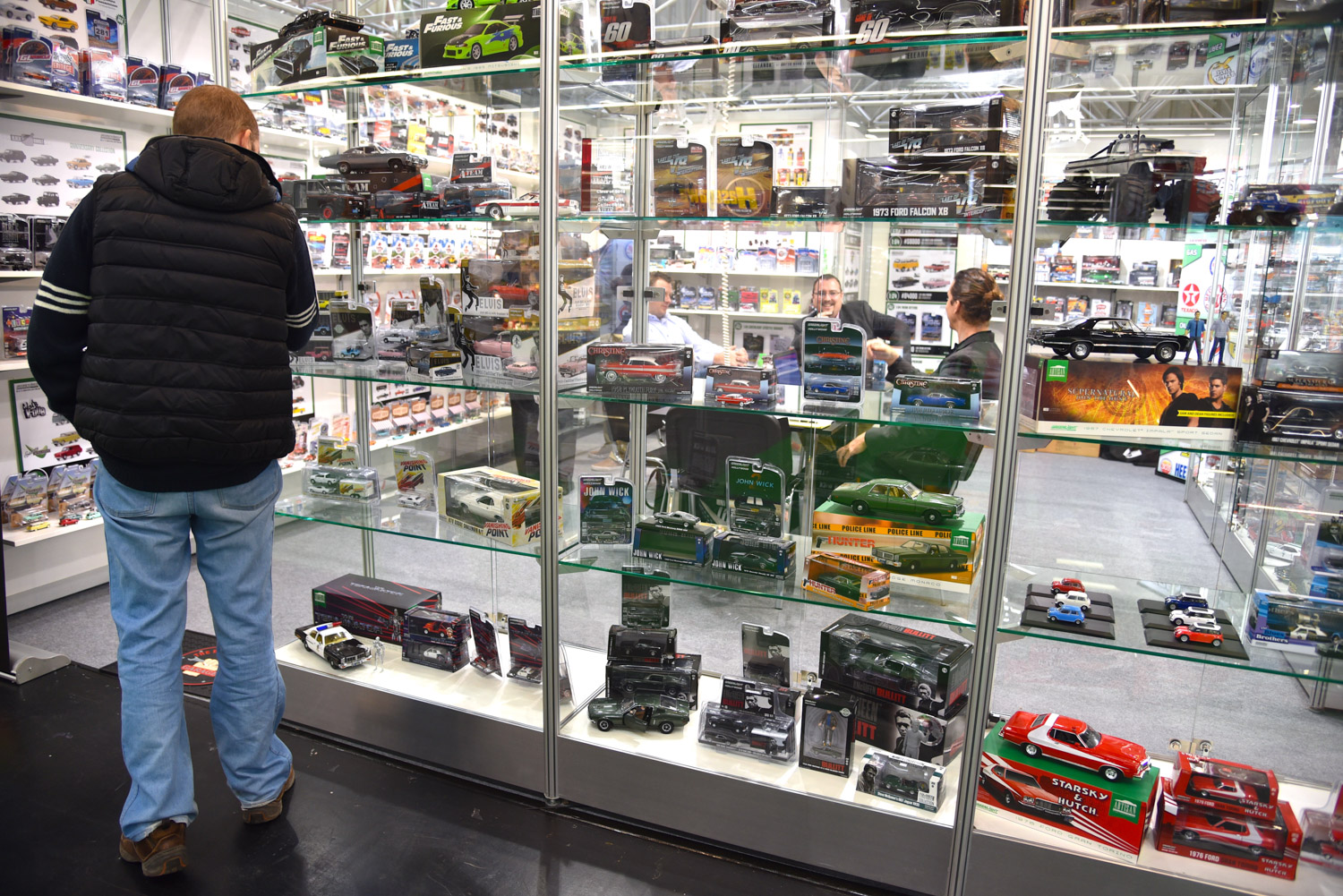 Germany's southern city of Nuremberg has long been the traditional home to the country's toy industry, due to its proximity to tin producers. In 1910, according to a signboard in the city's fabulous toy museum, more than 100 factories churned out tin playthings and clockwork mechanisms. Following World War II, Nuremberg, desperate to improve its image and reputation, snatched an annual toy show from its former home in Leipzig, then in communist hands, and launched the Spielwarenmesse (literally the "play-wares show") in 1950.
The New York Toy Fair likes to call itself "THE can't-miss event," but everyone we talked to called Nuremberg Spielwarenmesse the premier expo. "If you want to be a major player, you need to be here," said Alex Kotlyar, co-CEO of Esval Group, a New Jersey company that designs and sells 1:43 scale model cars. Although primarily a trade show for pros, the last two days of the weeklong event are open to the public – and that might be just enough time to see it all.
As long as you're there, you really ought to take a leisurely drive west to Paris, spending a couple of days to experience regional highlights. Maybe take a four-hour soak and steam in the nude spas of Baden-Baden. You'll definitely want to check out the former Schlumpf Collection of Bugattis (now part of the Cité de l'Automobile museum in Mulhouse, France). And be sure to visit Verdun, the site of the longest, costliest battle of World War I.
Once you arrive in Paris, head straight for Retromobile, which opens on the first Wednesday in February. You'll find it at the Paris Expo Porte de Versailles center, just a short metro ride from the Louvre. Although the Techno-Classica Essen held each April is bigger, Retromobile remains the preeminent show, featuring a smorgasbord of pur-sang road and racing cars that fills three giant halls. In addition to classic cars and motorcycles you'll find vendors hawking everything from spare parts to automotive art.
Every show has a theme, and this year's show celebrated Citroen's 100th anniversary with a suitably bizarre lineup of production and prototype cars from one of the weirdest of France's automakers. The show also marked the 60th anniversary of the Mini with a fleet of the lilliputian cars that included Monte Carlo rally racers. No less delightful was the flock of ultra-rare Lancia Stratos sports cars or the truly massive Berliet truck that dwarfed the U.S. Sherman and German Panzer tanks on-hand to mark the upcoming 75th anniversary of the D-Day invasion.
We recommend going on opening day, when the crowds tend to be smallest. Save the rest of the week for taking in some of Europe's history, culture, and food—or playing with the toys you picked up at Spielwarenmesse.