Here's how a Bugatti Veyron should sound
Not too many owners drive their Bugatti Veyrons regularly, let alone tune them. Sure, companies like Mansory will be more than happy to repanel your W-16 hypercar for the right price, and perhaps would do a mild ECU recalibration on the side. However, no design package will make a Veyron less of a hassle to keep on the road, starting with the issue of those unique Michelin PAX tires. And the more miles, the more service.
When Bugatti was making sure the immense heat generated by its quad-turbo W-16 engine wouldn't turn the car into a fireball, it also had to consider global emission and noise regulations, as well as its target figures for comfort and refinement. All that lead to an exhaust system consisting of six catalytic converters and a muffler with four short exhaust pipes that, despite being made of titanium, still weighs 42 pounds. This unit also happens to tone down the engine quite a bit.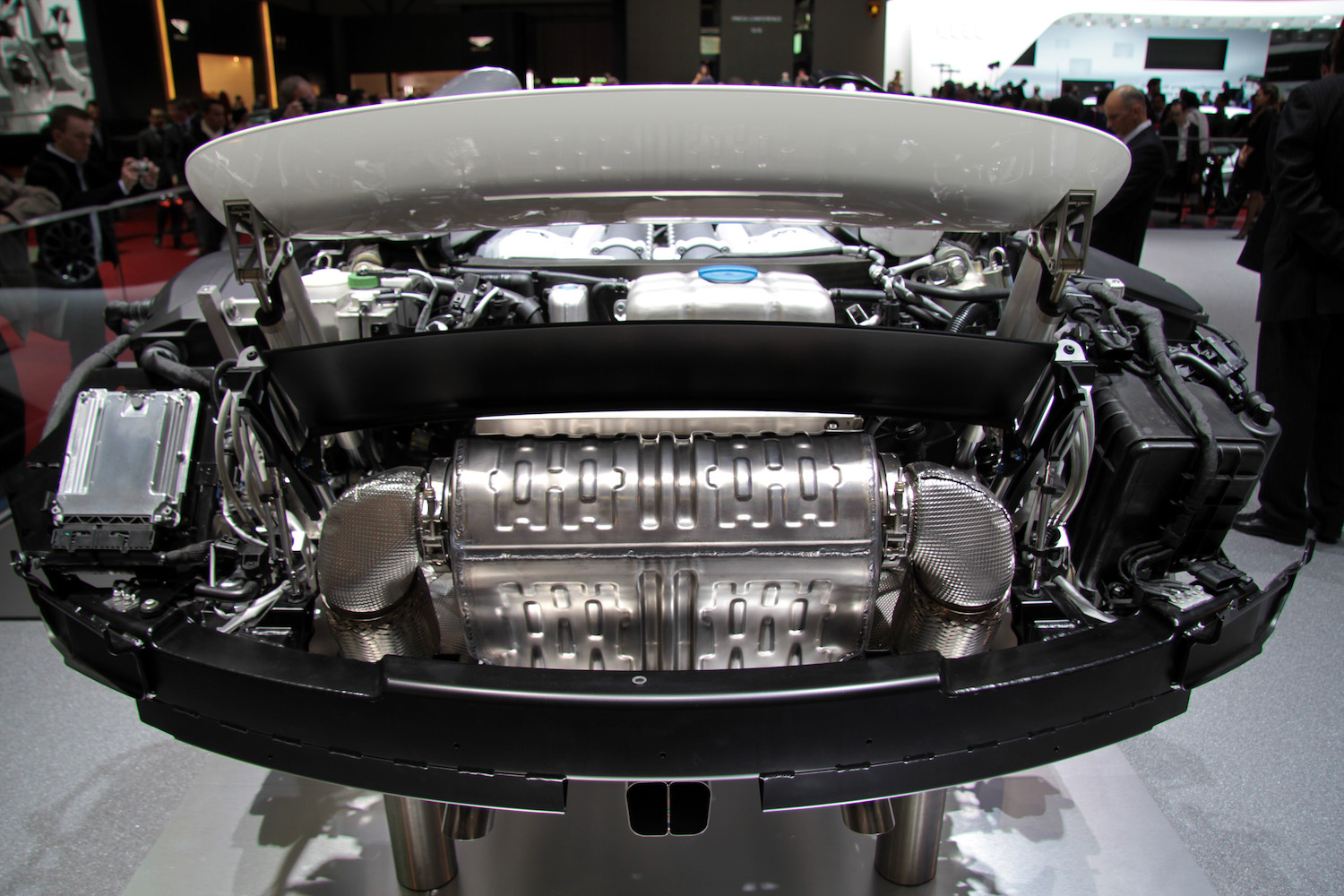 Las Vegas-based supercar rental company Royalty Exotic Cars' Houston Crosta is on his second Veyron now, and having spent enough time behind the wheel, realized that Bugatti's finest is a rather quiet machine for a 987-hp W-16. One possible solution came from exhaust specialist RYFT, who built a prototype Veyron system also made of titanium but weighing nine pounds (while still retaining the catalytic converters).
Large-displacement, forced-induction engines can gain a lot of power from free-flow exhausts, and the Veyron's W-16 is no exception. While sounding like all modern Bugattis should, Mr. Crosta is claiming ten—or possibly fifteen—percent more horsepower under his right foot. We'll know for sure once they dyno it, but for a prototype, this looks (and sounds) very promising: