Bugatti launches heritage certification for vintage models, dubbed "La Maison Pur Sang"
Bugatti is investing in its heritage by launching a program named La Maison Pur Sang, in order to help owners of classic Bugatti models decode their car's history. It's the first step in an unprecedented effort to shed light on each vintage car while helping collectors discern even the most accurate replicas apart from the real thing.
The idea of a certification process isn't new to Molsheim, but CEO Stephan Winkelmann shifted the project into high gear after he took the top job at Bugatti in 2018. He put brand expert Luigi Galli in charge.
"Many owners don't know anything about their car's past except for stories," Galli told me at Paris Rétromobile 2020. His job is to verify the numerous rumors, urban legends, and tall tales hovering around each classic Bugatti.
Certifying the authenticity of a vintage Bugatti model is a Herculean task. While early models are prized and highly valued in 2020, they weren't always cherished by collectors in this way. Many were raced, wrecked, rebuilt, raced again, rolled, and restored (or stored) during the 1950s and the 1960s, so figuring out where to draw the line is tricky, according to Galli. He told me Bugatti decided it's fair to classify a car as authentic even if it's not fitted with its original engine, or if it received a new body decades ago, as long as the changes were made using the correct parts; these modifications are considered part of the car's history. In other words, don't bank on receiving a certificate of authenticity in the mail if you drop a twin-turbocharged EcoBoost V-6 in a Type 35 to make a Hot Wheels-esque Franco-American hot rod.
Galli explained that his team will dive into Bugatti's archives to find as much information about a given car as possible, and it will work with external partners when needed. The aim is to uncover information like different registration numbers, notable owners, period photos, plus any and all modifications made. This is fascinating work because no two vintage Bugatti models are 100-percent alike, and the ones still around in 2020 undoubtedly have intriguing tales to tell. When it completes the research phase, Bugatti will compile all findings (including documents and photos) into a gorgeous book made specifically for each customer.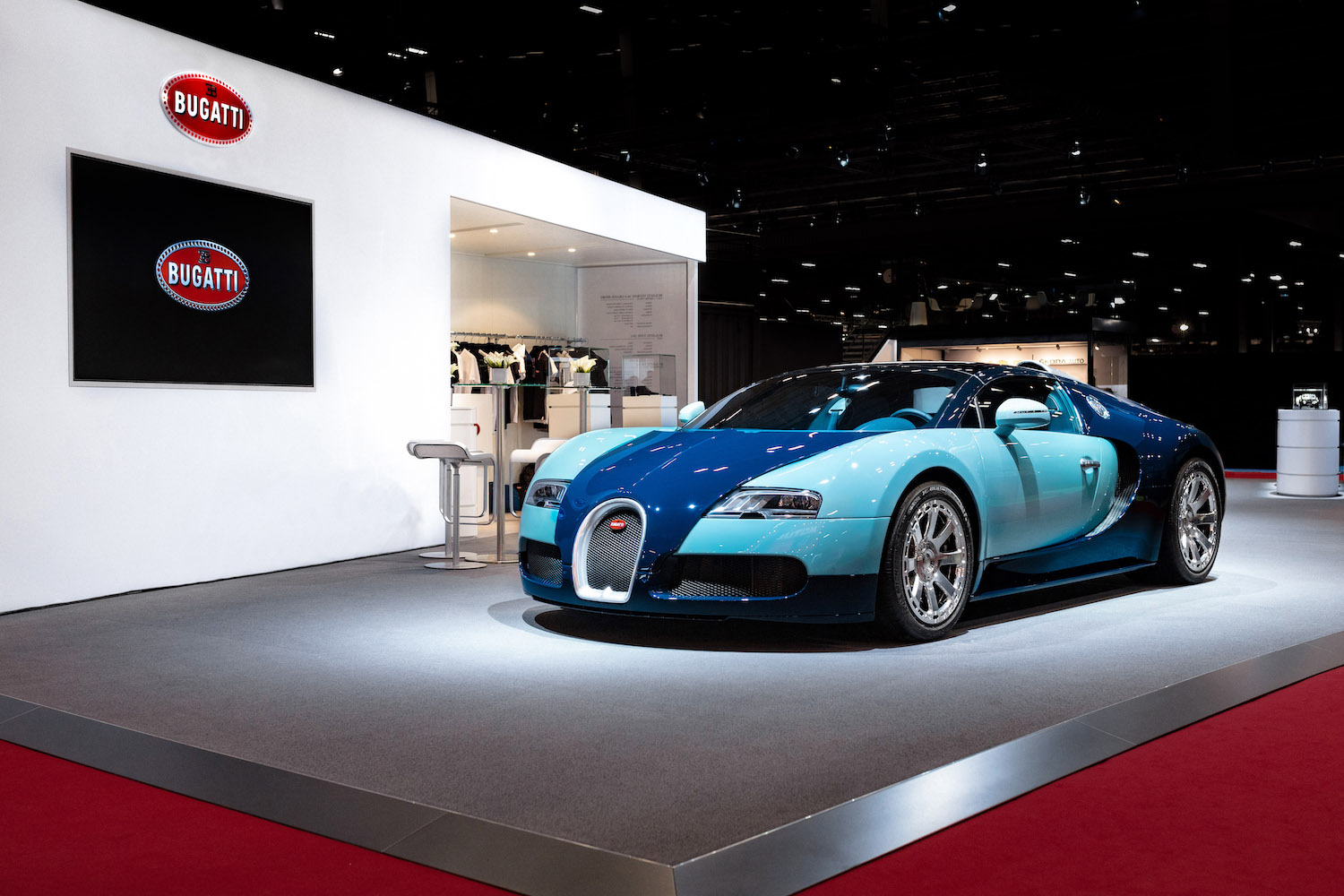 "Here's a book about my car" is a hell of a conversation starter, but it's also a way to increase a vehicle's value by proving its provenance. It's not too far-fetched to speculate that, in the coming years, cars certified by Bugatti as being authentic and sold with a matching book will become more valuable.
The certification program is open to any and all Bugatti that's at least 20 years old, so the EB110 manufactured in Campogalliano, Italy, is fair game. The Veyron isn't yet, but the Bugatti isn't forgetting about the first model it released under Volkswagen Group ownership. Owners can ask Bugatti to verify whether their car is original, though Galli explained the emphasis is more on figuring out if it's been modified than working out what it's been through. This work will become increasingly important as enthusiasts start embracing the Veyron not just as a masterpiece of technology, but also as an investment.
Bugatti didn't develop the Veyron with racing in mind, so trackside modifications are less of a concern. The biggest problem is tuning; the number of aftermarket companies seeking to put their name on the world's most prestigious cars grows annually. Some examples merely get carbon-fiber add-ons, while others fall victim to (or are treated to, depending on your perspective) permanent modifications.
"We would never certify a Mansory," Galli clarified in reference to one of the bigger names in the tuning world. Here again, visual changes aren't necessarily frowned upon as long as they're made in-house, and in a way that respects tradition. Owners can notably get a Veyron reconfigured and recertified by Bugatti, meaning they can ship it to the company's headquarters and get it repainted, for example.
Looking ahead, the W16-powered hypercar will join the La Maison Pur Sang program as soon as it's old enough for eligibility. Bugatti didn't give me a precise timeline, but the 20-year window suggests owners of early Veyron models will be cleared to commission a one-of-a-kind history book in 2025. Time flies, huh?
Hagerty protects all kinds of collector cars, trucks, and modified vehicles. Let's talk about your special ride.
Get an insurance quote