Here's your definitive Nissan Skyline R32 GT-R buyer's guide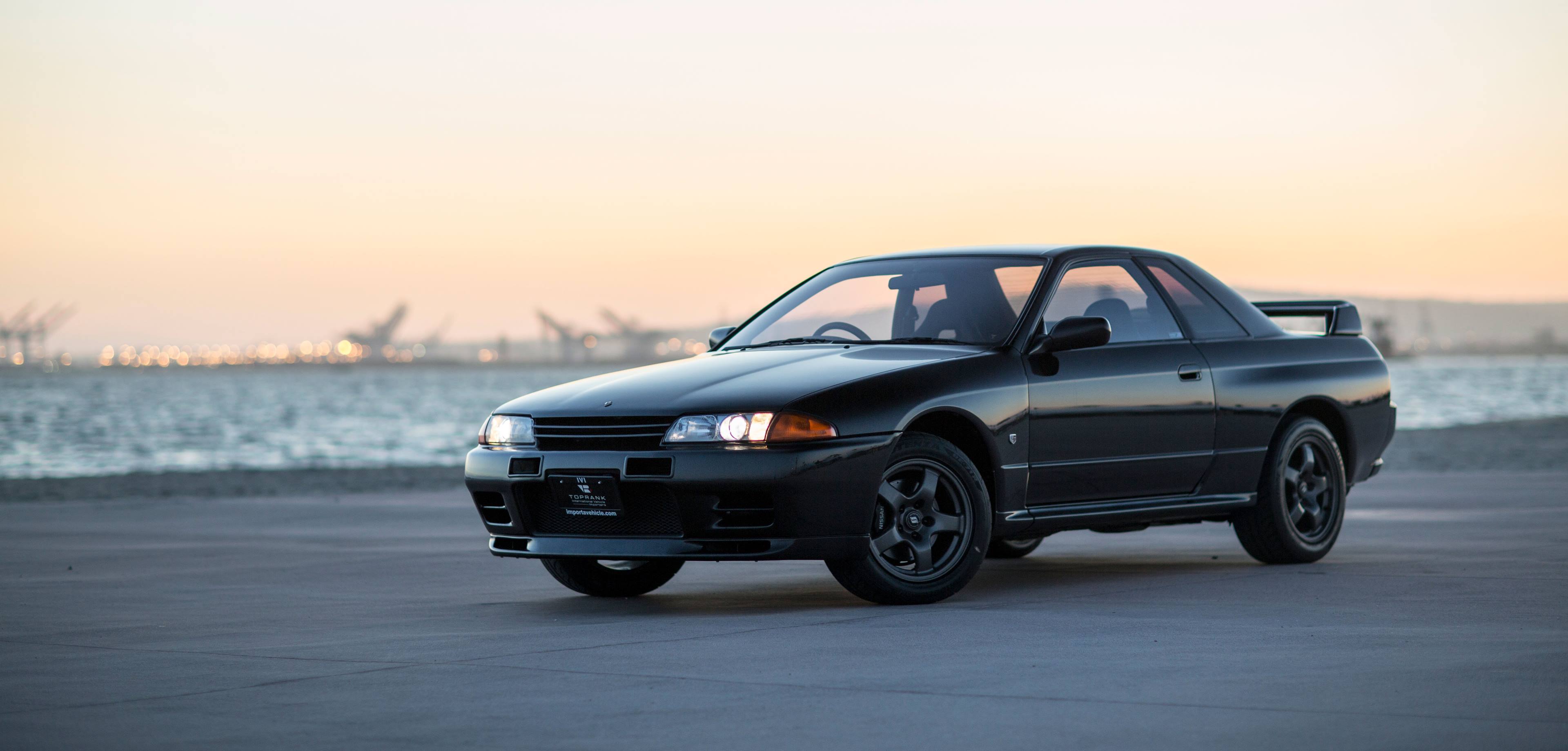 After many years on the forbidden fruit list, the Nissan Skyline R32 GT-R is fair game in America. No more registration nightmares. No more back door deals. No more federal agents seizing cars for the hungry jaws of the crusher. It is now legal to import and own Godzilla in the United States.
The Skyline R32 GT-R was built from 1989 to 1994, and under federal regulations, any car 25 years or older meets import requirements and is therefore exempt from critical National Traffic Highway Safety Administration regulations. The GT-R's arrival into properly aged territory means an explosion in the number of these cars on our shores. Demand, however, continues to outstrip supply as more and more 40-somethings are buying up these all-wheel-drive supercars, along with other Japanese dream cars from their youth.
A few years ago, the best Nissan Skyline R32 GT-R in America would have cost you about $30,000. Most were selling between $20,000 and $25,000. Today, the best Nissan R32 in America costs north of $75,000. Exhibit A: A stock, low-mileage example sold at the Bonhams Quail Lodge Auction during Monterey Car Week in August 2017 for $86,900. They've even become common at large televised auctions like Barrett-Jackson. For the most current pricing, check out the Hagerty Valuation Tools.
But what should you look for when shopping for one? And what should you avoid? To find out, we interviewed two R32 owners and spent the day with Sean Morris, the director of Toprank International Vehicle Importers in Cypress, California, one of the nation's leading importers of GT-Rs and other Japanese performance cars. Morris has been involved in the import of GT-Rs since 1999 and has bought a couple of hundred into the United States. Today Toprank sells about 10 Skyline R32 GT-Rs a month and Morris is widely considered the country's foremost authority on the vehicles.
Scarcity is not an issue
These are not rare cars. Before switching production to the Skyline R33 in 1995, Nissan built 43,937 Skyline R32 GT-Rs, including 5003 in 1989, the first year of production. The chassis codes, or VIN numbers, are sequential and appear stamped into the center of the firewall above the engine and on a blue plate on the firewall on the driver's side. The first car in 1989 would have the number BNR32-000054 and the last car built would have chassis number BNR32-005083. If the code does not start with BNR, the car is not a GT-R; it is a lesser model with a possible engine swap.
Over the years Nissan offered many colors, but by far the most popular is Gun Grey Metallic (code KH2) which dominated the palette every year of production. Over half were built in that color. White (first offered in 1991 code 326) was the next most popular with about 22 percent of cars built. About 14 percent of the cars were black (code 732). Only about 6 percent of buyers chose red (AH3) and surprisingly only about 4 percent of cars sold were silver (code KG1) and about 3 percent were blue (code TH1). The rarest color is called Greyish Blue Pearl (code BL0) with only 141 produced. It wasn't popular when the cars were new, but today it is sought after because of its extremely low volume.
Four different flavors
All R32 Skyline GT-Rs are right-hand drive from the factory, and Nissan built them in four variations; Standard, Nismo and N1 (which were homologation specials for racing), Vspec, and Vspec II. Nissan only built 560 Nismos (500 for showroom, 60 for racing) in early 1990 and they are easily identified by an RA in their VIN. They were built in sequence, wearing BNR32-100000 to BNR32-100560. Their slight body mods include an additional rear spoiler, called the Nismo lip, on the decklid, rocker moldings, air intakes in the front bumper, no intercooler screen, and no rear window wiper. Also, no ABS. They also have Nismo turbos with metal instead of ceramic exhaust wheels, and a cast stainless exhaust manifold. The standard GT-R and the Nismo models wore wheels measuring 16×8 inches with 225/50-16 tires.
In the summer of 1991 Nissan built 118 copies of the GT-R N1 to homologate the car for Japan's N1 racing series. These are the rarest R32 GT-Rs and are identified by a ZN in their option codes, which appear on a blue plate located on the firewall of all Skylines on the driver's side. These cars did not come with standard air conditioning or ABS, although they could be optioned. Without the options they are 66 pounds lighter than a standard GT-R. They wore the Nismo aero modes, but the standard cars cross-drilled rotors were replaced by solid units. Nismos were only available in Gun Grey Metallic, while every N1 was painted white.
In late 1991 there were some running changes made to the standard GT-R. Door bars were added for safety (a 110-pound weight increase), the headlight projector was modified, and the oil pump drive was widened. Driver's airbag became optional and the cylinder block was modified to be lighter and stronger.
The better performing GT-R Vspec hit in early 1993 and ultimately Nissan built 1453 Vspecs and 64 N1 Vspecs. Vspec models have a B on their blue plate and got modified transmission synchronizers, Brembo calipers, 17×8-inch BBS wheels, and a modified clutch. Nissan also removed the cooling fins from the rear differential cover and fitted larger brake rotors (12.8 inches front and 11.8 inches rear).
In early 1994, the GT-R Vspec II, which are identified with an 8 on their blue plate, upped the tire size to 245/45-17. Only 1303 were built and 63 to N1 spec.
Unmodified cars gaining popularity
As the market matures for Skyline GT-R's more buyers are looking for stock and unmolested cars. This includes a friend of ours that recently purchased a 1990 GT-R Nismo from Toprank. "My car has just a couple of modifications which I am now in the process of reversing," he tells us. "It came with solid replacement brake rotors, which I've just replaced with correct cross-drilled units. The boost restrictor was also removed by the original owner, but I have recently found one through a Facebook group."
"Almost everything aftermarket exists for these cars," Morris tells us. "And most cars have been modified with aftermarket exhaust (no catalytic converter), wheels, tires, and suspensions. But the unmodified cars are now bringing the most money."
Another R32 GT-R enthusiast is James Chen, the owner of Axis Sport Tuning and Axis Wheels in La Habra, California. Chen now owns his second R32, a one-owner example with just 15,000 miles on it. "It was owned by a little old engineer in Tokyo and driven just 500 miles a year. Everything is stock, no paintwork and the interior is like new," he says with pride.
"I wanted a car as stock as possible," says Chen who owns a fleet of cars including a powder-white Lamborghini Countach and a Ford Raptor. "I prefer a car that has not been molested. I can always add aftermarket parts at my discretion."
Scour for rust
These are 25-30 year old cars, and it snows regularly in Japan. Most of these cars were driven year-round and rust is common. Morris says some cars have some factory undercoating, but there's a lot of holes in the chassis so water and debris still get in and rust the panels from the inside. Also, the cars are often jacked up by their pinch welds under the rockers. When that seam gets bent it will start to rust (also goes for the frame rails).
Rust is also common on the quarter panels in front of and behind the rear wheels, as well as at the top of the rear wheel wells. Look for bubbling in the paint. The front fenders are aluminum and may corrode around the steel bolts.
Another common corrosion area is at the base of the C-Pillar on the quarter panel. The weather stripping around the rear glass gets old and shrinks. Water gets in and pools at the base of the pillar. All-new weather stripping for the side and rear glass is about $1200 so few owners make the investment, and beat side glass rubber will scratch the window.
Also check the floors under the carpet of course and the trunk under the spare tire. Morris says that if the taillights have been removed maybe during a repaint or repair and haven't been resealed correctly water gets in. If the car is not wearing its factory hood ornament it may also be a sign of a repaint. Original paint cars have a small strip of orange peel at the bottom of the quarter panels. And the engine bay should be silver on silver cars, red on red cars, white on white cars, grey if the car is painted Bluish Grey Pearl, and black otherwise.
Another tip from Morris: The seals around the rear side glass and the glass are one piece and cost about $400 to replace on each side. Also check for dents and waves in the aluminum fenders, which are thin, and the aluminum hood which can dent easily if pressed down on.
A common modification is to install the two scoops in the front bumper from the Nismo model and to remove the screen from in front of the intercooler, as a feature of the Nismo cars, as is a small front spoiler on the leading edge of the hood.
And finally, make sure the car has the blue plate on the firewall which is held on by two plastic rivets. It's easily removed.
Interior can be rough
Garages are rare in Japan. Most cars are stored outside and sunlight is not kind to an R32 Skyline's interior. Look for a bubble or waves on the passenger side and shrinking and pulling around the vents at the base of the windshield. A good used dashboard can cost about $500.
These cars should have a 180-kph speedometer from the factory, but there are swapped out often for a Nismo or aftermarket speedo that read 260 kph, 300 kph or 320 kph, and the original odometer goes with it. If the car has had this modification it's nearly impossible to verify its mileage unless it has complete records and other paperwork.
Seats are getting very expensive, costing about $600 each for pristine examples because they are so uncommon. The seat bolsters wear down from the driver and passenger getting in and out and the grey cloth upholstery fades from the sun, turning blue. Same with the rear seats, which can fade at a different rate. Also open seams are common.
The grey carpets wear well, but check for holes in the front and rear footwells which would indicate that the car had a roll cage a one time. Installing the wrong factory steering wheel or an aftermarket wheel will cause the HICAS rear steering system to stop working so the best cars are still equipped with their original steering wheels which is a leather wrapped three spoke design. Most of these cars did not have airbags.
As on any used car, check the wear items like the pedals, shift knob and parking brake handle for wear. Does is seem in line with the car's claimed mileage? Also, early cars (built before August 1991) have a smooth center stack surround trim while later cars have grain. The trim around the dash is always smooth. Most cars also have aftermarket sound systems. The factory units cost between $300-$500 but they don't work well in the United States.
The smell of cigarettes is also common, as smoking was extremely popular in Japan when these cars were new.
Under the hood
Every R32 Skyline GT-R was powered by a very sophisticated 2.6-liter inline-six cylinder engine called the RB26DETT. It was rated 276 hp (the most allowed by a Japanese manufacturer at the time) but has always been rumored to make more. The horsepower peak is at 6800 rpm and the engine's 266 lb-ft of torque occurs at 4400 rpm. Morris says his Nismo, which should be the lightest of the GT-Rs, weighs 3300 lbs with close to a full tank of fuel.
This engine was never sold in the United States and is unique for its dual mass airflow sensors, parallel twin-turbos (each one feeds three cylinders) and six throttle bodies. These engines also feature an iron block, an aluminum cylinder head, oil cooled pistons, coil on plug ignition and an 8000 rpm redline. Crazy stuff in 1989. The compression ratio is only 8.5:1.
The cam covers should be black as should the stock intake collector. Cars with a Z-code are cold weather optioned cars and should have a larger battery and heated mirrors. Look around, how stock is it? Is the stock air box there? Is the factory battery sleeve in place? Are the hose clamps from the factory or Pep Boys? It's a solid lifter motor so you should hear the valvetrain and it should idle at 1,000 rpm. If it smokes there may be a problem.
There should be 10 psi of oil pressure per 1000 rpm as a rule of thumb (the oil pressure gauge is in Bar). Make sure the oil pressure rises with the rpm. If it does not it could just be a bad sender. Nissan used the same oil pressure sender in the 300ZX twin-turbos and they are notoriously bad. But it also may be the more serious problem of a leaking oil pump backing plate. These engines drive the oil pump off the front of the crank and this is common issue that affects both early and late crankshaft design cars (before and after August 1991).
Another known problem is broken ceramic turbo blades, which are light, but brittle. If a previous owner has run too much boost (0.7 bar or 9-10 psi is stock) or has too often ridden the rev limiter the turbo wheel will break and then you have a naturally-aspirated GT-R.
The RB26 is an interference engine and the timing belt needs to be replaced every 100,000 kilometers (62,000 or so miles). "And while you're in there you should do the water pump, idler and tensioner pulley," says Morris. "If you don't replace them all you will regret it. I learned that the hard way."
Transmission, AWD and HICAS
The R32's five-speed manual is basically the same unit used in the 300ZX Turbo, but the Skyline's all-wheel drive beats on them and a broken third gear is common. Otherwise the drivetrain is generally stout according Morris. The stock clutch is hydraulic and a single plate unit, but Morris recommends going to a twin plate if you're going to radically increase the power.
If the transfer case is not working and sending power to the front tires, the rear tires will spin above 5000 rpm in first gear. So get on it during your test drive. If it's not working, the complex mechanical transfer case may have an electronics issue, a mechanical problem, or a hydraulics failure. Then again, it may just be a bad or missing fuse. Morris walks over to a car in his inventory opens the hood and pulls a 30-amp fuse from the panel near the right headlight. "Bang, it's rear drive," he says with a smile.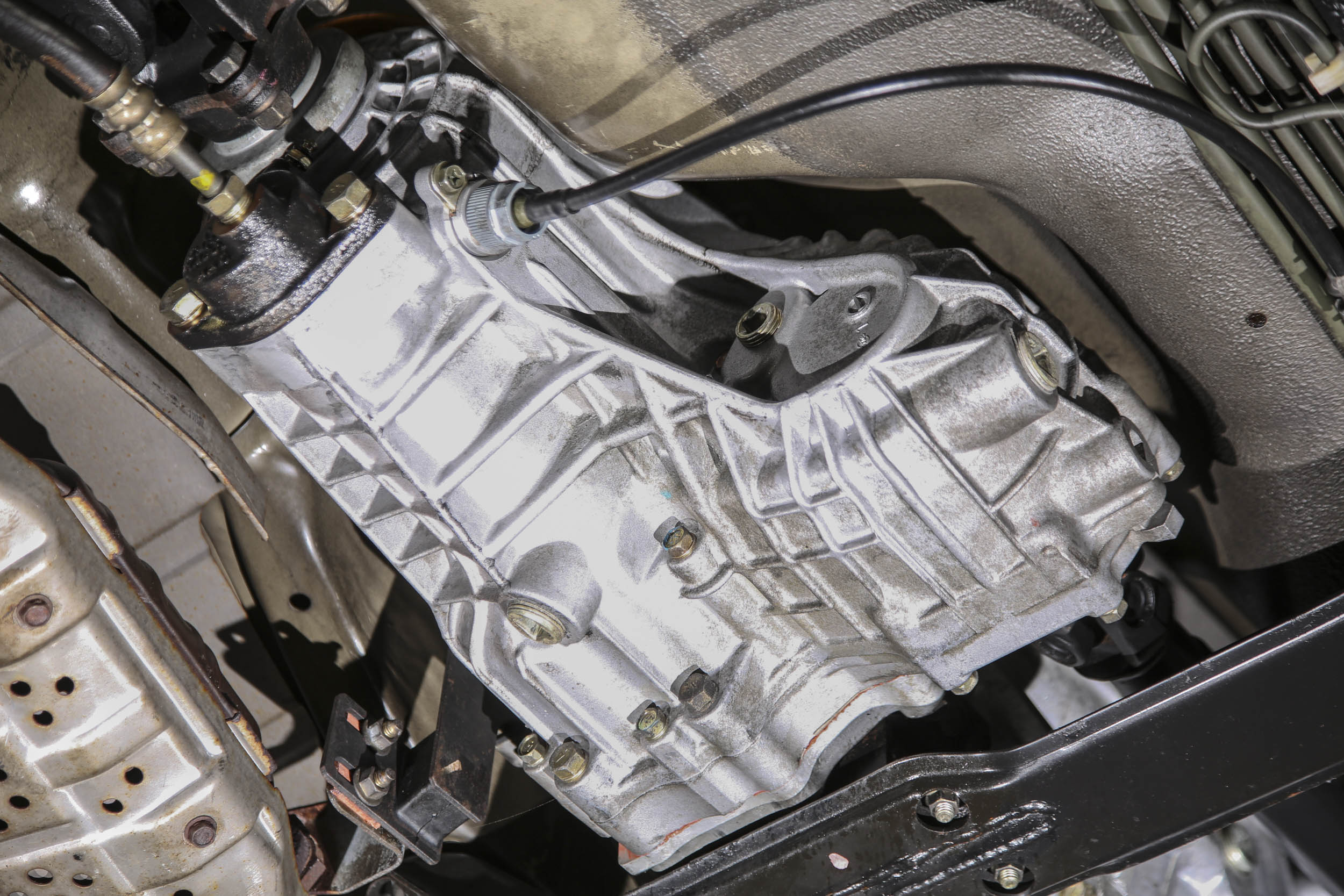 Also similar to the 300ZX is the Skyline's Super HICAS hydraulic rear steering system. It's commonly locked out because drivers don't like the way it feels or it has failed and they don't want to pay for its repair. There are many way to lock it out according to Morris and it's very difficult to learn if it is functioning during a test drive. Most importantly check to see if the parts are there, including the rack by the rear differential, hydraulic lines and its brain under the engine's intake collector on the driver's side.
Registration
In 48 states you should be able to register a Nissan Skyline R32 GT-R as easily as a new 370Z, but Hawaii can be more difficult because of state safety regulations. California residents will have to pay $10,000 for the car to the taken to a lab, emissions tested, and fixed to pass the testing with larger catalytic converters and other modifications.
Toprank sends its cars to G&K Auto Conversion in Santa Ana, California, which is the only lab to have both California and direct import certification. But this is a one-time deal. Once the car is fitted with the sticker that says it is California compliant it is deemed so forever. However, it will still need to pass smog every two years like every other 1976 and newer car registered in the state.
Happy hunting!