5 great alternatives to high-priced muscle cars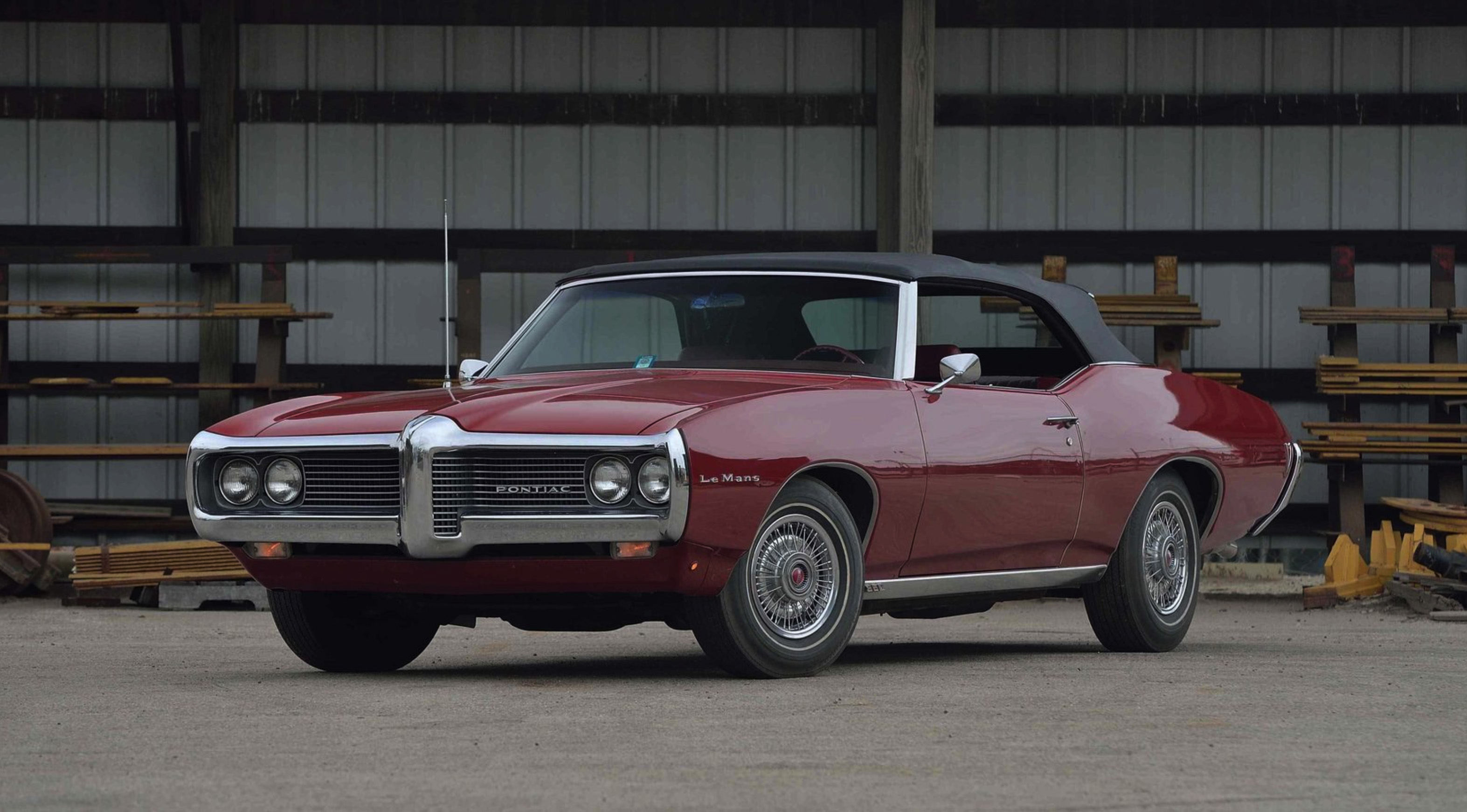 Several years ago, a men's magazine had a popular feature that suggested healthier substitutes to your favorite food cravings. As enthusiasts, it is not unusual for us to crave a certain vehicle, only to find ourselves a few pennies short for that special car. Rather than spend your time hoping something will fall into your lap, you could be having clutch-popping fun driving one of these muscle car alternatives that offer at least 95 percent of the experience for half the price.
Big Money: 1968–69 Pontiac GTO
Smart Money: 1968–72 Pontiac LeMans 350 H.O.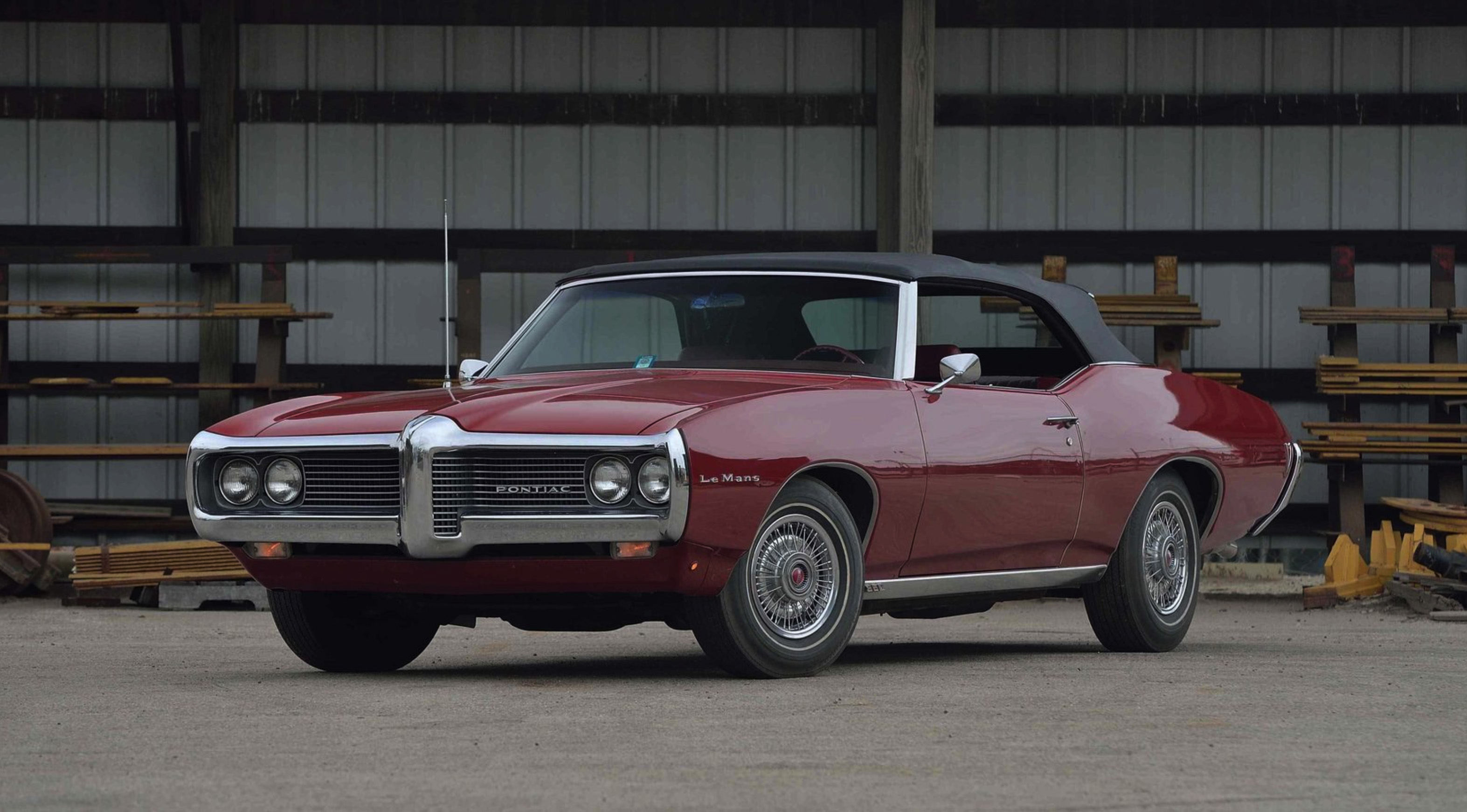 When the redesigned 1968 Pontiac GTO was introduced, no other performance car had its combination of style, performance, and image. But what many don't know is that the GTO had a small-bore kid brother with the 350 HO, an engine available for Tempest, Tempest Custom (renamed Custom S for 1969), and LeMans models. With 320 horses for 1968 and an additional 10 for '69, this 350 four-barrel was quite competitive with similar engines but got lost in the shuffle thanks to zero image and it being a 400-cubic-inch world. As such, 350 H.O. A-bodies are much rarer than GTOs: according to the GM Heritage Center, 5801 were built for 1968 and 4238 for '69. The LeMans came with buckets or notchback bench standard, so it feels most like a GTO, but a Tempest would be the choice to beat up on bigger machinery.
Hagerty's average value for a 1968–69 GTO four-barrel is $23,600–$27,700, with the 350 H.O. LeMans substantially more affordable.
Big Money: 1968–70 Plymouth Road Runner
Smart Money: 1968–70 Plymouth Belvedere
Even though the Plymouth Road Runner was devised as a performance bargain, capable of ETs under 15 seconds for under $3000, that doesn't mean they're cheap in today's marketplace. Plymouth built more than 150,000 Road Runners through the 1970 model year so they're easy to find, but with Mopar Fever being contagious, it's tough finding a bargain. Instead, why not hunt down an equivalent 383 Belvedere (or, for a few more creature comforts, a Satellite or Sport Satellite) with the 330-hp 383? Not only is it rarer than a Hemi Road Runner, but also here's a little secret: find a 1969–70 example with a four-speed and no AC and it will have the same 335-hp engine as the 'Runner. Hagerty's average value for a 1968–70 Road Runner coupe is $28,200–$32,400, but a 383 Belvedere is a little more than half that.
Big Money: 1970 Ford Torino Cobra
Smart Money: 1970 Ford Falcon 351
The 1970 Torino Cobra is a strong runner, competing with the Road Runner but featuring a standard 360-hp 429 as its trump card. However, as the Cobra is the go-to midsize performance Ford muscle car, demand has priced it out of reach for many. Why not pick the mid-year Falcon (or, perhaps, a Fairlane 500 or Torino SportsRoof) with the 300-hp 351 Cleveland instead? It's no slouch, it responds nicely to mods, and it was available with the Shaker. According to Marti Auto Works, only 373 Falcon two-door coupes were built with the 351 four-barrel. Hagerty's average value for a 1970 Torino Cobra is $44,000, while an equivalent 351 Falcon should set you back way less than half that.
Big Money: 1967 Oldsmobile 4-4-2
Smart Money: 1967 Oldsmobile Cutlass Supreme 330
For 1967, the 4-4-2 was an option on the high-line Cutlass Supreme, so it tends to be trimmed nicely. The standard engine was a 350-hp 400 (with the 360-hp W30 optional), but if you look at the more pedestrian Cutlass Supreme, it had all the style with a tad less horsepower—320 from 330 cubic inches. In fact, that was more horsepower than the 1964 4-4-2 with the same engine. You get the same tough looks, the same Oldsmobile rumble and, if you end up finding a cheaper F85 or Cutlass with the same engine, an extra dash of rarity. Hagerty's average value for a 1967 4-4-2 coupe is $27,000, but a nice Cutlass Supreme should run you a lot less.
Big Money: 1970 Chevrolet SS 396,
Smart Money: 1970 Chevrolet Chevelle Malibu 400
The 1970 SS 396 is often overshadowed by the introduction of the SS 454, but because it's a Chevy, even the base 350-hp 396 is going to be rather expensive by default. Luckily for you, Chevrolet began offering big-blocks without the Super Sport package in 1970, so find an LS3 400 (actually 402-cu-in) with 330 hp and you'll have a high-compression Chevelle Q-ship (unless you find one with the D96 "skunk stripes," which were an option for any two-door). According to ChevelleStuff.net, 9338 were built, including about 1200 with a four-speed. Hagerty's average value for a 1970 SS 396 is $48,700, but a Chevelle Malibu 400 is much more pleasing to your pocketbook.