Wanna buy Ralph Gilles' SRT Demon?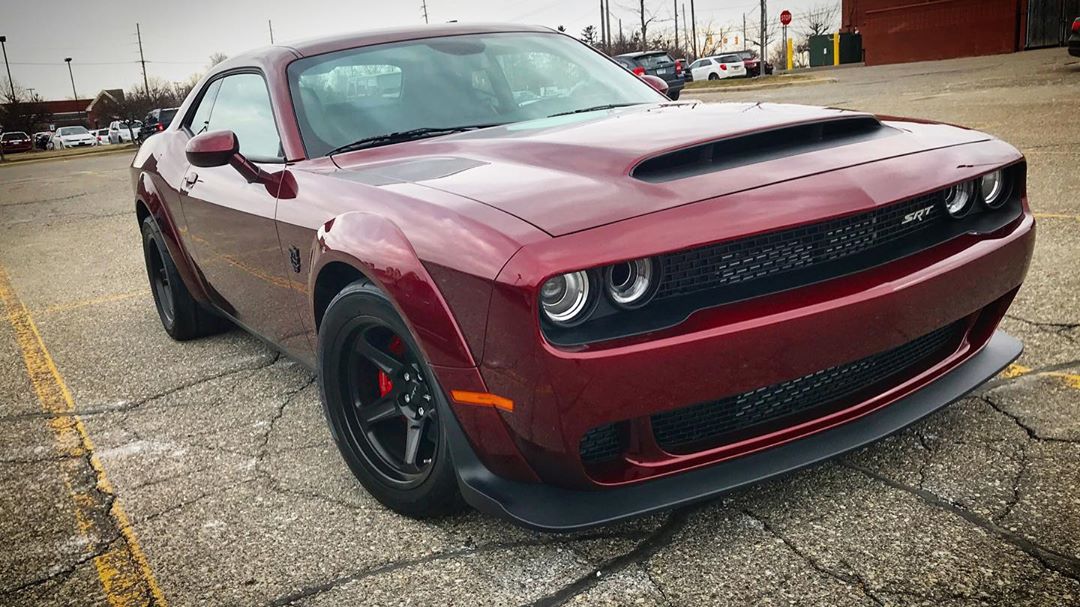 Ralph Gilles, FCA's head of design, has spent more than half of his life designing some of the best-selling and best-looking products the Ram and Dodge brands have put on the market. He's also a certified muscle car fan, so when Dodge announced to the public that it would only sell a limited number—3300—of its dragstrip-spec Challenger Demons, Gilles was already on the list. Rank has its privileges. Now, after nearly two years of ownership, Gilles announced on Instagram that he is selling his Demon with just over 1000 miles on the odometer.
The SRT Demon in question was the fourth Demon produced and has the "004" VIN to prove it.
Like all Challenger SRT Demons, it's powered by an 840-horsepower supercharged 6.2-liter Hemi V-8 with a specially-designed TorqueFlite eight-speed automatic. A factory first, Demon's eight-speed is equipped with a transbrake, allowing for aggressive launches at the strip that were made possible by being the first production car to leave the assembly line with drag radials. Another Demon first was the use of the car's air-conditioning system to chill the boosted intake charge to increase air density and therefore power.
SRT went the extra mile making the Demon a terror on the dragstrip and backed it up when SRT's own Jim Wilder clicked off a 9.65-second E.T. in the quarter-mile, making the Demon the quickest production car ever built.
Setting the SRT Demon apart visually from the rest of the Challenger lineup is a massive "air grabber" hood scoop. The Demon was also the first use of the "widebody" fender flares that are now optional on the Hellcat Challenger and Charger.
Gilles said he's never raced the Demon on the dragstrip, which is a shame, because his Octane Red Pearlcoat Demon was ordered up with all of the right options to make it quick on the strip. There are no fancy leather seats, no heavy sunroof, and no back seat, but Gilles did opt to pony up $1 for the optional cloth passenger seat. Way to splurge on sharing the Demon experience with a passenger, Ralph.
Demons came with a base MSRP of about $85,000, but their scarcity led to dealer markups and plenty were sold for more than $100,000. Gilles' low-mileage Demon is currently for sale at Detroit's Platinum Motorcars with a sticker price of $139,995.
Is now the time to pool your resources with your car buddies and become a legend at your local drag strip? That's up to you, but I know what I'm asking Santa for this Christmas.