eBay Find of the Week: This unrestored 1968 Mustang is both common and rare
Mustangs are among the most common collector cars. They've been popular icons for five decades; a lot were sold and many are still on the road. In 1968, a two-month autoworkers strike resulted in fewer Mustangs sold than in '67, but Ford still moved more than 317,000 of them. Of those, 249,447—nearly 80 percent—were hardtop coupes.
Therefore, we acknowledge that '68 Mustangs are common. On the other hand, 50-year-old examples with low miles, original paint, and unmodified interiors are not. This car marks the intersection of many desirable traits for a first generation Mustang. It has a 302-cubic-inch, 230-horsepower V-8, working air-conditioning, 45,000 original miles, its original paperwork and documented ownership history, original black California plates, and zero rust—since it has resided in southern California since new.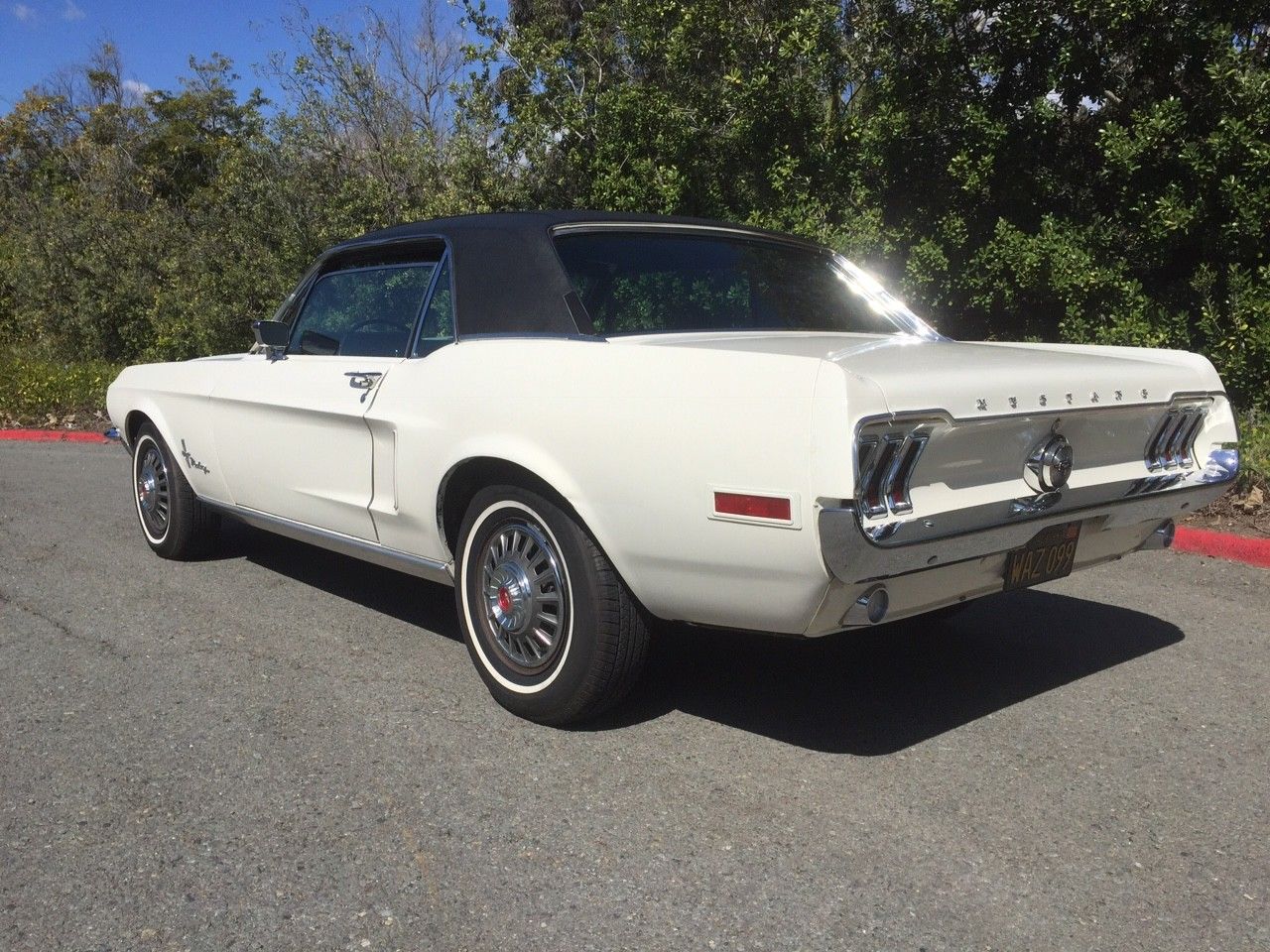 True, it's a coupe, which is the most common and least valuable. Vinyl roofs were considered cool at the time, and today it's hard to understand why. But that roof is said to be factory original. A bit of patina reinforces the car's originality and adds its own cool factor, and although that may not appeal to some, it's difficult to argue its authenticity. We sure would appreciate some additional interior photos, particularly of the dash, but a car in this condition is just so cool that we can forgive the oversight.
This Mustang carries a Buy-It-Now price of $24,900, a bit above Hagerty Valuation Tools' $22,700 average for one in #3 (Good) condition, but it's also below the car's #2 (Excellent) value of $31,100.
Is the car's originality worth the added value? Would you leave it as is or make a few cosmetic upgrades, like fixing the slight tear in the vinyl and that bit of paint rash? Go all in and turn it into a show piece? Maybe rent it out on DriveShare? It's up to you if you snap up this deal and make it yours.