eBay Find of the Week: 1996 Jaguar XJS Convertible
Our recent story about renting a vintage Jaguar through DriveShare has our minds set on Jags. Like the XJ6 sedan in that article, the XJ-S (in later years known as the XJS) had a long life—offered from 1975 through 1996. For many years, it was available only in coupe form, with those distinctive flying buttress C-pillars. Later models also came in convertible form, which seemed to dominate the model's sales as it aged, at least in the U.S.
Although these were always smooth and comfortable touring cars, they never quite seemed to get much respect as performance cars. Perhaps any model designed to replace the famed E-type was destined to suffer from the same also-ran status, but the XJ-S's maintenance and fuel-hungry V-12 probably didn't help matters much. Additionally, Jaguar's reputation for poor reliability in the 1970s and '80s meant that values for these models have been stagnant for many years.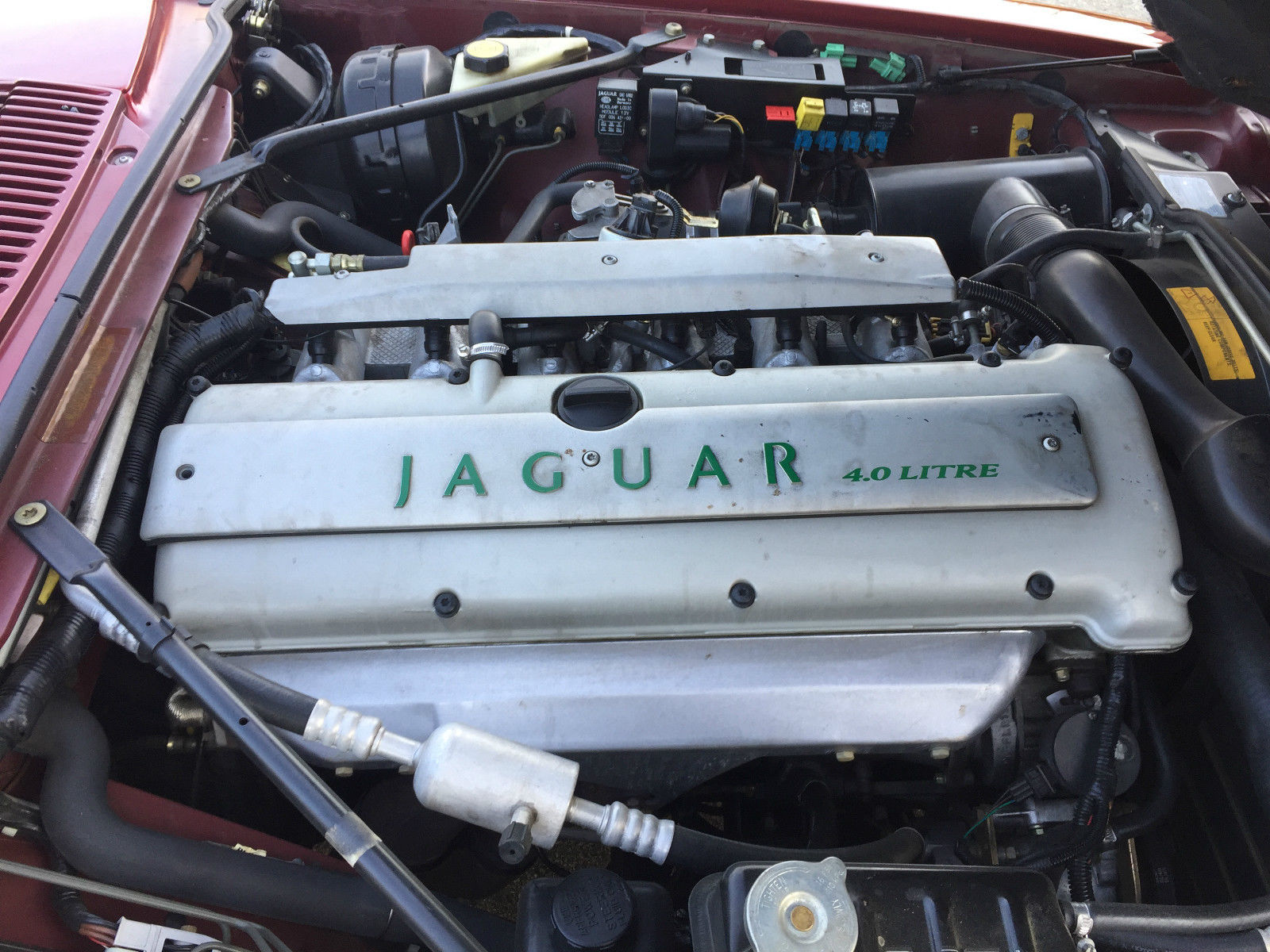 By the mid-1990s, Jaguar had slightly redesigned the car and de-hyphenated the name to just "XJS," while offering a six-cylinder option to U.S. buyers for the first time. Some prefer this engine to the V-12 for its simpler upkeep and slightly improved fuel economy. Like the famed Mercedes 107-chassis SLs (1972–89), the later models offer all of the look with more modern levels of comfort and performance.
This week's eBay find represents the final iteration of the XJS. This 1996 six-cylinder convertible seems to have been driven fairly few miles during its life in Southern California. The seller claims all of the accessories operate properly. Other than what appears to be some dirt and wear on the pale leather driver's seat leather, it's hard to find much fault with this crimson beauty. The wood on the shift knob and steering wheel doesn't match the walnut veneer on the dash, but annoyingly they were all built this way in later years, as neither of these parts even offered wood trim until the final two years of the model's run.
The $13,990 Buy-it-Now price seems to be market-correct these days, and if the car operates as well as the seller claims, it could be an appealing car for the budding Jaguar collector.