11 cars to watch at Bonham's Amelia Island auction
Bonham's Amelia Island auction typically brings numerous cars from the 1910s, '20s, and '30s, and this year looks to be no exception. Once more, large, elegant touring cars will vie for the limelight. But this year also showcases quite a bit of muscle in the way of European supercars, and some of the highest presale estimates belong to those of the more sporting variety. Ferrari again looks to take the crown for highest auction price, although many of these other cars (some of which are one-of-one) could drum up some considerable attention of their own.
Presale Estimate: $650,000–$750,000
One of just 255 356A models fitted with the DOHC flat-four Carrera engine, this beautiful coupe still looks great 20 years after its ground-up restoration. The rare combination of options found in the car, in addition to its numbers-matching status, make it an excellent example of sporting Porsches of the era and will be sure to bring a handsome price.
Presale Estimate: $1,800,000–$2,000,000
As the heir to McLaren's legendary F1, this carbon-fiber hybrid hypercar packs more than 900 hp and a 217-mph top speed, thanks to a twin-turbo 3.8-liter V-8 engine combined with an in-house electric motor. This pristine copy has only 355 miles on the odometer, so it might be the closest to owning a brand-new P1 since the original 150 or so available in the U.S. sold out.
Presale Estimate $1,100,000–$1,300,000
Porsche's 911 GT2 was the pinnacle of 993 street cars. It was the rear-wheel-drive homologation car that allowed Porsche to compete in Le Mans and other endurance races. This turbocharged, 430-hp missile is not too far off from those historic race cars, either. The GT2 sported bodywork that increased downforce along with aluminum hood and doors that reduced weight, giving it a better power-to-weight ratio than a 959 and tremendous track prowess, where the car is truly at home. The new owner will have to apply for Show or Display Status, as the car won't be eligible for street use in the U.S. until 2021.
1928 Minerva Model AK Town Car
Presale Estimate $750,000–$850,000
Minerva was the marque most closely associated with Knight-style sleeve valve engine, and this town car carries the prestigious, 6.0-liter inline-six sleeve valve engine that produces 70 hp. The aluminum, "Silentlyte" body is from Hibbard and Darrin, the very same Howard "Dutch" Darrin who would go on to design the Kaiser Darrin. After a 2012 restoration, this Model AK still looks amazing with a host of luxury touches, like engine turned panels and polished wood trim, that make it one of the finest examples of the lavish "Roaring Twenties" lifestyle.
Presale Estimate: $450,000–$550,000
This Aquamarine Blue 356A Speedster received a 3.5-year total restoration after being discovered in almost complete numbers-matching condition in 2013. The doors, front and rear decklids, and even the key were original, making it a rare example of the lightweight, entry-level Porsche that wasn't raced hard or involved in a fender bender of any sort. Built at the transition from T1 to T2 356A production, it does have the T2 transaxle numbered closely to the engine. The Speedster is offered with many accessories, including a period-correct hardtop, a certificate of authenticity, and documentation of the restoration.
1950 Delahaye 135M Cabriolet
Presale Estimate: $300,000–$400,000
With contemporary design cues from American manufacturers, this Delahaye 135M cabriolet features rare coachwork by Saoutchik of Paris that is striking in its elegance. A power folding convertible top and windows frame the cabin that manages to seat four despite its sporty silhouette dominated by the long hood that covers a 3.6-liter inline six-cylinder engine. Included with the sale is a copy of Saoutchik's original design drawings of the car.
Presale Estimate $2,400,000–$2,700,000
Last year's top sale at Amelia Island was a 1955 Ferrari 250 GT Europa at $2,227,500. This could be the car to top it. Built in 1973, the final year of the Ferrari 364 GTS/4 Daytona production, it is one of 123 Spider models. Its desirable color, amazing restoration, low miles (20,300), and well-charted history could combine to make it the hottest car at Amelia.
1933 Rolls-Royce Phantom II Continental
Presale Estimate $550,000–$650,000
The Phantom II Continental was Rolls-Royce's grand touring car. It was built for mainland Europe's roads and meant for the owner to drive rather than be driven in, as was the case with its longer-wheelbase variants. A unique provenance (it was commissioned and partially designed by Woolworth heiress Barbara Hutton for the exiled Prince Alexis Mdivani of Georgia) gives this car ties to literal and lunch-counter royalty.
1947 Delahaye 135MS Coupé
Presale Estimate $400,000–$500,000
While it may look a bit like a Jaguar, this coachbuilt, Pininfarina-bodied Delahaye actually predates Jaguar's styling by five years. The sculpted grille is Pininfarina's version of Delahaye's signature shape that most coachbuilders leave fully intact when creating a custom body. The car was restored prior to its showing at the Pebble Beach Concours d'Elegance in 2016.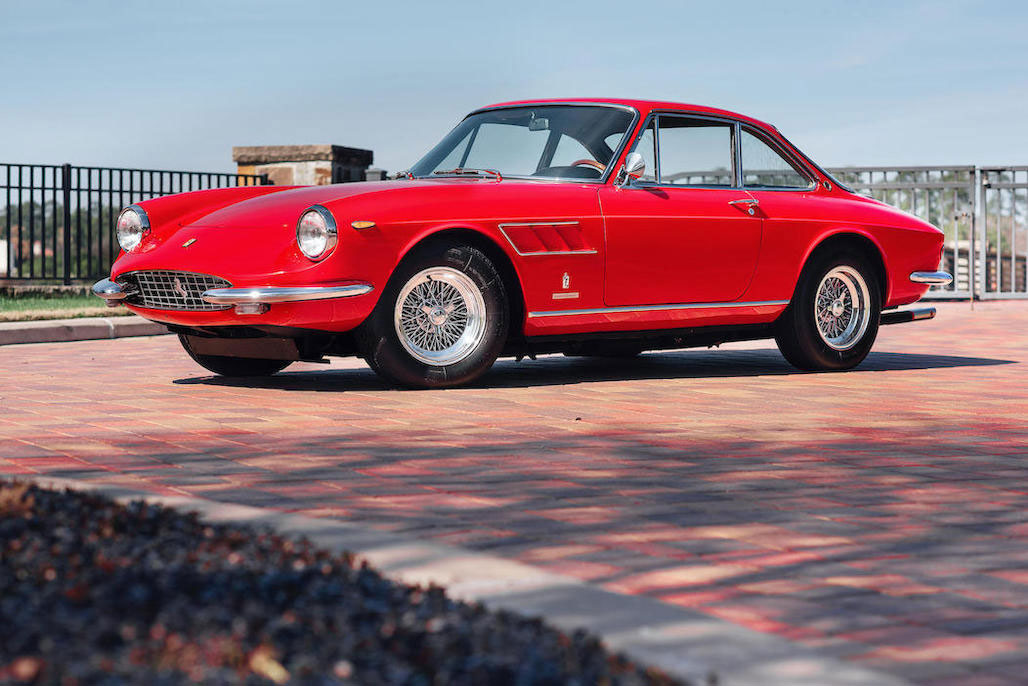 Presale Estimate $550,000–$750,000
A sterling example of Ferrari's grand touring coupes, this 330 is a late production model with the desirable upgrades that came as the last of the 600 or so 330s were built, including air conditioning. Originally sold in Sicily, this car was imported in 2015 when it underwent a thorough restoration to freshen its original V-12 engine that's topped with triple Weber carbs.
1936 Horch 853 Roadster
Presale Estimate: $700,000–$900,000
Because its original body was lost, perhaps as long ago as WWII, this straight-eight-powered Horch tourer was given a total restoration beginning in 2011 and completed in 2017. Restorers stripped the chassis to bare metal and patched damaged section, and the engine received a thorough overhaul with fresh seals and new pistons and bearings. During that time, it also benefited from a completely new body, as an homage to the Horch 853 Spezialroadster, painted in a dazzling silver to contrast the red leather interior.