6 rare cars we'll be drooling over at Goodwood Revival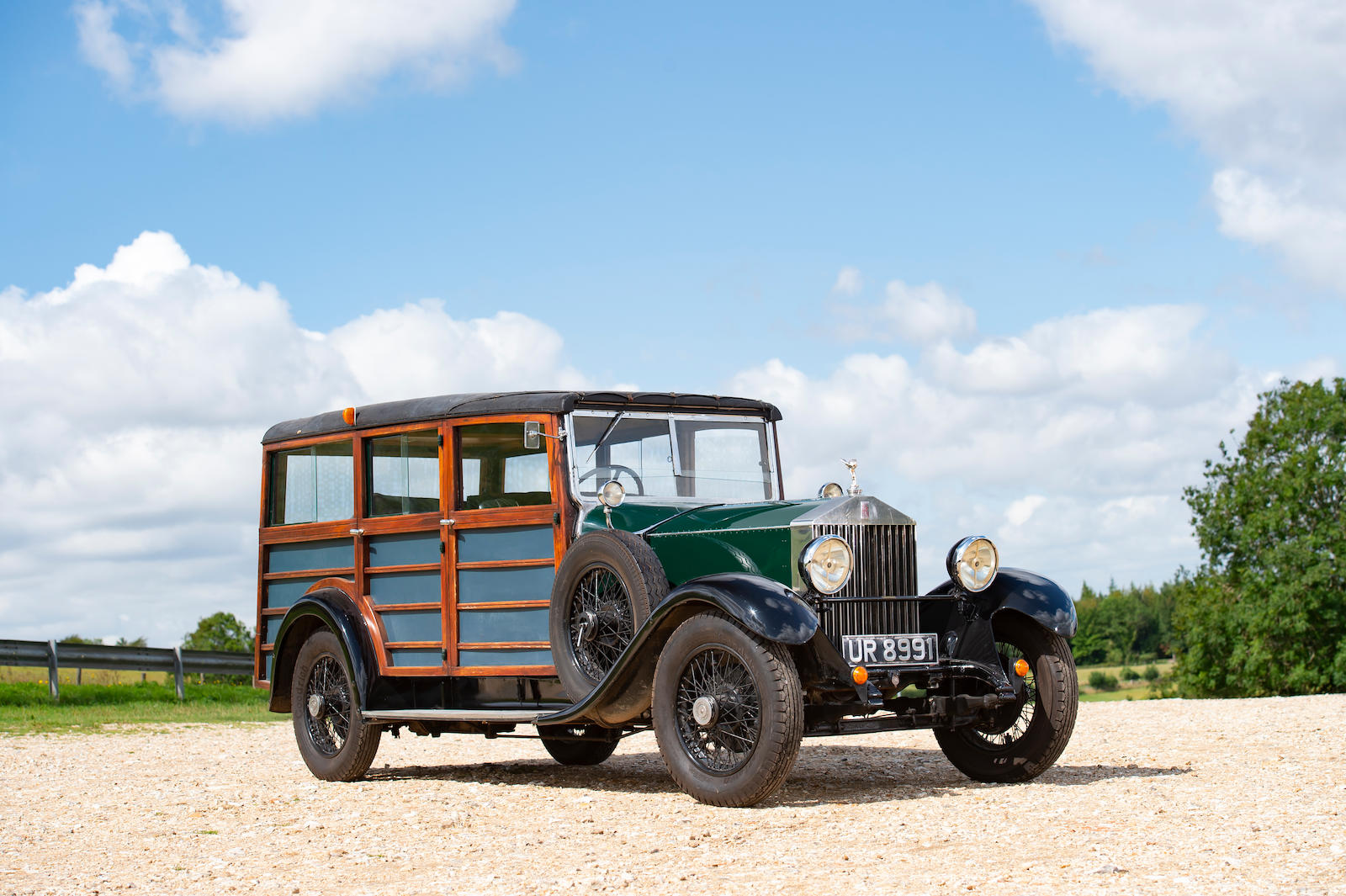 The Goodwood Revival is perhaps the greatest vintage racing event on the planet, with a carefully choreographed time travel effect that never fails to put a smile on everybody's face. And the best thing about the Bonhams auction that takes place at Revival? If you fancy getting even closer to the racing action next year, you can always pick up the perfect car for it on site. Not to mention a car that would still turn heads crossing Goodwood's infamously over the top spectator parking lots. Here's why these six cars would be my picks.
1959 Fiat 1100 'Abarth Evocation' Competition
What can end up being a very reasonably priced entry into vintage racing may not be the most authentic Abarth build you could find; but given that it's a three-time Goodwood veteran, you know it's well put together. While Carlo Abarth never turned the Fiat 1100 into a racing car, one has to assume that privateers did use Abarth parts to get the most out of Fiat's own high-performance version, the 1100 Turismo Veloce. That was just how things went in the '50s. Originally delivered to South Africa, this 1500-cc touring car tribute is perfectly paced for those new to turning on three wheels.
1931 Rolls-Royce 20/25hp Shooting Brake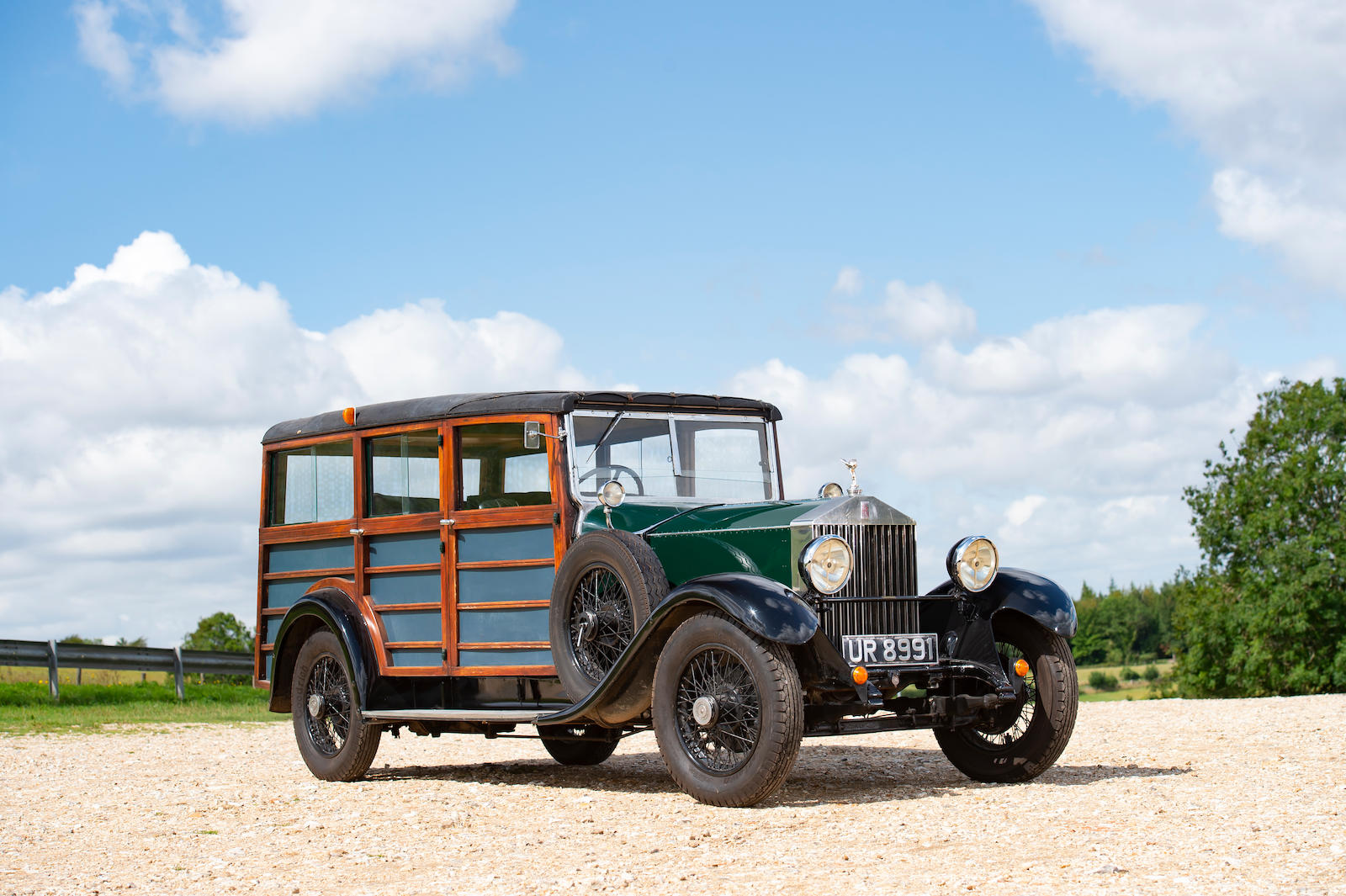 Last used in 2016, this unique Rolls-Royce comes in that elusive original condition craved by so many, and it boasts a history that should instantly grant you at least a couple of bonus pints at the pub. Converted into a timber-framed shooting brake in 1942, this highly versatile family workhorse was used throughout the decades for more duties than any modern Rolls would endure, while still being chauffeured at all times, of course. Now, however, it's time it became somebody's favorite companion on moderately rushed road trips all over the continent. Bon voyage!
1957 Rochdale GT Coupé
Most people won't be familiar with the works of Rochdale in the Greater Manchester area, but that's okay. Get yourself this already restored GT, and you'll learn all about the company's diluent-infused ambitions as you go along. Based on the Ford Popular, the GT was the coupé, and thus sufficiently rigid variant of Rochdale's failed open ST model. Today, it's not only rare but also eligible for most vintage racing events—including the Goodwood Revival. And under that fiberglass hood it hides a 1.5-liter Coventry-Climax FWB engine with close to 140 horsepower, so you know it's going to be a riot to drive on or off the track.
Bertone is gone, but what better way of never forgetting its legacy by looking at a red Alfa Giulietta Sprint Speciale on a regular basis? These Scaglione-bodied cars won't get any cheaper, and while you may be able to find one for sale somewhat more under the radar, there's no denying that this fully documented example is ready to enjoy the moment after the hammer falls in your favor. A design icon, an Alfa Romeo from the golden era, a car with finesse that you will never regret taking for another spin.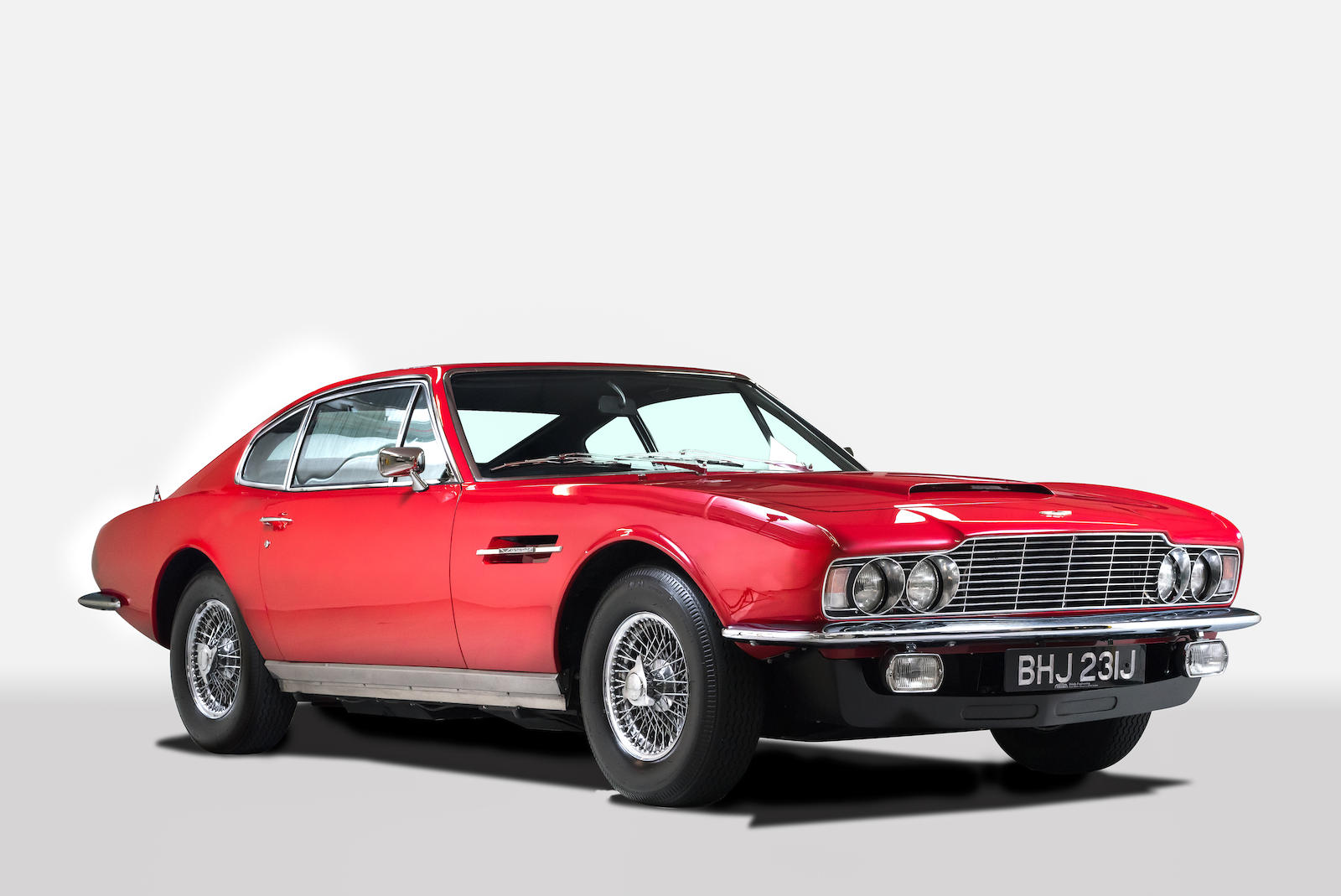 Another classic that will only appreciate from now on, especially since the new Bond flick will re-introduce a the DBS first seen in On Her Majesty's Secret Service. Bonhams will also offer an OHMSS replica DBS at Goodwood, but why would you drive a copy, when you could also ride in a recently restored original? While the V-8 powered DBS drives more like a muscle car, the refined six-cylinder paired with the manual gearbox made this red DBS the classiest grand tourer money could buy in the early seventies. And its appeal has only grown since.
This year marks the 60th anniversary of the Mini, and if you find what seems to be a larger motorcycle's worth of spare room in your heated garage, it's almost guaranteed that Alec Issigonis' genius creation will still fit there. Very early Minis are only getting harder and harder to come by, and this '59 is a very original, low-milage example, thanks to being owned by an employee of the British Motor Corporation for 31 years. Word is it drives like a peach, and that's really all you need from a Mini with external door hinges.