This $6000 Ferrari book is for the most exclusive of coffee tables
A $6000 Ferrari book? Ma, che sei grullo! You can get an entire automotive library for that! Or a decent classic car, so long it isn't built by Ferrari.
Regardless, Germany's Taschen Publishing Company has released a page turner designed for Ferrari collectors of, shall we say, considerable means. Ferrari, edited by photojournalist Pino Allievi, is "unparalleled in scale," a description that Taschen somehow felt still needed to be said—as if the book's $6K price tag didn't make that clear enough already.
Allievi, a Formula 1 racing commentator who has been writing about sports cars for decades, worked with Enzo Ferrari himself on the 1988 book Ferrari Racconta. Thirty years later, Allievi is responsible for a volume that Taschen calls "a veritable work of art to be prized by fans and collectors across the globe. Offering unrestricted access to hundreds of photographs from the Ferrari Archives and those of private collectors, this unique work reveals the full story behind Ferrari's protagonists, its victories, its past, and its future."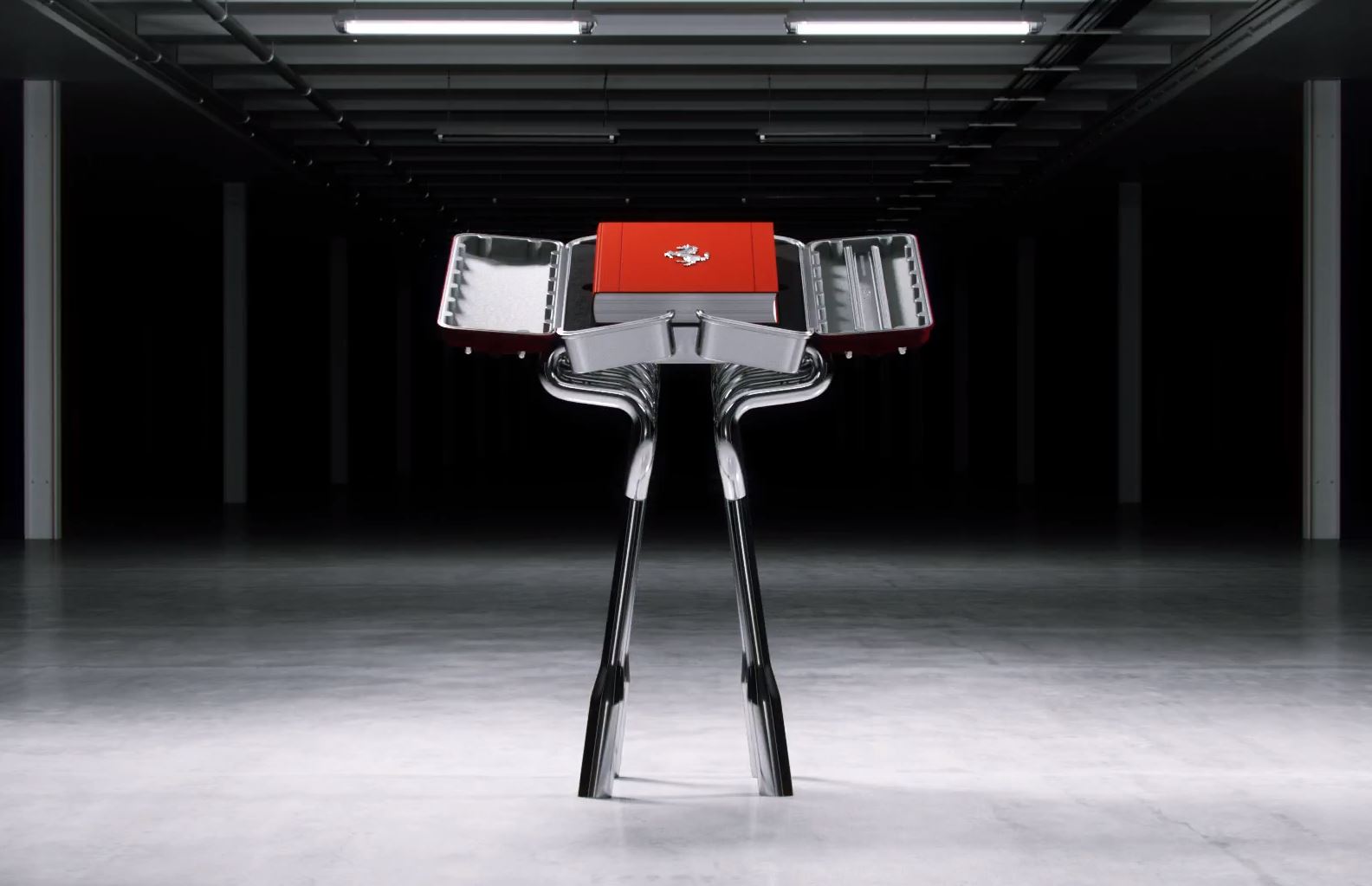 The 514-page Ferrari book measures 12.7 inches by 17 inches and is bound in red leather, its cover emblazoned with Ferrari's iconic cavallino. It is presented in a special Marc Newson-designed aluminum display case that mimic Ferrari valve covers, which open to reveal the book inside.
Ferrari is limited to 1947 copies, 1697 of which are signed by Ferrari Deputy Chairman Piero Ferrari, Enzo's son. Before you hit Add to Cart, consider the more limited Ferrari Art Edition, which only 250 copies will be avaliable, where in addition to Piero Ferrari, is signed by Ferrari Chairman and CEO Sergio Marchionne and Deputy Chairman John Elkann. Each Art Edition book "is elevated by a sculpture evocative of the 12-cylinder engine in hand-bent, flared chromed steel, also by Newson." Total cost: $30,000. Basta!
At least the shipping is free.