1928 Auburn 8-88 Speedster claims first-ever AACA Zenith Award as top restoration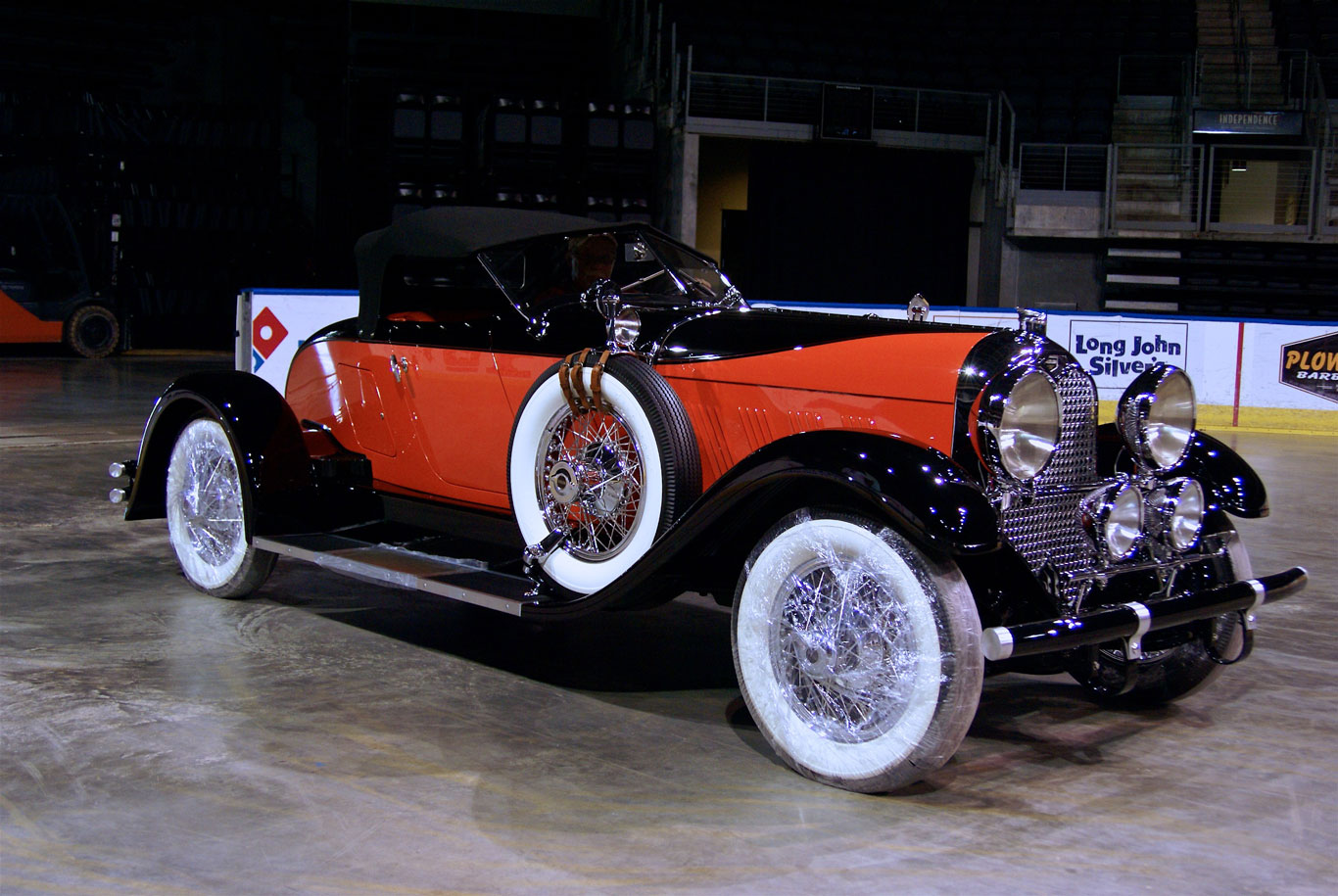 There's a new kid on the block at the Antique Automobile Club of America. Well, an old new kid. For the first time, the AACA has recognized the most outstanding restoration of the year, bestowing the inaugural Zenith Award upon Richard and Helen Harding and their 1928 Auburn 8-88 Speedster.
The award was given to the Ohio couple at the 2017 AACA Annual Grand National Meet held last weekend in Independence, Mo. Each year, the AACA conducts competitions across the U.S., and more than 3,500 cars, trucks, and motorcycles took part. Twenty vehicles—two from each 2016 AACA national show—advanced to the Grand National Meet, which was hosted by the AACA Kansas City Region.
A team of AACA senior master judges, along with three guest judges, spent a day evaluating the 20 finalists. Guest judges were Bob Larivee, former owner of Championship Auto Shows and the force behind the Ridler Award (generally considered the top award in the hot rod community); Angelo Van Bogart, editor of Old Cars Weekly; and Paul Sable, a nationally recognized concours d'elegance chief judge. According to the AACA, the three additional judges were brought into the mix to "provide a greater spectrum of thought."
The Zenith Award is the most recent in a long line of honors the Hardings have received for their two-tone Auburn. Richard Harding spent six years restoring the car and performed all of the work except for paint and upholstery. Only 173 Speedsters were produced on the 8-88 chassis.
"I was extremely impressed with the depth, variety, and quality of the Zenith nominees," Sable said. "All the cars certainly were capable of being shown at concours events, and some I have seen at other shows. They truly were the crème de la crème of cars and the winner just simply spoke to you as a world-class restoration."
Runner-up honors went to a 1942 Cadillac Series 62 club coupe owned by Steve Cooley of Homosassa, Fla. The 20 judged cars spanned 64 years of production, from a 1903 Holley Motorette to a 1967 Chevrolet Chevelle Super Sport.