Paul Newman's Rolex Daytona shatters auction records with $17.8 million result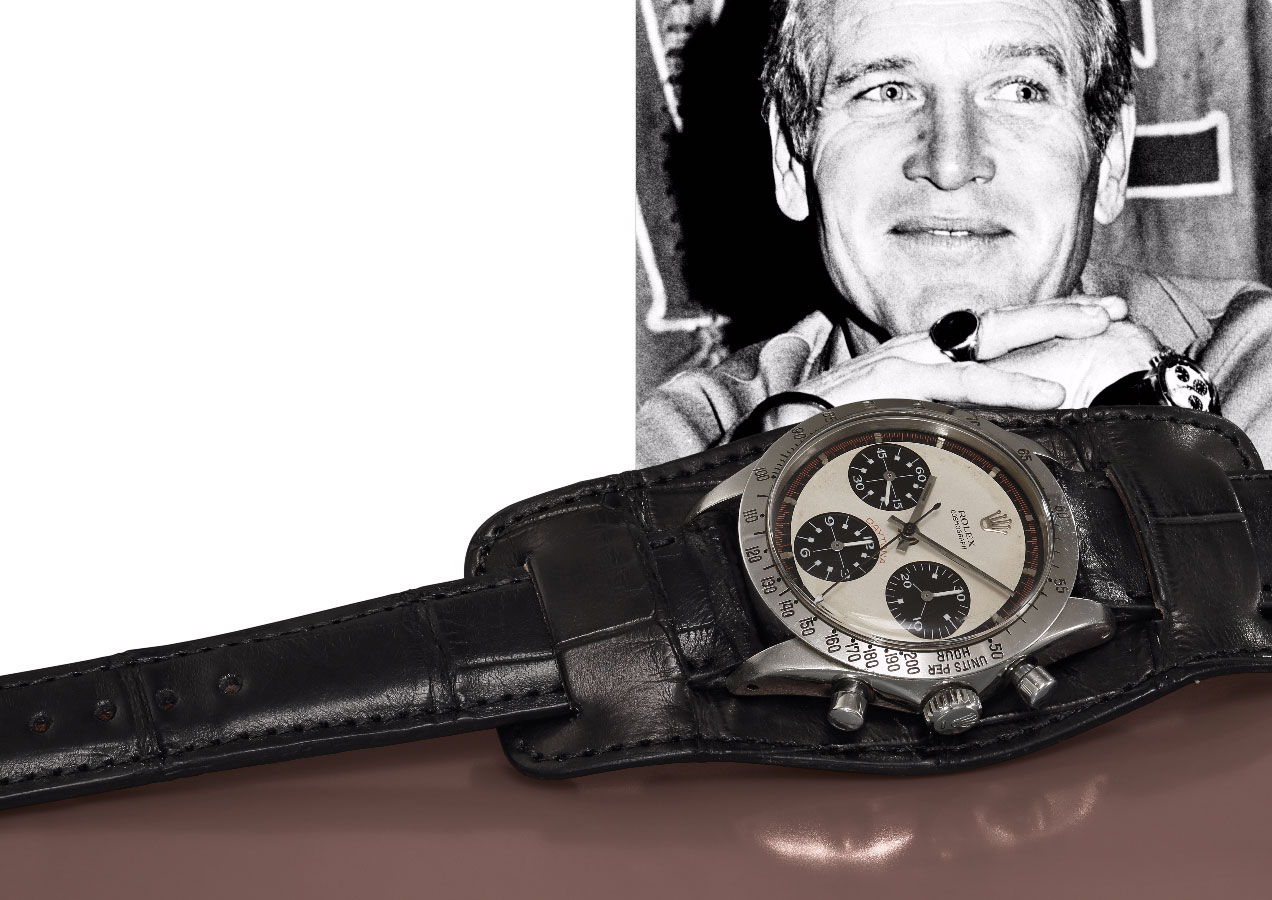 Once thought lost, Paul Newman's famous Rolex Daytona just fetched a stunning $17.8 million, making it the most expensive wristwatch ever sold at auction. The mind-blowing result from Phillips in New York, which would rank as the 13th-most expensive car to cross the block, blew past the standing record of $11.1 million, held by a stainless steel Patek Philippe perpetual calendar. Phillips had set the Daytona's presale estimate at $1 million, though bidding opened at $10 million.
While Newman was celebrated for both his acting and highly successful racing career (which included four SCCA national championships and a second-place finish at Le Mans), timepiece enthusiasts know him as the namesake of a rare subset of Rolex Cosmograph Daytona watches with the "exotic" dial. His wife, Joanne Woodward, gifted him the watch in 1968. She was nervous about her husband getting injured while racing, and thus had "Drive Carefully Me" engraved on the back.
Developed in 1963 specifically for motor racing, the Cosmograph Daytona features a 37-mm case with pushers, a manual-wind movement, and steel bezel, and it incorporates a chronograph with a tachymetric scale.
Of course, once Newman became associated with the Daytona, it became a staple on high-end collectors' short-lists of the most desirable Rolexes out there, even within the red-hot Rolex market. Newman was regularly seen sporting the watch during races and in other photographs until 1984, when it was last seen in his possession.
But the watch didn't vanish into thin air. Newman, in fact, gave it to his daughter Nell's college boyfriend, James Cox. Turns out the he didn't own a watch, but he knew enough to keep Paul Newman's Rolex safe and in original condition. Smart move.
Later in his life, as acting and racing wound down, Paul Newman became a philanthropist, with his Newman's Own brand of food products donating all profits to charity. To date, his foundation has given more than $495 million to charities around the world. In that vein, Cox has pledged a big portion of the Daytona sale's proceeds to the Nell Newman Foundation.
If the new owner has any cash left (we'll wager yes), all he or she needs is a Volvo 960 station wagon with a tire-shredding, supercharged 5.0-liter Ford V-8 to match.