Knock if off, guys: It's not her husband's car!
Admit it. At some point, you've witnessed a woman standing by a car at a show or concours and heard someone ask incredulously, "Is that your car?" The implication is that it surely must belong to a man in her life, as if a woman owning such an impressive car is a complete novelty.
Guys need to knock that off.
"There are a lot more women collecting cars than many car people think," says Carolyn Sikes, who displayed four of her 10 cars in the Atlanta Concours d'Elegance last weekend. "I don't think we've gotten enough credit."
We're about to give her some, along with three other women who own, love, and restore automobiles and make the hobby stronger by doing so. We know there are many more stories out there. Please feel free to share yours by joining the conversation on our forums.
Carolyn Sikes, Georgia
One of Sikes' favorite memories from the 2016 Atlanta Concours d'Elegance, where her 1955 Gypsy Red Corvette won its class, is the reaction from the crowd. "So many women came over to the car to congratulate me for being the only woman in the awards line.".
This time around, the Atlanta Concours invited Sikes to exhibit the '55 Corvette again, along with her '54 Corvette and a 1955 Studebaker President Speedster, both in concourse condition. She also brought a 1964 Studebaker Avanti R2 that's in what she describes as "barn-find" condition. The Avanti is one of two that she owns—the other is a 1963 R1—and was the last car she and her husband, Marvin, acquired before he died in 2016.
"I was the one who would find and research all the cars," she says. And Sikes knows her cars, rattling off facts about the Avanti that would have made Raymond Loewy proud. "Everybody knows the Avanti has a built-in roll bar for safety. But I think there must have been a woman working on the design team, because there's a slide-out makeup mirror in the glove compartment."
Sikes gives all of her cars names. The 1972 Jaguar E-Type 2+2 that she bought new and kept until 1986 as a daily driver for her four children was called "Jackie." The red '55 Corvette is "Elvis," the white '54 Vette came with the name "Marilyn," the Jag Mk. II is "Miss Priss," and a yellow 1956 Thunderbird is "Tweety."
The E-Type remains in stunningly original condition and has won preservation class awards at the Hilton Head Concours d'Elegance and several other shows and Jaguar meets. In 2006, for their 50th wedding anniversary, Carolyn and Marvin drove Tweety to Wichita, Kan., for the International Thunderbird Meeting.
Sikes still drives all of her treasured cars. "You have to drive them to keep them running properly," she says. "And driving them keeps me young. When I drive my cars, I feel like a 16 year old in a new car, not a 79 year old in a classic car."
Debra Powless, Illinois
Debra Powless is immersed in classic cars. By day, she helps owners market their cars through company called Take Your Car to Auction, and she's also curator of the Joseph Bortz collection of General Motors Motorama show cars and concept vehicles. At home, however, Powless tends to her own collection, which includes a 1937 Chrysler Imperial Airflow coupe, 1954 Kaiser Darrin, 1956 Thunderbird, and 1971 Buick Riviera GS.
Even with her extensive involvement in the hobby, Powless has encountered sexism in the car-collecting realm.
"A lot of men don't take women collectors seriously," she says. "They ask me, 'Is that your husband's car?'"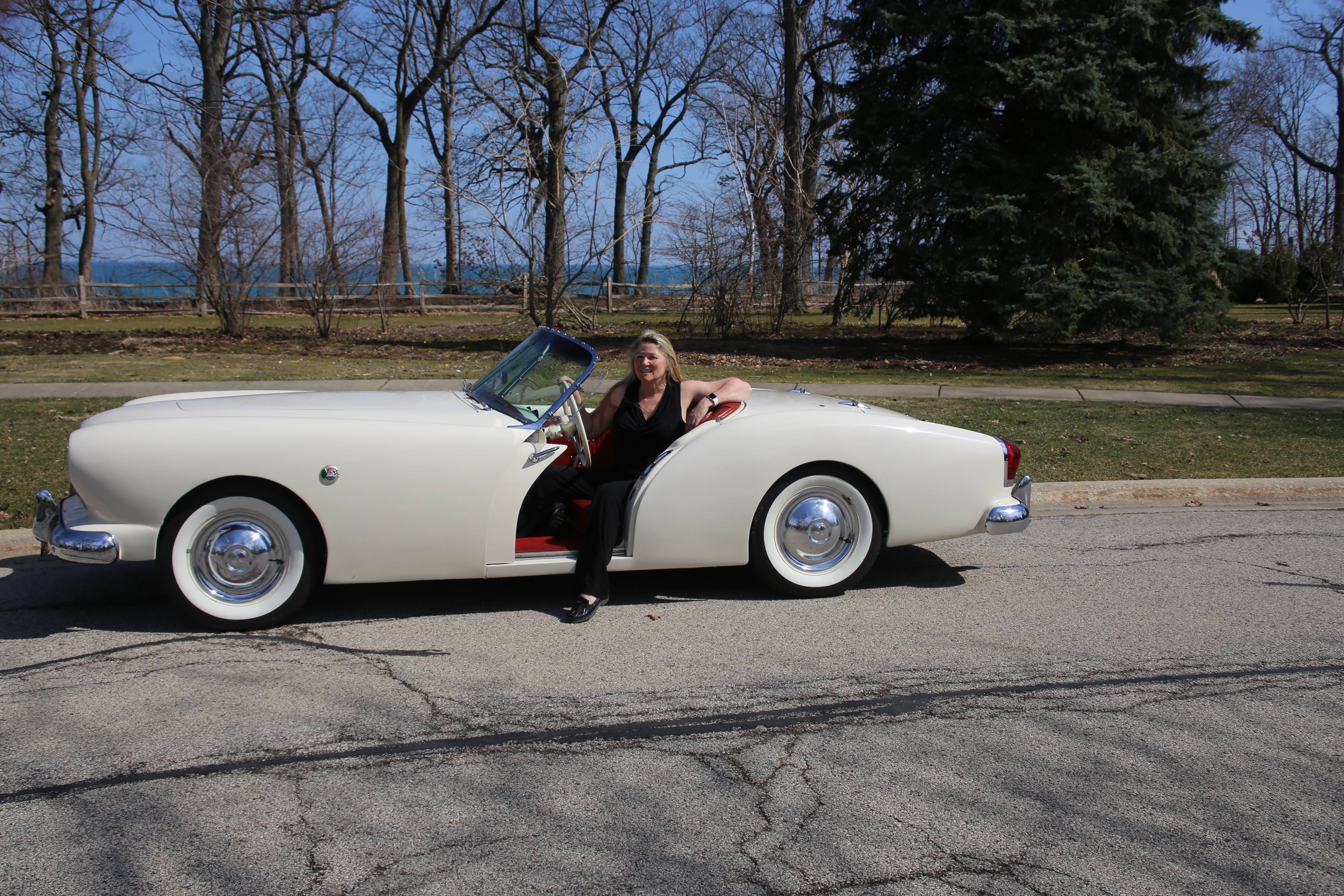 The car bug bit Powless in high school, when her father gave her his 1965 Chevy Impala SS, which was then 10 years old. "At the time, it was just an old used car, but it was a really cool used car. It was turquoise with a white interior. I was so proud of that car."
Later, her grandfather gave her a '67 Buick Electra 225. Powless began collecting in earnest about 15 years ago, when her children were grown. Her first purchase was a car she'd always wanted—a 1956 Thunderbird.
"I've driven that one the most," Powless says. "You just can't be in a bad mood when you drive that car. I drive it to the grocery store and bird food store. It makes everybody smile."
Powless supervised an extensive restoration of her Riviera, including chasing down parts, but her other cars are older restorations. The T-Bird was restored in the 1980s, the Airflow in the 1960s. Her most recent purchase, the Kaiser Darrin, had its paint and interior redone in the 1960s, as well.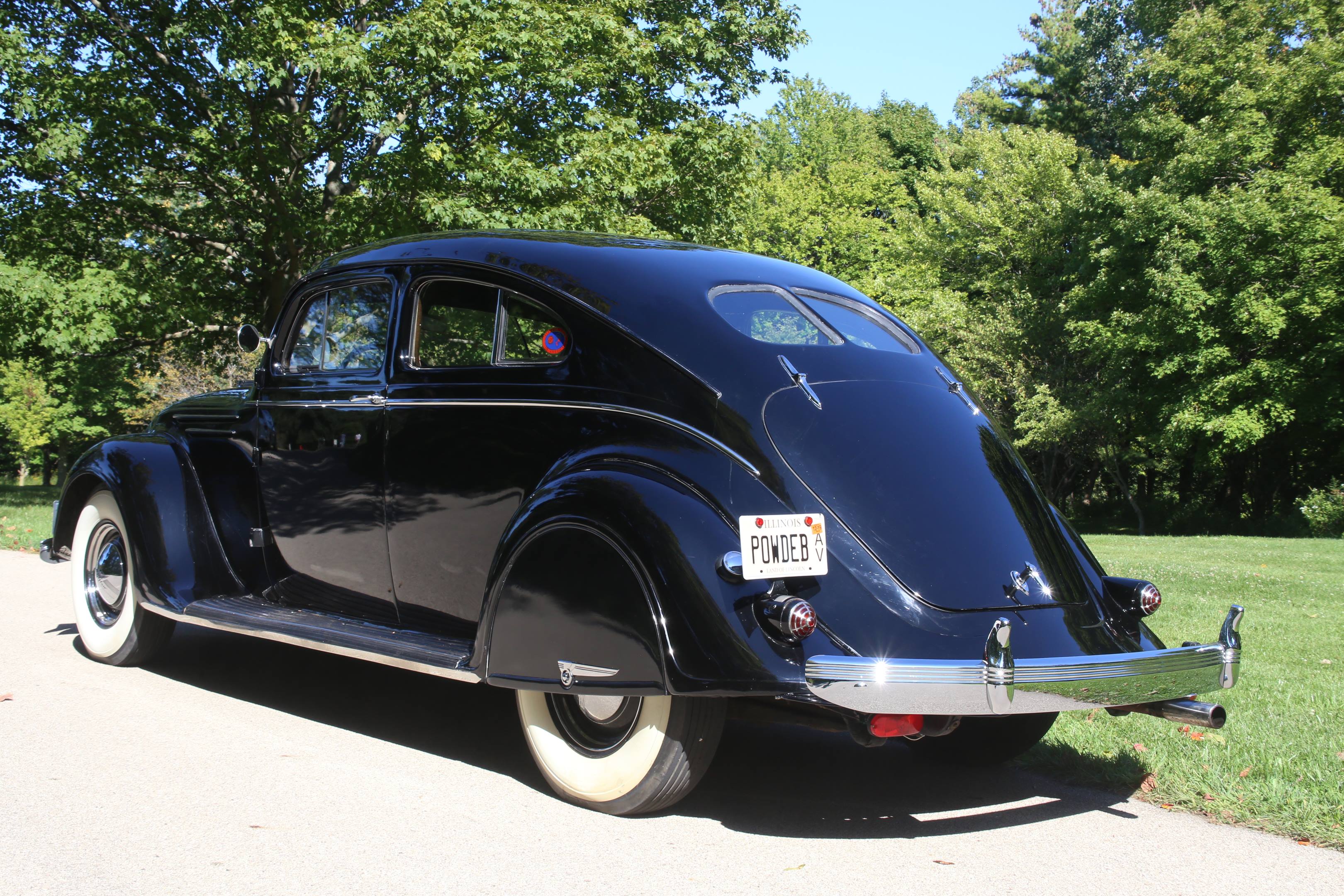 "I bought the Darrin sight unseen from a man who had owned it for more than 50 years," she says. "It's one of the first 50 built. It's not a No. 1-condition show car, but it was well cared for."
Among other classics Powless has owned were a 1926 Packard 236 Sport Phaeton barn find, 1947 Chrysler Town & Country, 1964 Mercedes-Benz 300SE convertible, and 1972 Volvo P1800E.
"I can't have more than a few cars at a time," she says.
Kim Barnes, Maryland
Kim Barnes was six years old and living in an Iowa apartment complex when a neighbor was restoring an MG TC in the parking lot and let her help by cleaning and polishing some of the parts. She was hooked. When Barnes saw a 1969 Plymouth Barracuda with the Mod Top option, which included unique floral-pattern vinyl roof and upholstery, she knew she'd own one someday.
Today, a '69 Barracuda Mod Topone—one of 937 made—is among the 14 cars in her collection, which is dominated by sports cars, including several Sunbeam Tigers. She has a Series III Alpine, too, but says the Tigers (although being more powerful than the Alpine they're based upon) are much easier to drive and maintain, thanks to their Ford small-block V-8 engine.
"I love unusual cars that make people smile," Barnes says. That would certainly explain her bright green Citroën 2CV ("deux chevaux") festooned with duck decals. The car is a special edition called the Sauss Ente ("Flying Duck"), which Citroën made especially for the German market after the Germans derisively nicknamed the 2CV "duck."
"I never really look for particular cars to buy," Barnes says, "I just kind of stumble across them."
Kim's husband, Rob, is also a car enthusiast and Corvette-owner. "He's a brilliant mechanic and keeps my cars running really well," she says. The modest Barnes also does some of her own work, including rebuilding instruments and re-doing interiors.
"I'll also disassemble a car and strip the paint," she says. "I'm fanatical about using correct parts. One of my Tigers needed super-rare hose clamps, and I found some in New Zealand."
Barnes serves as the event director for Art in Motion at Monticello Motor Club, Oct. 6–8 in Monticello, N.Y.
Tabetha Hammer, Michigan
Tabetha Hammer is ensconced in the classic car world. In fact, it's part of her job as Hagerty Senior Manager, Car Culture. She oversees the company's efforts in supporting car culture through youth, education, and heritage programs. But she'd likely be involved with cars no matter her job.
Hammer and her husband, Adam, graduated from the McPherson (Kan.) College Auto Restoration program and together restored a 1966 Mustang that had been in Adam's family since new. They own a restoration shop together and are working on their own 1968 MGB, which is "a few months away from running."
But Hammer's passion is vintage tractors, of which she owns three, including the first one she restored, a 1935 John Deere Model B. She also has a 1928 John Deere Model D and a tractor built by her great-great uncle during the Great Depression.
"It has a Model A engine and Chevy transmission," she says. "Unlike other home-built tractors of that era, it looks like a real tractor. Many were kind of jalopies."
Growing up on a small family farm in Colorado put Hammer in the tractor world. In high school, she participated in the Chevron Delo Tractor Restoration Competition, held annually since 1973.
"My older brother and sister had participated, so of course I had to follow in their footsteps," Hammer says. "I did very well on the national level, and that catapulted me into the McPherson Restoration program and my love for automobiles."
Also influencing Hammer is her grandfather's collection of Ford Model A's and her father's Willys Jeepsters. "I love pre-war American cars," she says, mentioning that hse is considering buying a 1936 Buick. "I find them mechanically amazing and love the craftsmanship."