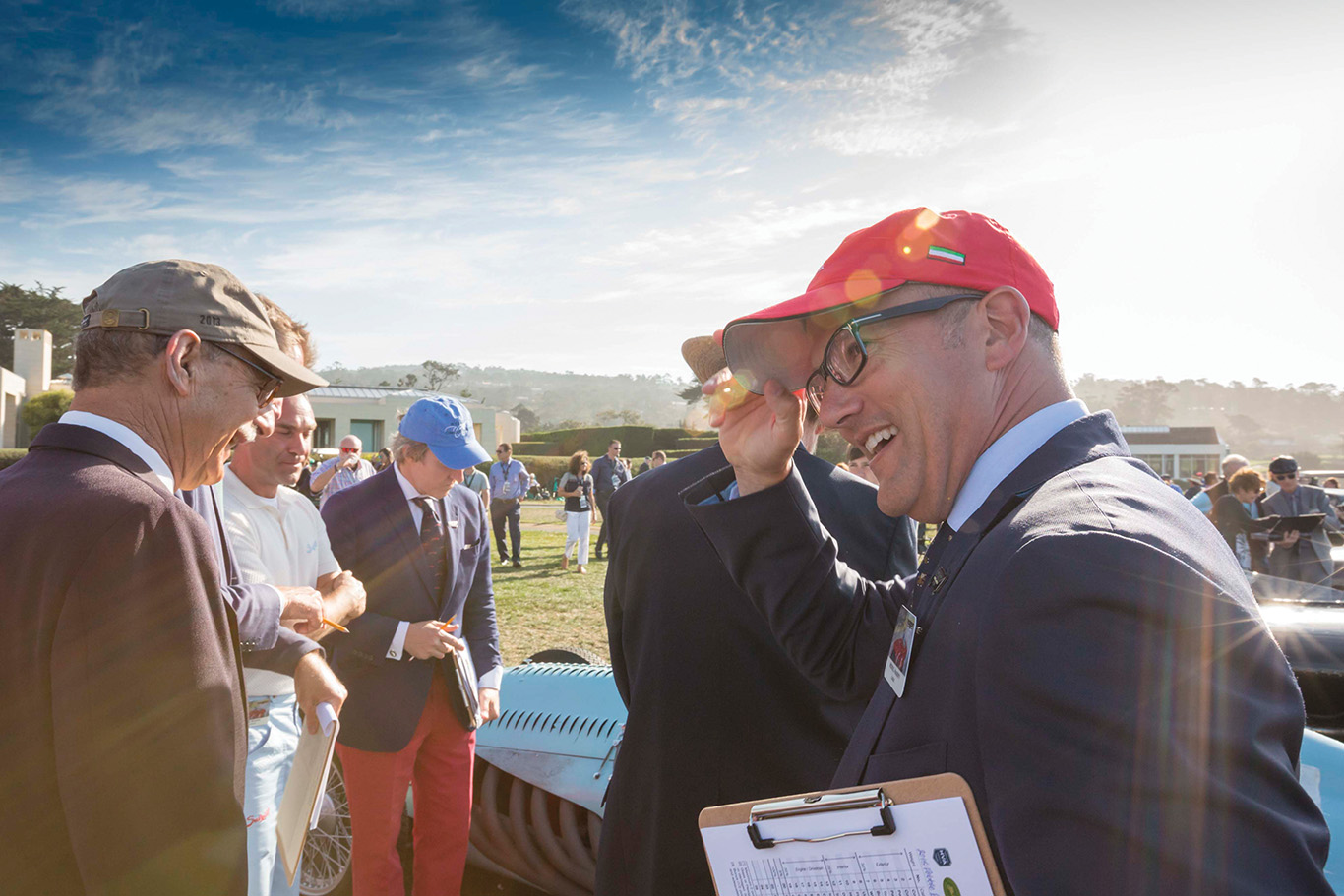 Hagerty's first Pebble Beach
Nearly 20 years ago, when our collector car insurance business was young, the whole idea of going to Monterey was really down to how to be near the Pebble Beach Concours. That one event represented this unobtainable world in the collector car space. It meant more than just the cars on the lawn; it meant the people who would be there, too.
For the purposes of building the business, I cared a lot less about the other events of the week. We were still small, and we really weren't ready to have an official presence at Pebble Beach. At the time, much of Hagerty's national marketing revolved around auctions. We went to many Kruse auctions in Indiana, largely because Auburn was relatively close to our home in Traverse City, Michigan. And unlike Pebble Beach, it was fairly inexpensive.
Because of those Kruse auctions, I met a lot of people from around the car world, including Don Williams of the Blackhawk Collection. It was he who got me focused on the importance of Pebble Beach. Don was heavily involved in the concours at a time when more and more people from around the world were participating and bringing great cars.
Don arranged for us to have a small but official presence at the Blackhawk Collection tent on the Pebble Beach grounds. I remember setting up in the early afternoon to be ready for the opening cocktail party. We were surrounded by cars so rare and fantastic they can only be described as exotic animals. That's what the Blackhawk Collection was at that time, and that's what Monterey felt like for so long. It made you think, "When am I ever going to see 40 Indian elephants all in one spot at one time?" Cars like Rickenbackers and the Tulipwood-bodied Hispano-Suiza. These aren't normal. You'd see some Duesenbergs at the Auburn-Cord-Duesenberg Festival, or perhaps as a marquee car running across the block at auction. But generally, cars like that weren't out and about anywhere the way they were at Pebble Beach.
Now I suspect there are more Indian elephants out there than ever — we've just become a bit numb to them. We're so used to seeing them at Monterey or Villa d'Este and at the great auctions held by Bonhams, Gooding, RM and others. While it's awfully nice now to not have to stay miles away in Salinas and huddle in a tiny space in someone else's tent, I do miss the excitement of seeing so many exotic cars through those wondrous eyes of two decades ago.