Like the man himself, Babe Ruth's last car is a superstar
Babe Ruth loved driving baseballs far and cars fast. One earned him fame and fortune, the other nearly cost him his life early in his playing career.
The Great Bambino, who retired from baseball in 1935 with a then-record 714 home runs, died from throat cancer 70 years ago on August 16, 1948, nearly three decades after escaping serious injury from a crash while on a road trip.
According to howstuffworks.com, the New York Yankees star had more than his share of fender benders over the years, and they "apparently had no effect on his thrill for speed, [since] he continued to purchase customized, powerful automobiles and then promptly wreck them or get caught for speeding. He routinely ignored stoplights and traffic signals on the drive from the Astoria [Hotel to Yankee Stadium], but police usually let him go with a smile." In July 1920, however, Ruth threw caution to the wind and was lucky to walk away with only an injured knee.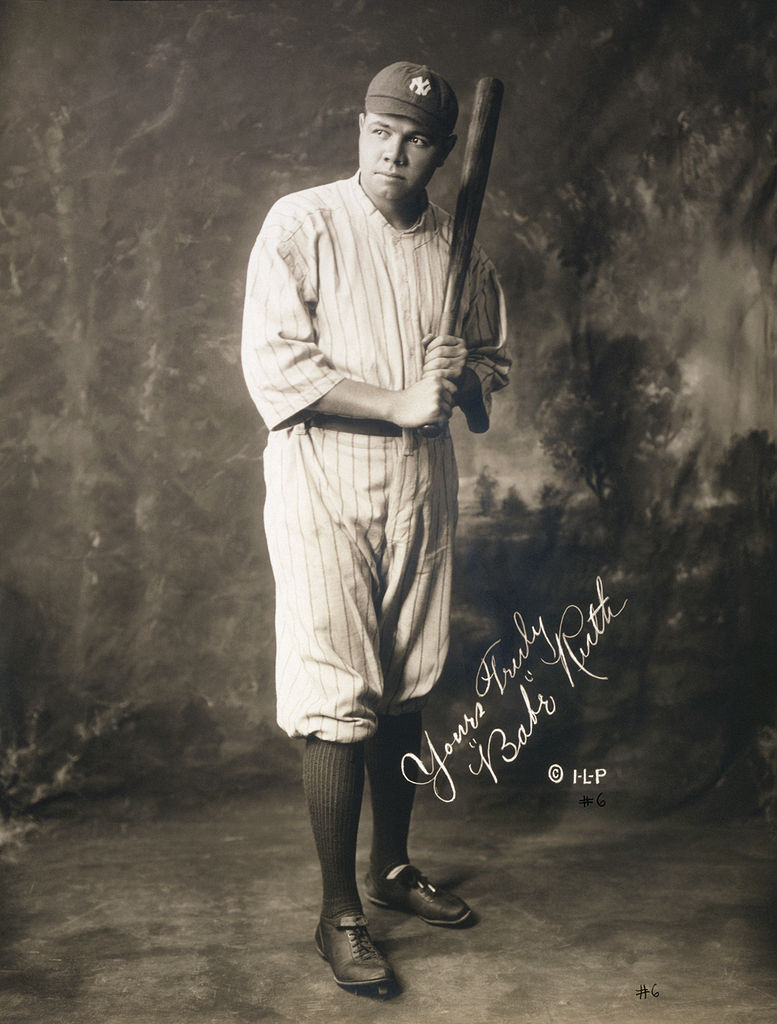 "Taking his newest car on a Yankee road trip to Philadelphia and Washington, Ruth was driving late one night just outside rural Wawa, Pennsylvania, with [his first wife] Helen and three friends from the club," howstuffworks.com wrote. "When he sped dangerously around a curve, the auto skidded out of control. As the machine went off the road, Helen and coach Charley O'Leary were thrown clear as it flipped over.
"Crawling from the wreck, Ruth found his wife in fine health but O'Leary looking unconscious and dead. 'Oh God, bring Charley back. I didn't mean it,' Babe cried, and O'Leary did in fact turn out to be OK. The car was another story, and after walking to a nearby farm and spending the night, the group returned to the crash site accompanied by a mechanic. 'Sell it,' Ruth supposedly said of the wreck. 'Take whatever you can get for it. I'm through with it.'
"Leaving the stunned mechanic and his free parts supply behind, Babe's party proceeded on to Philadelphia. RUTH REPORTEDLY KILLED IN CAR CRASH read the headline found in one local paper, but Babe was supposedly well enough to purchase a new version of the identical car when he returned to New York."
A story in the Sacramento Union had a slightly different account of the accident, reporting that the car had overturned and pinned its occupants inside, and Ruth, "by Herculean effort," tipped it enough to allow the others to escape before "they in turn lifted the car so that Ruth was able to escape." Newspaper accounts did not specify the year, make, and model of the car Ruth was driving; the Sacramento Union referred to it only as a "big touring car."
Nearly three decades after that accident, the Sultan of Swat still loved touring cars. In his final days he drove a 1948 Lincoln Continental that he received as a gift from Ford Motor Company in appreciation for his tireless support of Little League Baseball. It was the last car he owned. Before becoming too weak to travel, Ruth drove the Lincoln around the country giving speeches and hitting lessons to young baseball players. We know a lot about the beautiful Continental because it was featured in newspapers across the country twice—first when it was given to Ruth and many years later, in 2012, when Texas collector Lonnie Shelton purchased the pristine two-door hardtop coupe from the Texas Museum of Automotive History.
"The first time I saw the car, I fell in love with it," Shelton told USA Today. "I bet I stayed there two hours looking at it, sitting in it, asking questions about it. There are several 1948 Lincoln Continentals out there, but none like this one."
Shelton said he purchased the car more for his love of baseball and its legendary original owner than the car itself. Shelton has signed information from Ford Motor confirming the Lincoln was a gift to Ruth in '48, as well as corroborating documentation from Claire Ruth, the Babe's second wife.
Shelton refers to the Lincoln's paint color as "Yankee Blue," a fitting tribute to the legendary slugger and car enthusiast.