It's always Christmas in Bruce Canepa's workshop
We lost count of the number of Porsche 959s we saw in the shop at Canepa Design in Scotts Valley, California, just south of San Francisco. When we asked the proprietor, Bruce Canepa, how many Porsche 917s were on hand, he had to think about it for a moment, then count on his fingers.
The number of real, vintage Shelby 427 Cobras undergoing one of Canepa's typical 4000-hour restorations? "A few," he said. The number of Lamborghini Countaches? "A couple." The number of Cizeta-Moroder V16Ts? Just one, but then the factory only produced nine in total.
In case you aren't getting it, Canepa Design is the proverbial Big Time, a pro operation of 70 workers where car collectors with lots of disposable income go to dispose of it in mass quantities. Bruce Canepa, a local boy and the son of a Ford dealer, is very well known in the upper echelons of the car collecting world as a guy who always has the good stuff, either in his shop or in the paddock at the nearby Mazda Raceway at Laguna Seca during the August historic races. In fact, Canepa led a group of investors who unsuccessfully proposed taking over management of the circuit, and was involved in the creation of the immensely popular Porsche Rennsport Reunion every September.
While Canepa often mixes in rarefied circles, anybody can stop by the low, modern, two-story former microchip factory not far from seaside Santa Cruz, California, where Canepa welcomes the public during business hours. Up front is a showroom of about 50 cars for sale, from mid-'60s Sting Rays to Porsche 356s to, on the day of our visit, a mandarin-orange BMW M1. All are flawless in presentation and purport to have equally flawless documented histories. Canepa is known for going after those few rare examples of vintage cars that have survived unrestored but in perfect condition. Upstairs is a racing museum that has a variety of competition cars, from a '67 Shelby Super Snake rail to a Holman Moody Ford Torino stocker driven by Richard Petty to a 2009 Audi R15 TDI diesel Le Mans car, as well as cars wheeled by Steve McQueen and Canepa himself.
Follow the beckoning signs through a door and you're on a catwalk overlooking the restoration shop. Most likely you'll see at least one or perhaps three Porsche 959s there, as Canepa does a good business doing bottom-to-top restorations and horsepower upgrades to the late-1980s all-wheel-drive supercar. Porsche only built around 300 road-going 959s, and Canepa, an enthusiastic owner himself, figures he's had 65 of them through his shop. Canepa does everything in-house except the 3573 individual metal brackets and fittings on a 959 that are re-plated during the process by a vendor. Total cost: $650,000—after you acquire a 959, which often go for a million and up.
Canepa's exhaustive tour of the facility convinced us the quality must be first-rate, from the outdoor cleaning area where incoming projects spend many hours simply being degreased and de-gunked before they can even enter the immaculately clean shop, to the body area where panels are beat and tweaked to a precision fit, to the paint booths where the color coats go on with a lustrously perfect (yet historically correct) sheen, to the engine shop where, on our visit, a long, black log of cast magnesium alloy signaled that a Porsche 917's flat-12 had been stripped to its naked crankcase.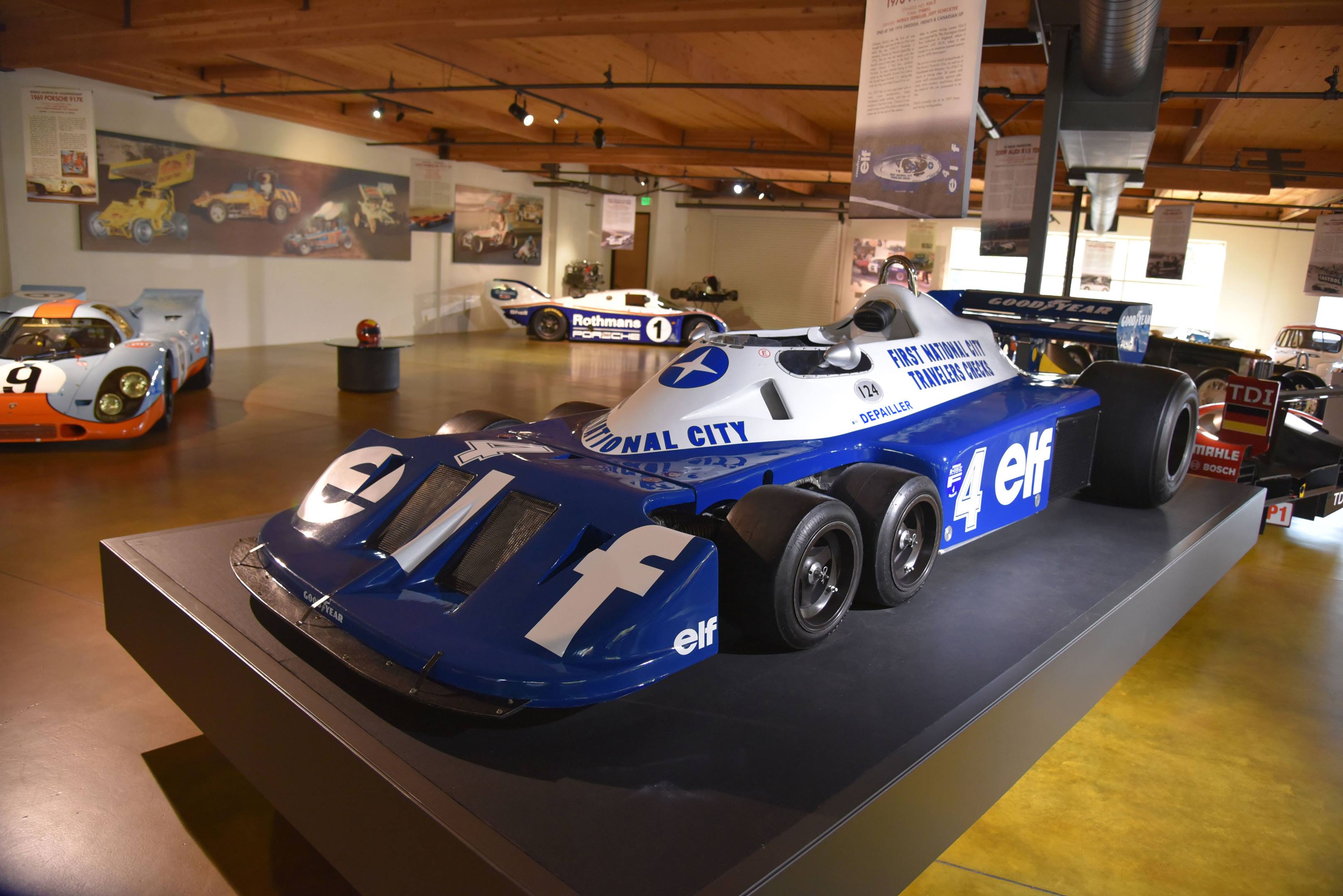 In one corner of the shop, the bare aluminum tub of an All American Racers Gurney Eagle Indy car had aircraft-style rivets poking from it, waiting to be struck, while in another, stacked in a massive industrial shelving unit, were 16 vehicles that ranged from 1960s NASCAR stockers to a Lancia Beta Montecarlo Group 5 racer to a Bugatti EB110. This literal wall of cars overlooked a packed room that included an original Ford GT40 Mk. 1, awaiting restoration after only recently being excavated from a Los Angeles-area garage following a 40-year slumber. At the far end, perched on garage skates, sat Mark Donahue's Porsche 917-30, exquisitely restored in yellow and blue Penske colors. The final, 1500-horsepower evolution of the 917 will, Canepa says, lay a patch at 200 mph if you're not careful. He should know; he drives the car regularly.
Canepa only offers one service: perfection, with price TBD. For a relatively common car such as a 427 Cobra, figure on taking the U.S. median house price of $188,000 and more than doubling it. The good news: Canepa strives to finish every restoration project in two years or less, and after doing so many cars, the 959 overhaul job is now streamlined down to just eight months. Perfection may have a breathtaking price, but at Canepa, at least the impatient don't have to wait too long.