Volvo teams with helmet manufacturer to improve bicyclist safety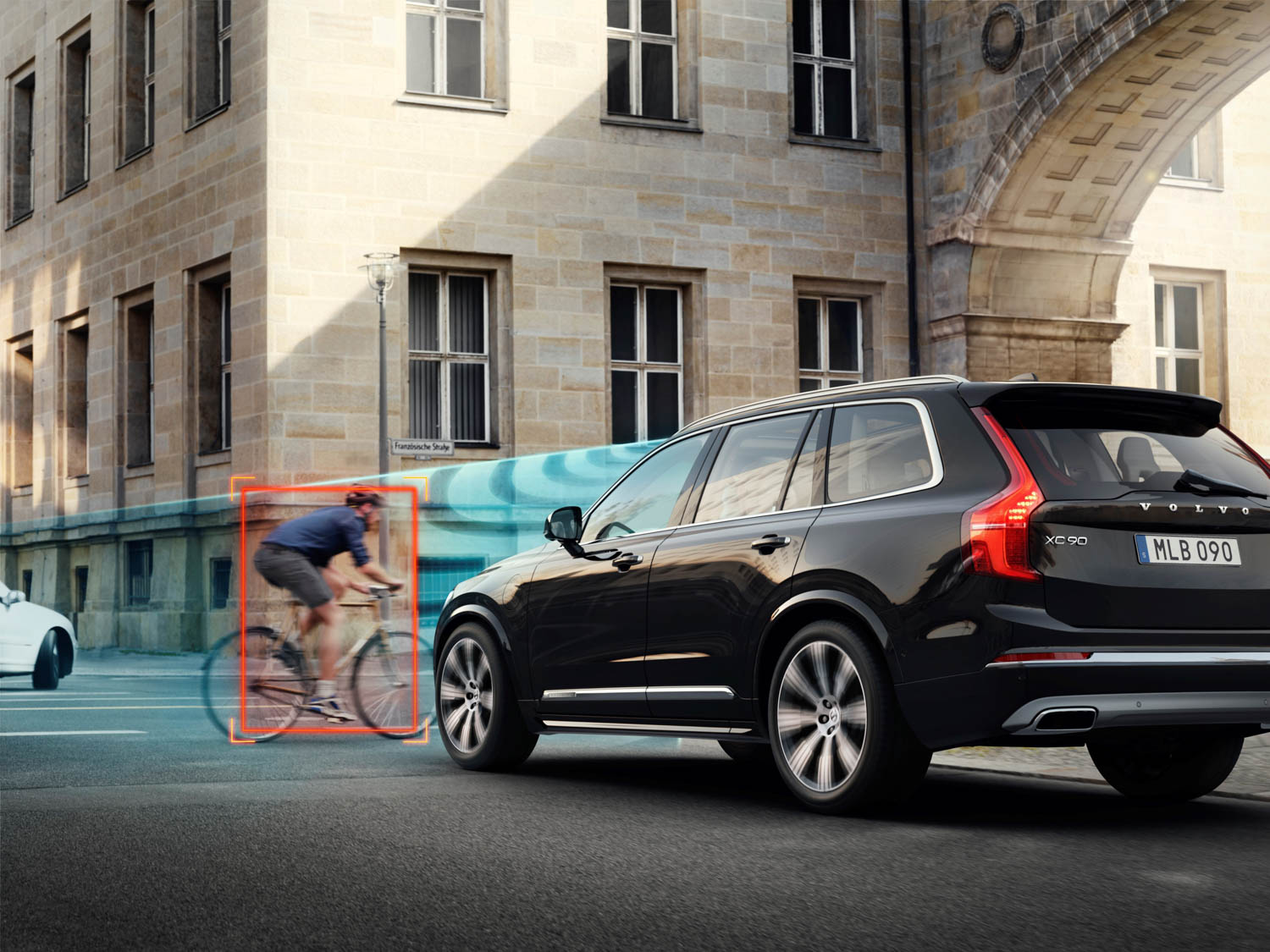 Volvo Cars and Sweden's POC brand of sports equipment are working together to develop real-world simulations for testing bicycle helmets. Cycling is one of the world's most popular recreational sporting activities, but it's also one of the most dangerous, particularly when cars and bicycles share roads. When a two-ton vehicle hits one that weighs just a couple dozen pounds, the rider of that second conveyance is going to suffer. I have a stainless steel plate and screws in my left knee courtesy of an Infiniti SUV as proof.
A broken knee can be one of the less serious injuries when a car hits a bike (or vice versa – bike riders are themselves responsible for many of the accidents, I know that I was for mine). Closed brain injuries from car–bike collisions are not uncommon, nor is death.
Pedestrian detection with full automatic braking has been standard on Volvo cars since 2010, and cyclist detection with full autobrake was added to the brand's standard City Safety package in 2013. However, that won't prevent all such collisions, hence the research project with POC.
The crash tests taking place at Volvo's safety R&D facilities in Gothenburg, Sweden, are part of a larger general study to understand how cyclists are seriously injured when colliding with a car. Participating in that larger study, in addition to Volvo and POC, are Sweden's KTH Royal Institute of Technology, MIPS and Autoliv, with partial funding provided by Vinnova. The data and results from the research project will be made available to the public and other researchers.
Standard tests for bicycle helmets currently in use are not very replicative of real world conditions. The helmet is weighted as though it held a human head, and is then dropped from various heights onto flat or angled surfaces.
Instead, Volvo is putting POC bike helmets on crash-test dummy heads mounted to a rig that can be launched, at various angles and speeds, towards the hood of a stationary Volvo car or SUV. Current regulations require testing for pedestrian head protection, and the data from that testing can be compared with this research to show the difference of wearing a bicycle helmet.
The goal is to improve the tests and provide both firms with data to make their products safer. In the case of POC that means more protective helmets, while Volvo will refine its pedestrian and cyclist detection systems.
This isn't the first time that Volvo and POC have worked together on cyclist safety. The firms previously had a pilot program that put vehicle-to-vehicle connectivity in bike helmets, so they could communicate with motor vehicles' safety systems.