Vantage AMR is peak three-pedal fun at Aston Martin
Aston Martin is not done celebrating the 60th anniversary of its historic 1959 Le Mans win. After announcing the production of 24 "DBS 59" Superleggeras, the British company has unveiled the Vantage AMR. Powered by a twin-turbo 4.0-liter V-8 that produces 503 horsepower and rockets the coupe from 0-60 in 3.9 seconds, the AMR uses a seven-speed manual transaxle developed by Graziano with a dog-leg first gear, allowing for quick and easy shifting between second and third on the track (or street).
Matching the fun of row-your-own gears with some modern tech, the seven-speed is paired with AMSHIFT, a rev-matching program to fill in the gaps for those that haven't quite mastered the heel-toe throttle blip that put Roy Salvadori and Carroll Shelby in the winner's circle at the 1959 24 hours of Le Mans. The Vantage AMR also sets itself apart by adding carbon-ceramic brakes. Those brakes, and the lighter manual transmission, help shed more than 200 pounds from the Vantage and reduce the curb weight to just under 3300 pounds.
Aston Martin is splitting the AMR's 200 production models up five ways, with 141 available in Sabiro Blue, Onyx Black, China Grey, or White Stone, while the final 59 will further honor the DBR1's 1959 24 Hours of Le Mans victory. These Vantage 59 models are available with Stirling Green and Lime paint with a leather and Alcantara interior that brings a few hits of lime inside.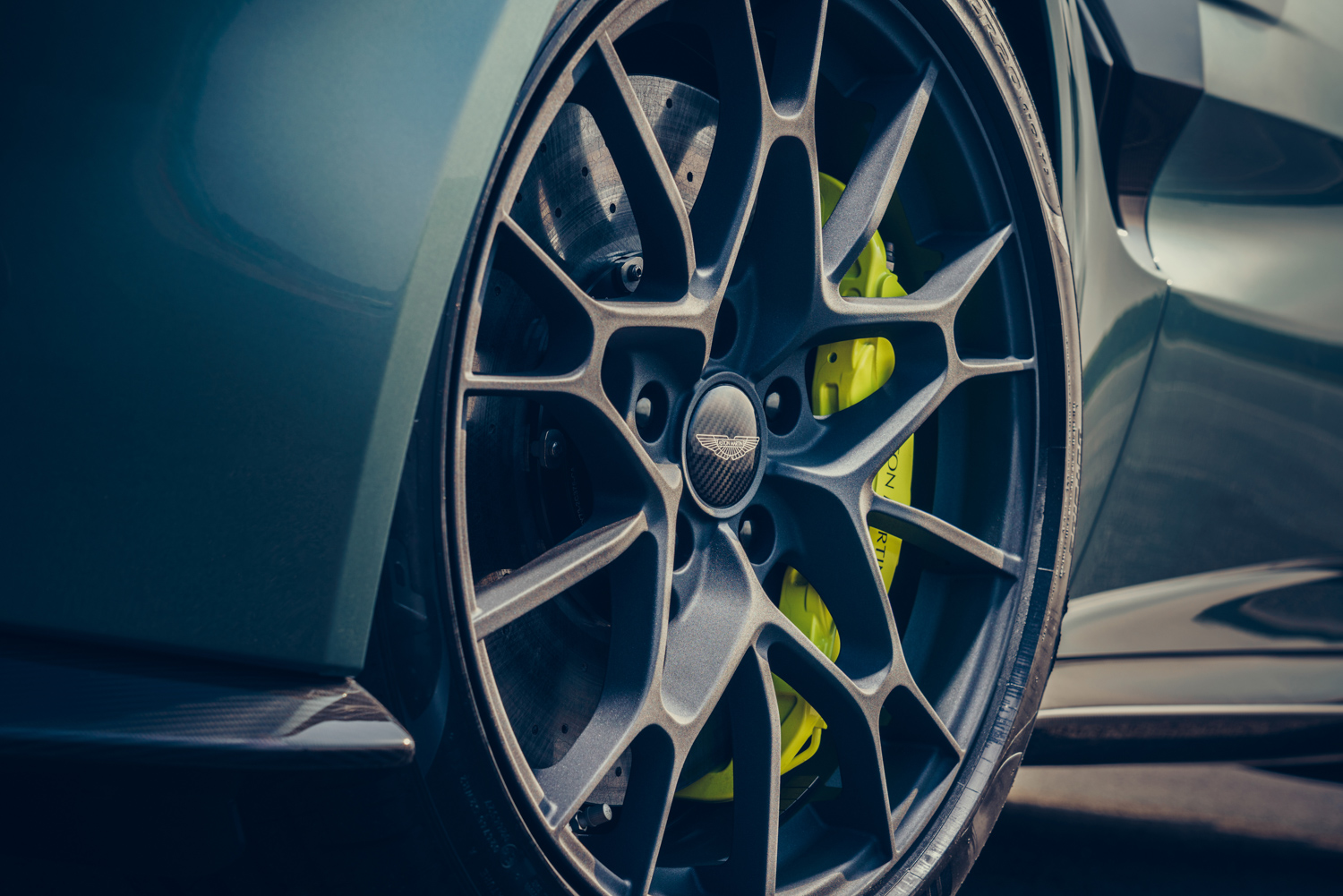 Andy Palmer, President and Group CEO of Aston Martin Lagonda, said, "In a world of autonomous robo-taxis, Aston Martin will continue to advance the art and science of performance driving. With the Vantage AMR, we have created a thoroughly modern sports car that rewards effort and focus from the driver; the antidote to driving a computer game."
The AMR is on sale now for $179,995 and deliveries will begin in the fourth quarter of 2019. The Vantage 59 will be priced at $204,995 and is available worldwide to the first 59 takers. If you miss out on this limited-edition seven-speed beauty, there's good news: Vantage will still be available with a manual transmission going forward in 2020.