Toyota 86 Hakone Edition looks gorgeous in green and bronze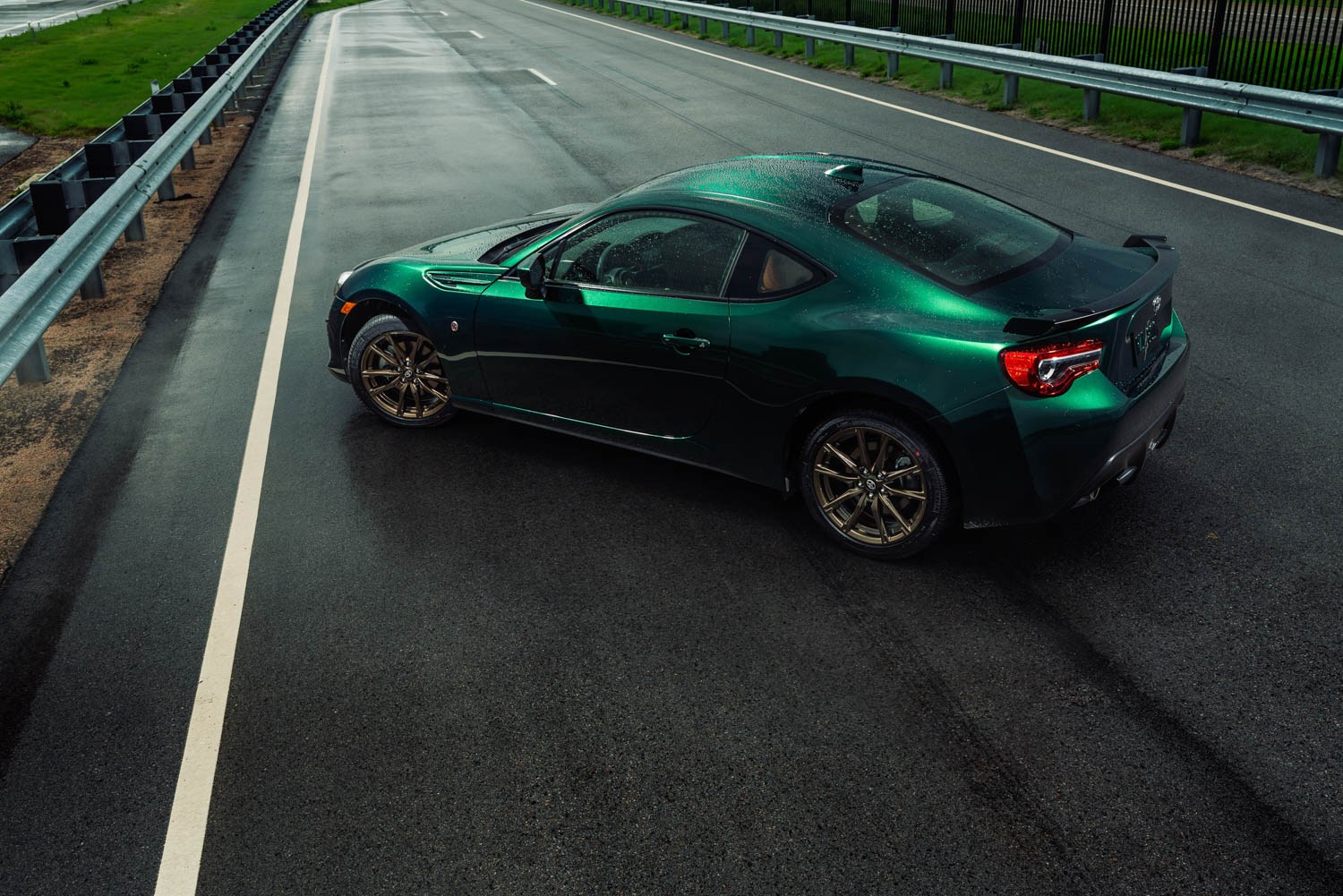 To honor one of the world's great driving roads, Toyota is bringing the Hakone Edition of its 86 sports coupe, previously announced as a Japan-only model, to America.
Strictly a cosmetic package, the Hakone Edition comes with high-visibility metallic "Hakone green" paint, bronze-finished and twisted-spoke 17-inch aluminum wheels, and a contrasting black rear spoiler. Interior accouterments include black and tan Alcantara upholstery, black and tan console armrest, and contrasting tan stitching on the steering wheel, shift boot, and parking brake cover. It's a special edition, so of course there are special logos, with a Toyota "86" embroidered in tan thread on the passenger's side of the dash, and an embossed 86 logo on the premium trunk carpeting.
Each 86 Hakone Edition will also come with a pair of tan "key gloves" for the driver, and a leather folio cover with a debossed 86 logo and black stitching.
Based on the 86 in GT trim, the 86 Hakone edition is mechanically unchanged, with a 205-hp 2.0-liter boxer four-cylinder Subaru engine, and your choice of either manual or automatic six-speed transmissions (200 hp with the automatic). The 86, formerly the Scion FR-S, was jointly developed alongside Subaru's BRZ.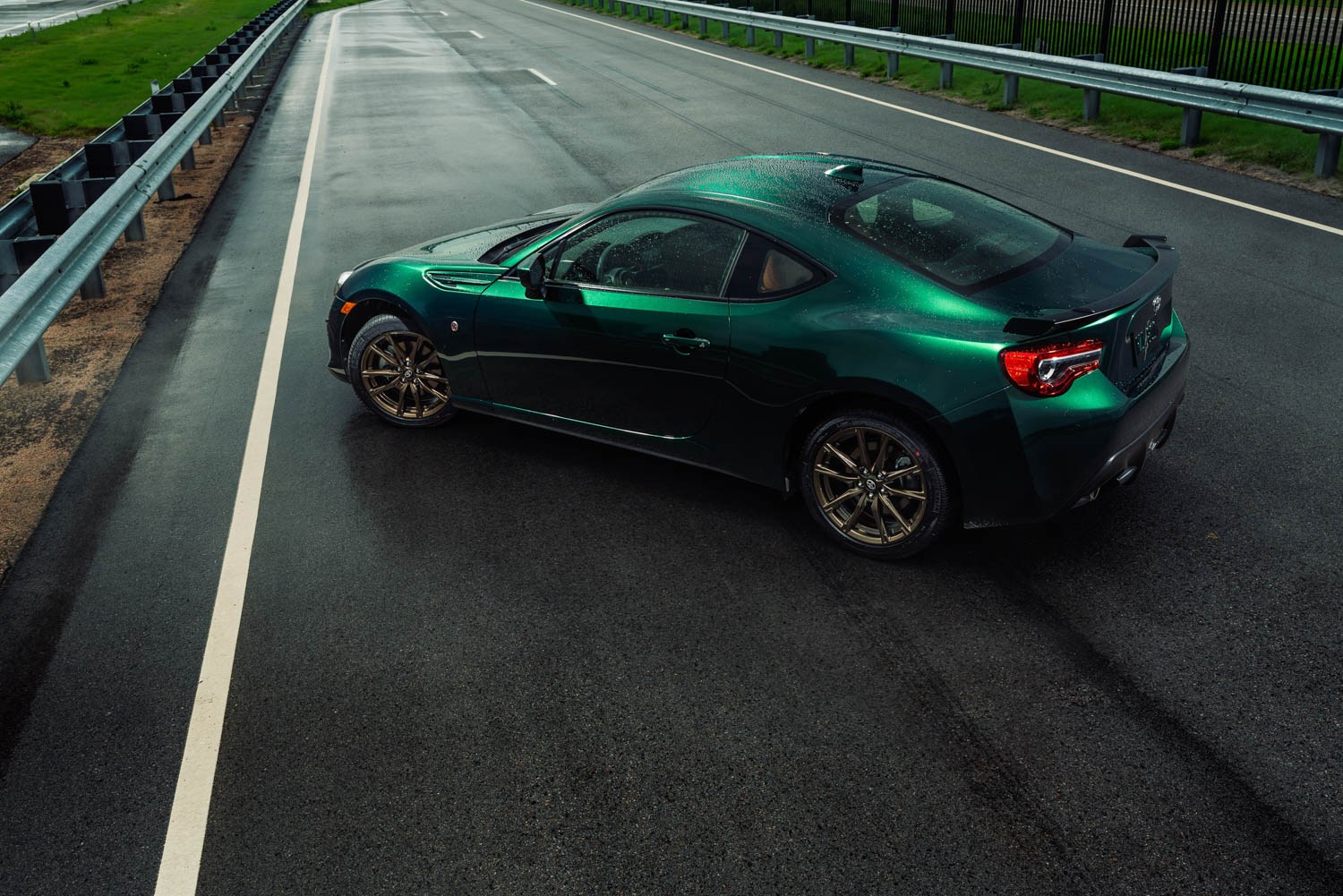 Japan's version of this special edition adds red Brembo brake calipers, Sachs dampers, and an underbody floorpan—a formula similar to Subaru's BRZ Performance Pack.
If you've read a review of a high-performance Japanese car you've probably seen photos of the Hakone Turnpike, sometimes called "Japan's Nürburgring". A privately-owned toll road in the mountains about two hours south of Tokyo, the Turnpike's elevation changing straights and many curves make it a favorite location for Japanese automotive journalists and photographers. It's also a prized destination for car enthusiasts. The Mazda-sponsored toll road is racetrack smooth and for just 720 yen ($6.50) you can drive up and down the 8.4 mile hillclimb course as many times as you'd like—provided you have enough gasoline or battery charge.
The 86 Hakone Edition will arrive at dealers this fall, as a 2020 model. A Toyota spokesperson told us that production figures are still being determined. We'd like to show you what the gloves and folio look like, but the same spokesperson told us that they haven't been made yet.