What's your state's most popular classic car?
The classic car market has had its fair share of hot streaks over the last few years, but the mainstays of the market matter as well. We wanted to dig in and find out what the most popular car is according to our members, so we took a look back at the insurance quote data from 2017 to see what rose to the top. Here are our members most quoted cars, when broken down by state.
It was a landslide victory for the first-year pony car. We found this was the most popular car quoted, finding itself at the top of the list in 21 states. This could easily be attributed to the massive production numbers and historical pedigree.
Not surprisingly, the also-very-popular 1966 Mustang follows closely behind its slightly older brother by topping the list in 16 states. Some consider the first-generation Mustang the most collected car of all time.
Ford handily steals the top two spots, but the '69 Camaro muscles it's way to a strong third place. The Camaro claims the top spot in just eight states, but interestingly none of those eight are found west of the Rocky Mountains.
Just like the Mustang, the first year of production seems to be a trend. The '67 Camaro is less desirable than the '69 based on insurance quote activity, but the values are on par for similarly optioned Camaros from 1967 and '69, so this disparity could likely be chalked up to production number differences.
One of the most iconic cars from the 1950s, the Chevrolet Bel Air is the first departure from the pony-car class on this list. The state of Maine brings this Chevrolet to our list, but there isn't a clear-cut reason why those New Englanders love it so much.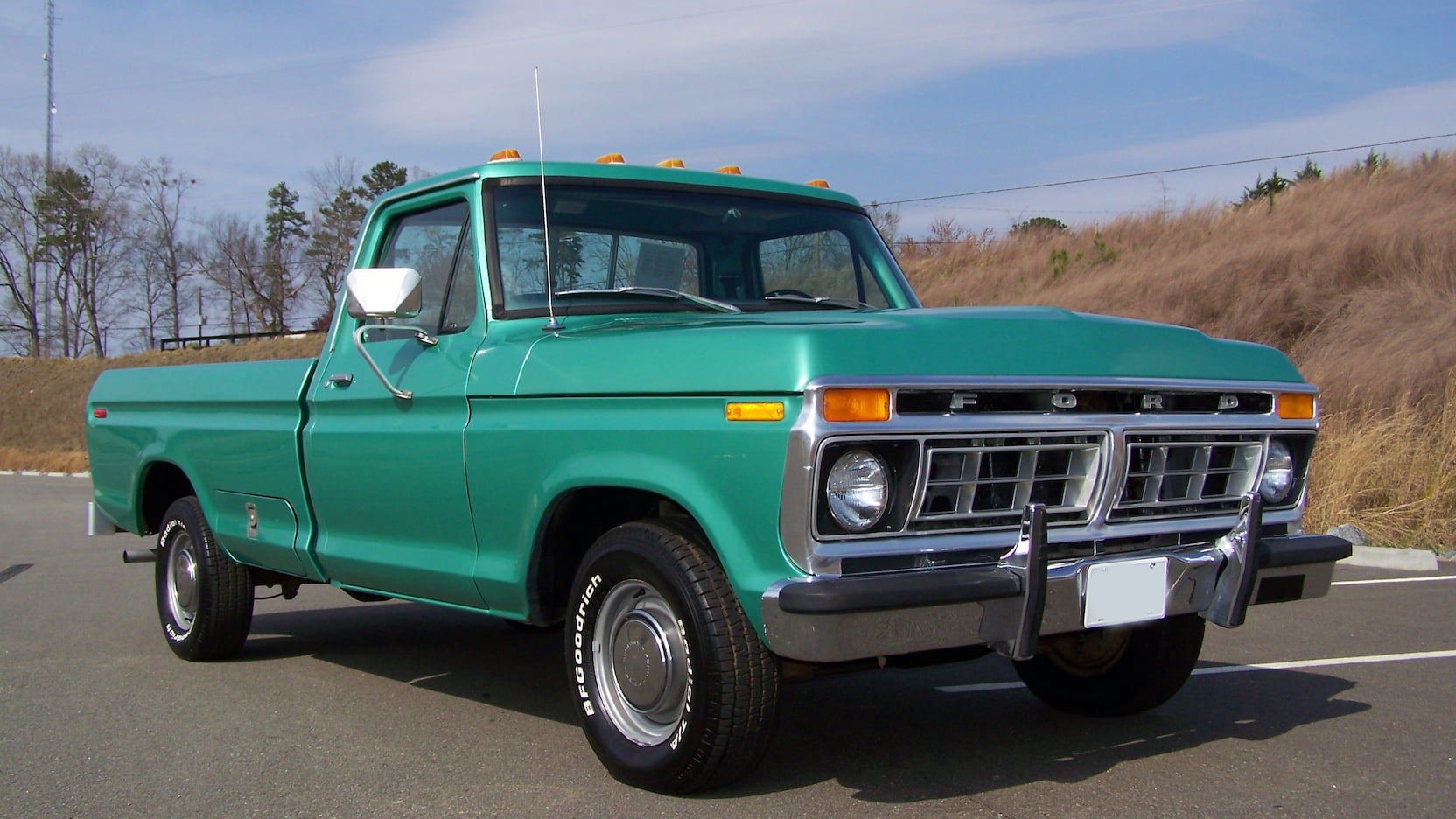 The surprise on this list is the 1977 Ford F-150, which has a hotbed of activity within the borders of North Dakota. Interesting compared to the first five on this list, 1977 was not the first production year for the F-150, or even a major redesign, though it does mark the first year for the 351-cubic-inch V-8.
Based on this data, Nebraska prefers the bigger Chevelle to the Camaro and is the only state to do so. Another icon of 1960s muscle, the '69 Chevelle offered a full range of choices, from affordable four-door to fire-breathing 425-hp Yenko coupe and just about everything in between.
If 1955 is the first year for the popular Bel Air bodystyle, the opposite end of the "Tri-Five Chevy" spectrum is the 1957 Bel Air. Gaining fame from supporting roles in countless movies and no shortage of surviving sheet metal, the '57 is a popular quote in the great state of Vermont.