Seinfeld now suing dealer which sold him a Porsche 356 Speedster GS/ST that may be fake
Renowned Porschephile Jerry Seinfeld is suing a California classic car dealer, arguing that the company has failed to verify the authenticity of a 1958 Porsche that he purchased from them in 2013 and sold three years later.
The firm that bought the car from Seinfeld, Fica Frio Limited, sued the comedian earlier this month, claiming that the 356 Speedster GS/ST is not an authentic GS/GT. It wants Seinfeld to refund the $1.5 million it paid for the car at a Gooding and Company auction in 2016 and other costs incurred in the purchase.
The legal tit-for-tat came after Seinfeld, who according to his lawsuit owns one of the world's largest collections of Porsches, tried to sort out the car's provenance. So far, no one has said for certain why the car in question should be considered a fake.
Seinfeld bought the Speedster from European Collectibles for $1.2 million. According to the Associated Press, Seinfeld says he relied upon the dealer's certificate of authenticity verifying the car is indeed a Speedster GS/ST. He contacted the dealer after Fica Frio filed suit, hoping it would resolve the situation. But the company has so far refused to get involved, according to the suit, so Seinfeld sued to "reveal the extent to which European Collectibles deploys fraudulent practices in connection with its restoration and sale of classic cars."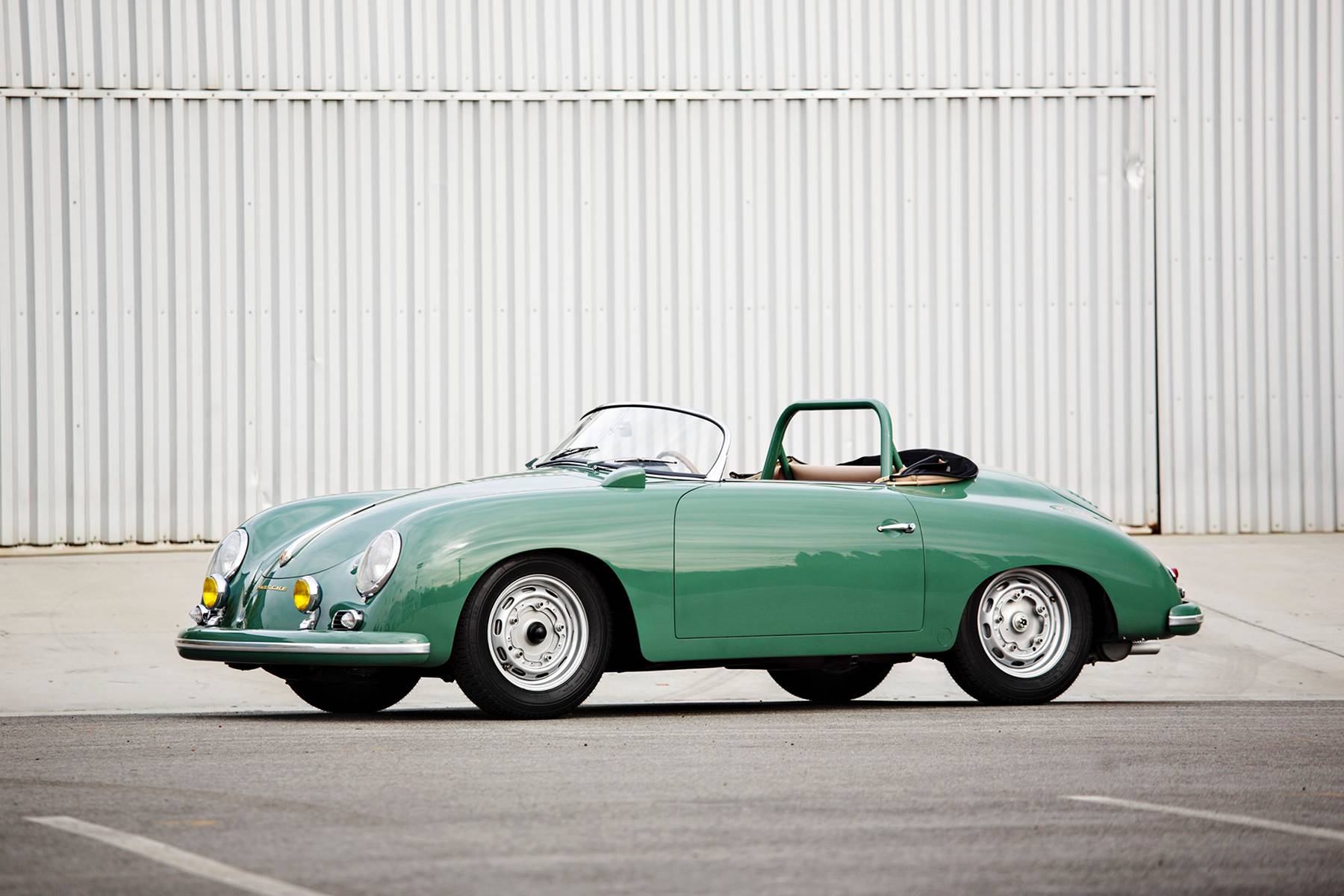 "Jerry has no liability in this matter, but he wants to do the right thing, and is therefore bringing this action to hold European Collectibles accountable for its own certification of authenticity, and to allow the court to determine the just outcome," Seinfeld's lawyer, Orin Snyder, said in a statement to the AP.
The nature of the car's certification remains unclear. As we've reported, Porsche's certification is less scrupulous and does not require meticulous inspection as is the case with, say, a Ferrari Red Book certification.
That said, Fica Frio could be in a difficult position, as auction agreements of the sort that Gooding and Company employ are often quite explicit in their terms and make it exceedingly difficult to reverse a sale if everyone involved in the sale acted in good faith. Seinfeld insists that he did.
"Mr. Seinfeld, who is a very successful comedian, does not need to supplement his income by building and selling counterfeit sports cars," the lawsuit said, according to the AP.