This rare Hot Wheels Camaro could be worth north of $100,000
Hot Wheels cars have always been collectible; that's exactly the point. Ever since the Custom Camaro, the brand's first model, hit toy store shelves in May 1968, fans of the 1:64-scale cars have been snapping them up. In the ensuing 50+ years since their introduction, Hot Wheels has introduced thousands of unique models in almost endless variations, but it's the early ones, the Custom Camaro and the 15 that soon followed—known as the "Sweet Sixteen"—that serious collectors are drawn towards. As reported by Motor1, a recently discovered variant of the original Custom Camaro just turned up, and it may be worth more than $100,000.
As with many actual 1:1 scale cars, the value of this tiny 1:64 toy derives from its rarity. While even the "run-of-the-mill" Sweet Sixteen Hot Wheels are valuable to collectors, it's the odd color combos or the early production versions with the prototype name cast into the base that bring crazy prices.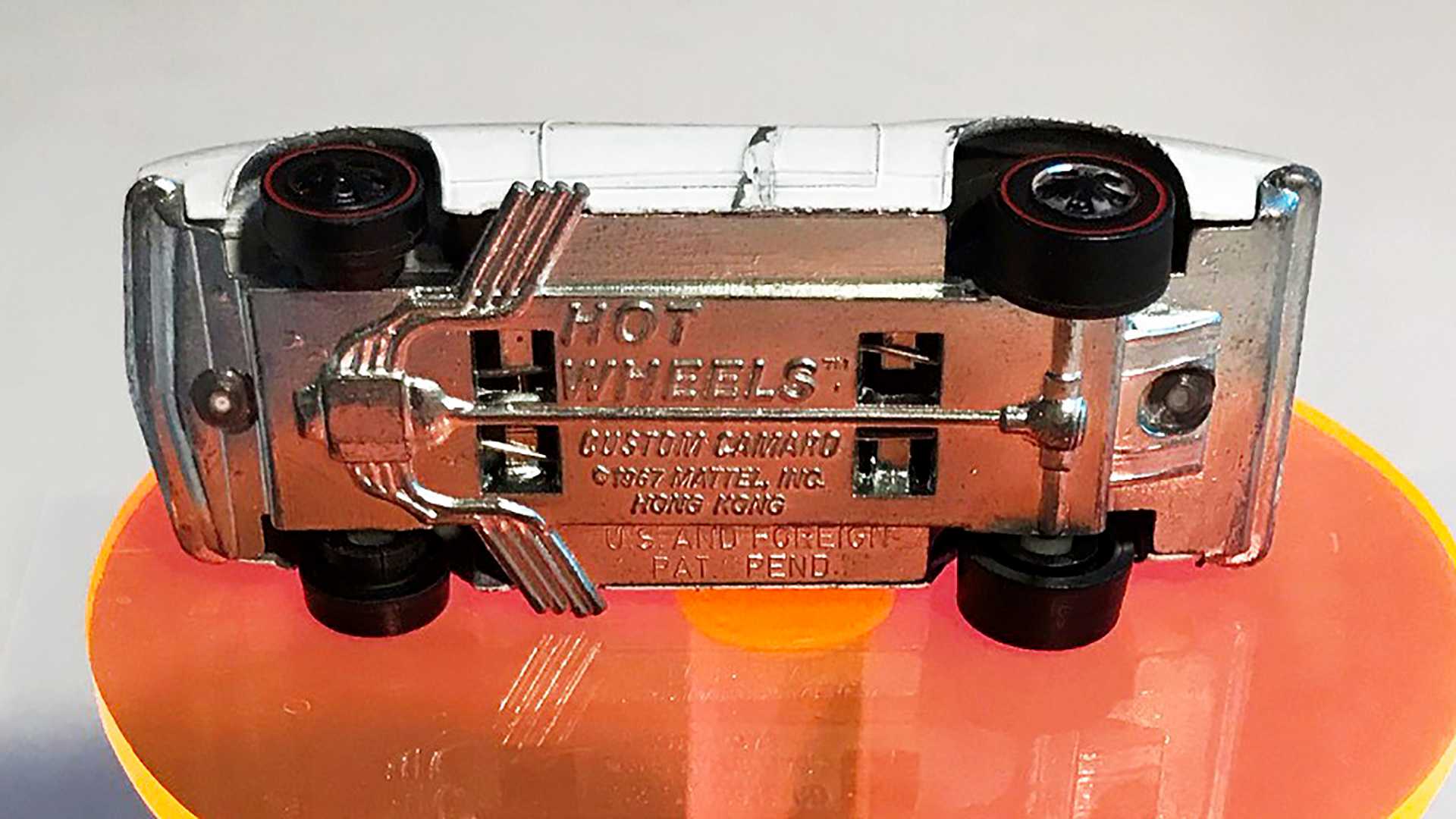 In the case of this potentially prize-worthy Camaro, it wasn't supposed to be sold at all. The cars painted in white enamel were supposedly the first off the assembly line and were meant as quality checks, prototypes only. It's not known how many made it onto shelves, but Joel Magee, aka "The Toy Scout," says it's the only one with this color variant he's ever seen. In doing some digging for this story, we found an all-white Custom Camaro cited as being highly valuable, so this find, with its black-painted top, could be truly unique. We'll defer to the tiny car expert.
You're probably thinking that it's absurd that a tiny car that sold for less than buck may be worth $100,000. As car fanatics, we put more value in our old cars than the average commuter can imagine, so we don't have much room to talk about spending too much on toys. In fact, I see this as a win. If a Hot Wheels Camaro can bring $100,000, that just means that all the running, driving, donut-spinning, road-tripping Camaros that can be had for much less are a bargain by comparison. Like any of us needs an excuse to add another project to the stable.
It also means that I desperately wish my hand-me-down Hot Wheels hadn't met their end in a "demolition derby" when I was six years old. I believe a hammer may also have been involved. My brother still reminds me of that when I ask to borrow his car.