Ram 1500 Rebel TRX will get 700-plus horsepower, says new report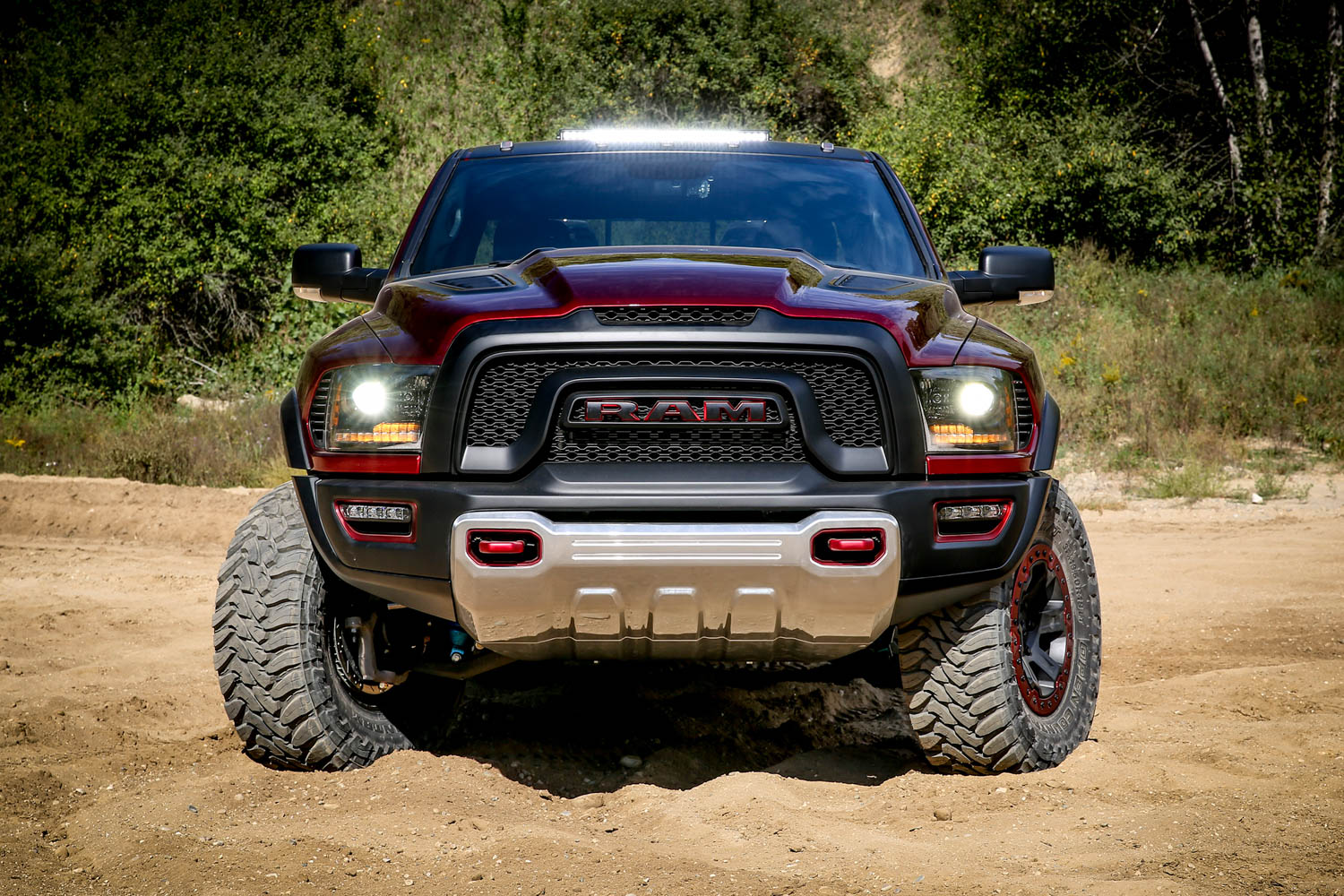 When Ram debuted the Rebel TRX concept at the 2016 State Fair of Texas, it looked like we were finally going to see one of the Detroit Three take on Ford's venerable Raptor. But then, silence. That is, until September of 2019, when Ram officially confirmed that the TRX was approved for production. The one thing we were still unclear on, however, was the eventual production truck's power figures—575 horsepower from the 6.2-liter supercharged Hemi V-8 from the concept? That's it?
Thankfully, allpar.com is reporting that insiders close to the TRX's development are confirming that the TRX will get north of 700 horsepower from the Hellcat engine, rather than a paltry 575. We're thrilled to see that FCA is continuing to stuff the Hellcat motor into anything that holds still for long enough. We love it in the Challenger, the Charger, and the Grand Cherokee, the upcoming Hellcat Durango, and we're sure it will be every bit as raucous in the Ram.
Other details revealed by allpar.com's sources include an eight-speed transmission, which is almost certainly the brilliant ZF unit found in even more FCA products than the Hellcat motor.
The insiders say that the TRX will offer the 12-inch UConnect system, as well as other premium features like the upgraded stereo, and exterior cameras for better views climbing over obstacles.
Above all else, it now looks certain that we're going to get the hell-raising Ram we always hoped for. Now, about that Pacifica…