Pininfarina's greatest (and weirdest) designs
The year is TWENTY-EIGHTEEN, a distant, far-off, technologically spectacular future where literally everybody on planet Earth and their grandmother is secretly developing an all-electric supercar to blow Elon Musk's socks off. Don't believe me? Just call up Nana and ask her what's really going on in the engineering closet of the senior living home.
Maybe these fly-by-night companies haven't gotten off the flashy 3D rendering stage. Maybe they've caught fire a few times. But now Pininfarina, that great sculptor of vintage dreams, is throwing its Borsalino into the ring. Not just one, but "several all-electric models," are in the works according to this Autocar story. A supercar named PF-Zero is the headliner,plus as many as three SUVs, generating nearly 2000 horsepower—if the former shares its underpinnings with the Rimac Concept Two, as Autocar speculates. It may resemble 2016's H2 Speed concept. Will it be beautiful? Like the H2 Speed, you can bet it will be beautiful. We're talking about Pininfarina, here, people.
Pininfarina, of course, is one of the great design firms of the world, and its coachbuilding prowess has translated all that beauty across hand-hammered sheet metal. But it has never been a fully-formed manufacturer. Cadillac Allanté aside, it has never built anything this ambitious, this forward-thinking, this electric. Parent company Mahindra is going to throw $100 million to jump-start things for Automobili Pininfarina and what the Italians have dubbed Project Montana (but not Project Montana SV6). And what the company is banking on is a chance to build its brand as more than just an eye candy outlet.
Yes, it has designed nearly every Ferrari, especially the ones that are worth a damn. Yes, the 250 Lusso is gorgeous. But long before Nash breathlessly extolled its styling by Pininfarina on the 1952 Golden Anniversary Airflyte, the company has brought a touch of Italianate exoticism to some very bizarre places.
GREAT: 1947 Cisitalia 202
Ok, you might have heard of this one—certainly the Museum of Modern Art has, with an example in its permanent collection, a lovely and lithe objet d'art. Hard to fathom it now, but in 1947, the 202 signified the future so soon after the war, with tucked-in wheels, a low and wide grille, and a cohesiveness that seems natural today but was exotic then.
GREAT: 1963 Corvette Rondine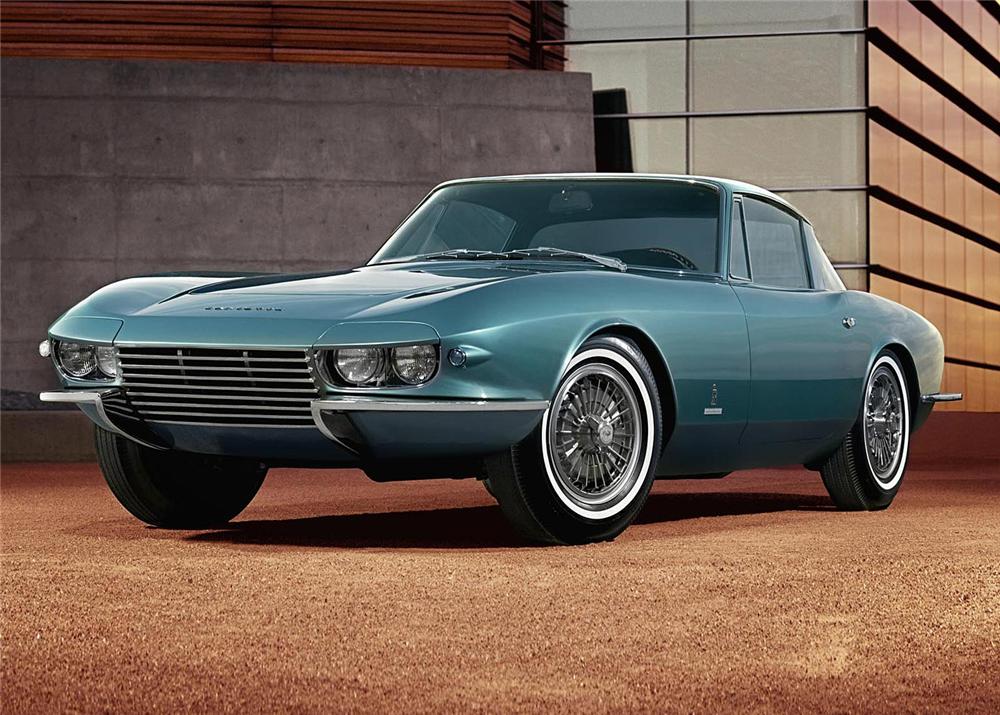 Take the prettiest Corvette ever plus Tom Tjaarda's hand and you get the Rondine: subtle, unadorned, and oh-so teal. With an emphasis on lines that tuck and flow into each other, emanating from a knife edge upfront and converging on both sides, it's quite possibly the most European-styled Corvette ever built. With its steel body, it's also the heaviest.
GREAT: 1965 Nissan Cedric 130
Nissan's lovely, dignified second-generation Cedric is tied for being the second Japanese car designed by an Italian—Michelotti's Hino Contessa beat it by mere months. No matter. This, still, helped spearhead the confidence of postwar Japan into emulating the confidence of European design: what looks like a typical three-box structure is devoid of ornamentation, with a subtle rise in the beltline that exudes class.
GREAT: 1957 Cadillac Eldorado Brougham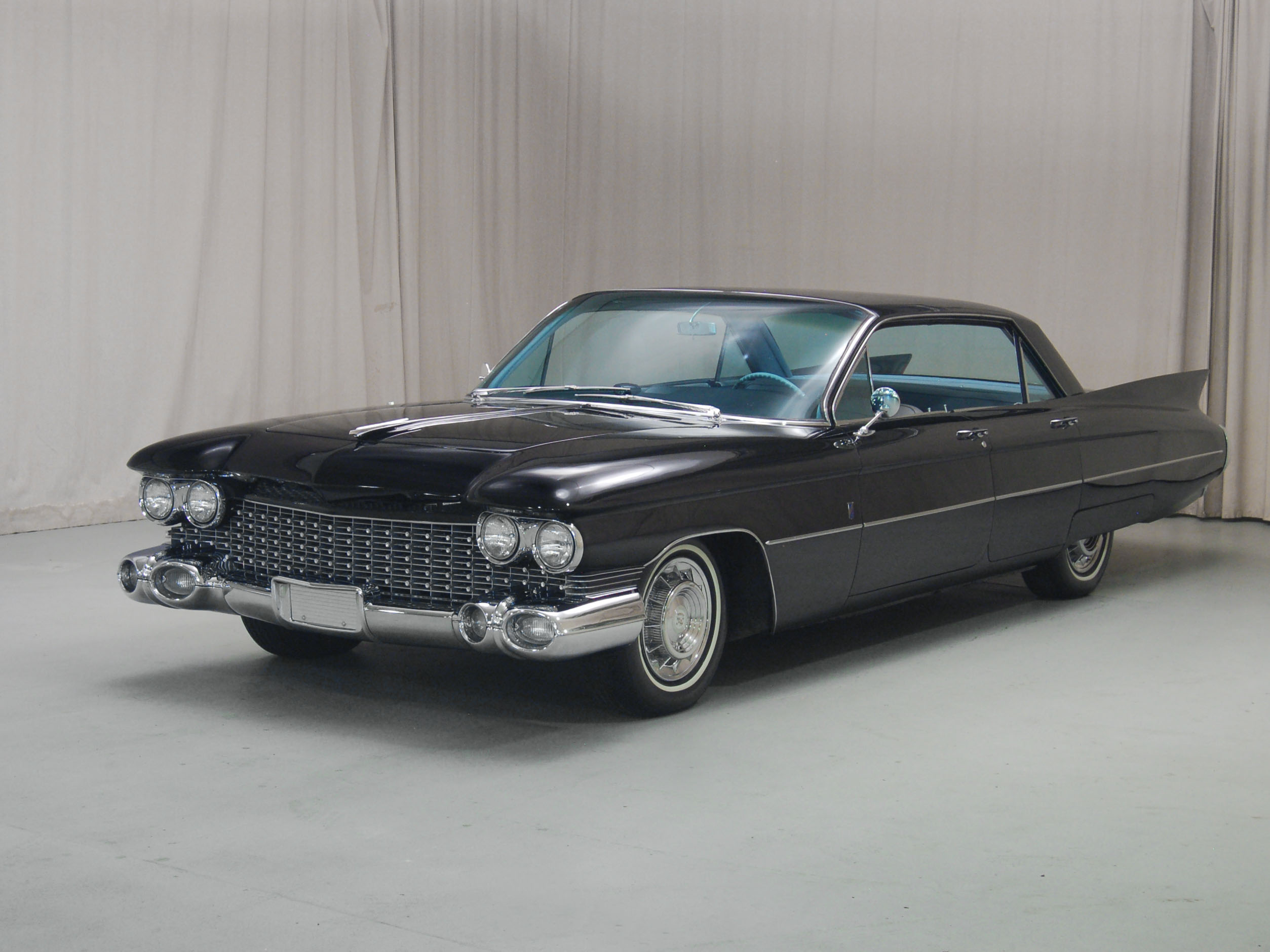 Pininfarina dared to tamp down the excesses of late-'50s General Motors, and the Cadillac Eldorado fared better for it. Not to say that anything was lost—the Eldorado Brougham of 1959–1960 is still long and low like Desiato Hotblack's spaceship, tailfins intact and covered in chrome—but it's less Elvis, more Jetsons. Just 99 were built. If you own one, you are a very Interesting Person, indeed.
GREAT: 2010 Alfa Romeo 2uettottanta
The ignobly-named 2uettottanta celebrates two beautiful anniversaries: 80 years for Pininfarina and 100 years for Alfa Romeo. Paying tribute to the Duetto—which, of course, Pininfarina also designed—was the way to do it. Look past the weight of what it symbolizes and instead at its taut, compact grace: both sleek and aggressive, it was supposed to influence a new Alfa Romeo Spider. Eight years later, we're still waiting.
WEIRD: 1975 Alfa Romeo Eagle
The Eagle has landed, and boy is it weird: a Spider with a safety bent, squared-off and almost wedgy, with a rearward-canted roll hoop so you don't snap your neck on the embankment. The "chisel-jawed graduate" integrated its 5-mph bumpers far more gracefully than the production Spider, which soldiered on with diving boards.
WEIRD: 1970 Ferrari Modulo
Pininfarina never went to the future-wedge extremes like rivals Giugiaro and Bertone—except once. Back then, Paolo Martin took a Ferrari 512 race car and transformed it into a Plexiglas spaceship, an escape pod from a better future. Proving that sometimes, billionaires do have the right idea, Pininfarina unloaded the Modulo to James Glickenhaus so he could get it fully running, which we believe he's definitely capable of.
WEIRD: 1995 Honda Argento Vivo
What a great name. What a great, thoroughly strange two-seat roadster made from polished aluminum and wood, fiberglass and a folding metal roof—and its 2.5-liter, five-cylinder engine presumably from an Acura Vigor. The Sultan of Brunei, that rascal ruler, managed to convince Pininfarina to build five examples for himself, but ditching the Vigor drivetrain for a Mercedes-Benz AMG-tuned 7.3-liter V-12. Close your eyes, put your ear to the wind, and hear them slowly rotting away.
WEIRD: 1999 Pininfarina Metrocubo
The company is no stranger to city cubes: having experimented with various Fiats, and the fun version of the Peugeot 205. The Metrocubo is accurate on two counts, if you can name them both. A two-cylinder hybrid-electric motor powers this five-seater that is just eight feet long, with dual sliding doors and a truly wacky seat arrangement—that works, if you think about it.
WEIRD: 2008 Pininfarina Sintesi
A knife-edged autonomous sedan with four scissor doors might be the zeitgeist for the 21st century, and here the Sintesi excels, implementing what Pininfarina calls "Transparent Mobility"—self-driving cars that "act as nerve cells." Four wheel-mounted electric motors are linked to a biofuel cell. The dash is one swirling translucent panel. The smooth exterior is known as "Liquid Packaging," terminating in a Kamm Tail. Is the future here already? Listen: it's always here.